Saab Magalona and Jim Bacarro are celebrating a milestone as their podcast, 'Wake Up With Jim And Saab' turned four on June 25.
In an Instagram post, Saab shared that she and Jim started their podcast four years ago "just for fun." She added, "We were new parents and we just wanted to try something new."
She wrote, "We never thought we'd become podparents to thousands of podkids. What a great community we've all built together! So many wonderful friendships were formed and some people even met their current wife/husband through our podcast!"
In her post, Saab also included one of her bloopers dated June 25, 2018. Since starting their podcast, the show has become a Spotify exclusive boasting hundreds of episodes on their channel.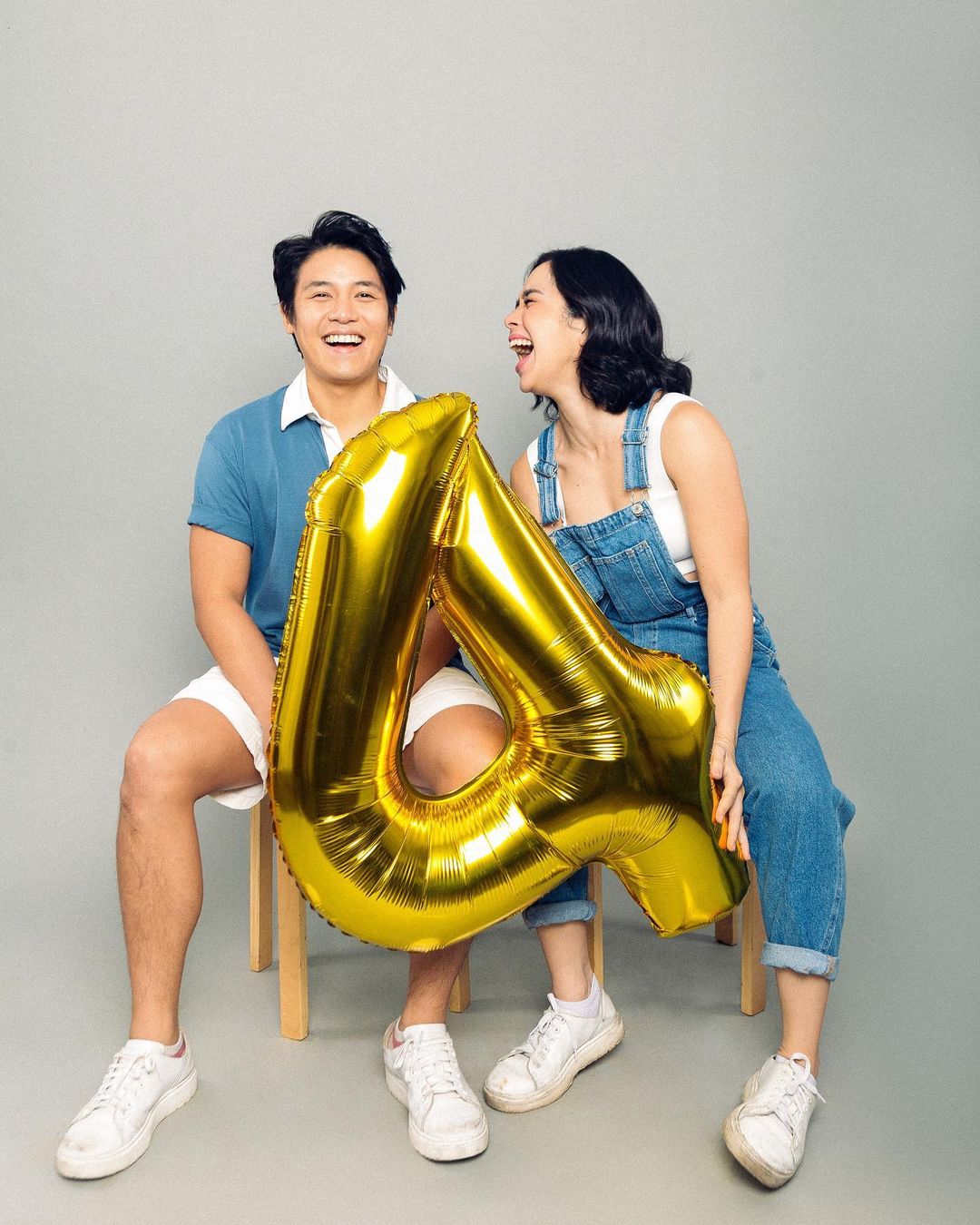 ADVERTISMENT - CONTINUE READING BELOW ↓
Jim, who also posted his thoughts on their podcast's anniversary shared, "I seriously can't believe we're four years into this thing. So much love and support for @wakeupwithjimandsaab."
He added, "Thanks to each and every podkid who has listened, laughed, and cried with us—you are our stars, 4ever. We love you and thanks for being part of this podfam!"
Saab also shared in an Instagram Stories update that they made a special anniversary episode, which you can tune into here: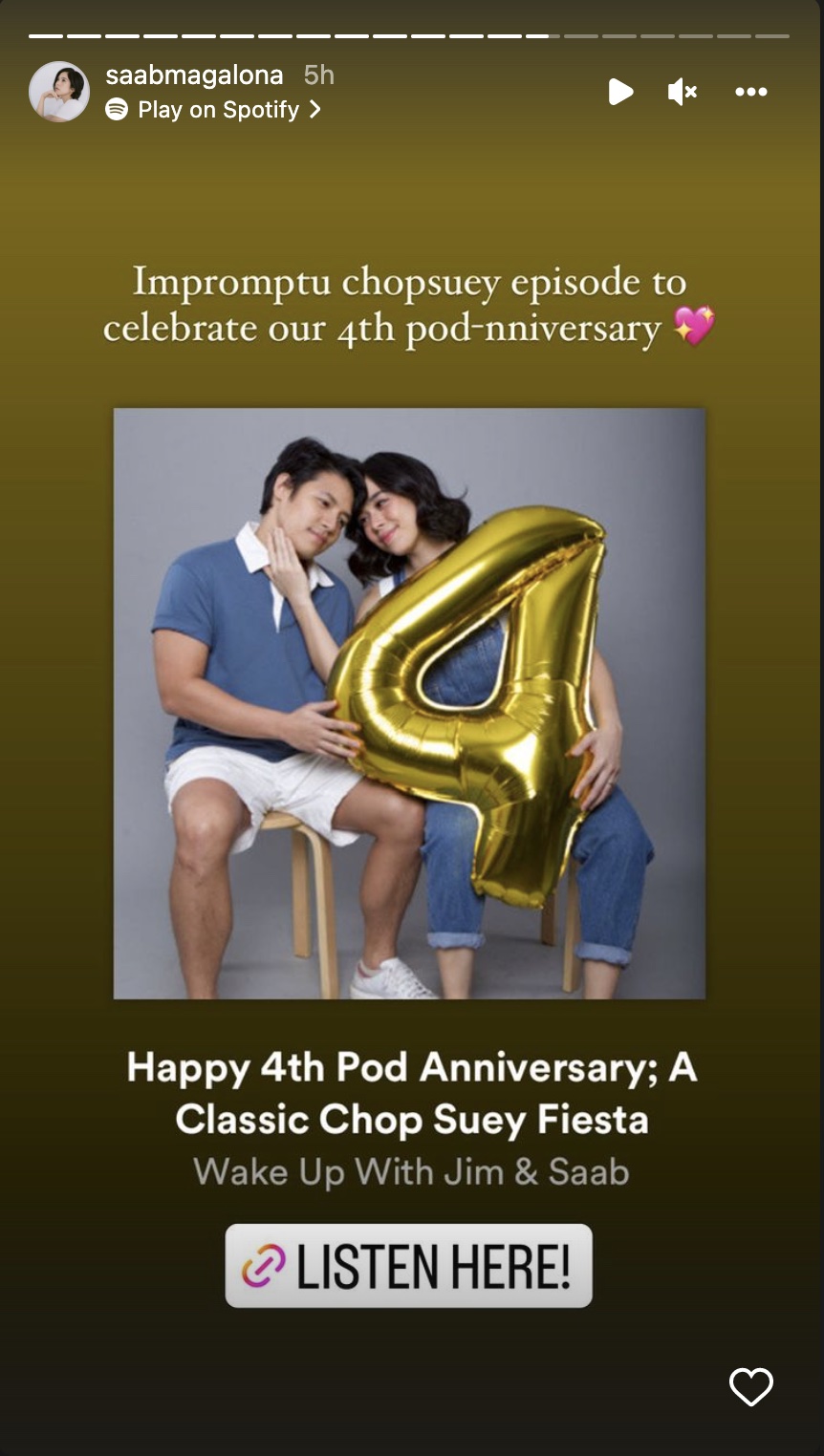 MORE ON JIM AND SAAB:
Let's Talk About Saab Magalona And Jim Bacarro's Wedding
Saab Magalona + Jim Bacarro Finally Bring Home Baby Pancho
Guys, Saab Magalona And Jim Bacarro Recreated Their Wedding Night Photo With Baby Pancho!