Even though she's totally obsessed with Captain Ri (Hyun Bin) in Crash Landing On You and we know that she'll do anything to separate him from Se-ri (Son Ye Jin), we can't help but fall in love with the determined and fashionable Seo Dan (Seo Ji Hye)!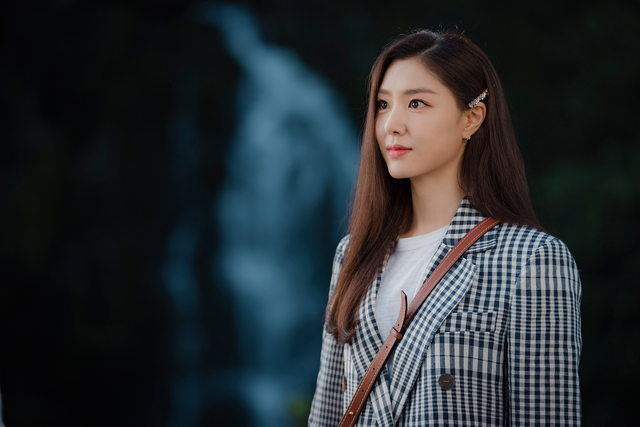 If you want to see more of this talented actress, here are five K-dramas she recently starred in: 
Heart Surgeons (2018)
Her role: According to Soompi, this medical drama follows the lives of thoracic surgeons as they fight to save lives. Ji Hye's character is a surgical assistant who also happens to be the hospital director's daughter. In an interview, Ji Hye said that she was "initially disappointed that there would be no love story," but she soon realized that the show did not need a melodrama aspect to it. 
Black Knight: The Man Who Guards Me (2017)
Her role: A ~selfish~ fashion designer named Sharon with a big secret—she has actually been alive for more than 200 years! Ji Hye plays another *villain* in this story. 
ADVERTISMENT - CONTINUE READING BELOW ↓
Noble Woman (2014) 
Her role: My Drama List describes Ji Hye's character as a hardworking girl named Shin Ae who gives up her studies to work as a saleslady in a department store. Due to *complicated* circumstances, she ends up inheriting a fortune and strives to become a "true noble lady." 
49 Days (2011) 
Her role: The leading lady's supportive and trustworthy best friend who turns out to have a hidden grudge against her and her family. In this drama, Seo Ji Hye even ~steals~ the lead's fiance! 
Kim Soo Ro, The Iron King (2010) 
Her role: In this sageuk (historical drama), Ji Hye stars as a legendary noble lady who married the king at a young age. The drama tells the story of King Soo Ro, the founder of a place called Geumgwan Gaya.
Follow Lily on Instagram.