Meet Pennywise. "It" is your worst nightmare. Anything you are afraid of, It will become.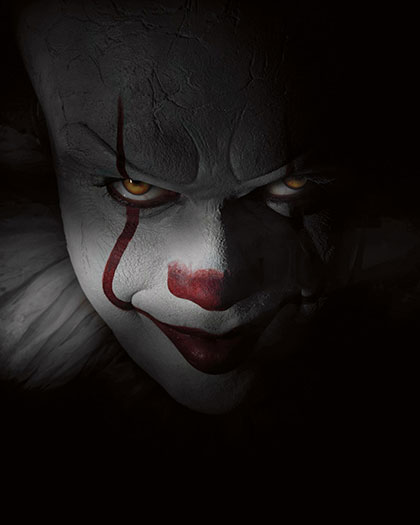 Pennywise is the main villain of Stephen King's bestseller, IT, published in 1986. The horror novel became a TV miniseries in 1990, and now, 27 years later, it's been adapted for film.
Fun fact: In the plot, Pennywise returns every 27 years to feed on children—to consume them through their fears, literally and figuratively. Doesn't it creep you out that It is actually back after 27 years?!  
Director Andy Muschietti wanted Pennywise to look somewhat baby-faced, with large eyes, a pixie nose, fine hair, and apple cheeks. He said, "I always felt that giving him those childlike features would make him more unsettling because of the contrast of someone who looks innocent and sweet and yet is capable of doing such horrifying things."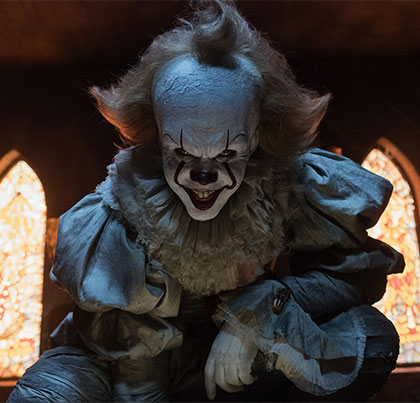 Continue reading below ↓
Recommended Videos
All this sinister stuff aside, there is one thing you MUST remember when you've shit your pants from being deathly afraid after watching the movie: Pennywise is actually very, VERY hot. 
This is Pennywise IRL:
OH, HELLO THERE.
His name is Bill Skarsgård, and if that last name sounds familiar to you, that's because he is Alexander Skarsgård's (Tarzan, Big Little Lies, True Blood) younger brother. 
Here they are at the IT movie premiere:
Alex is 41 years old, and Bill is 27. 
Bill said, "I was very familiar with IT and the character of Pennywise growing up.  The way I look at it, he needs children to believe in what they're seeing and to be afraid in order to consume them because fear seasons the flesh. To me, as a kid and even now, that is the most frightening concept ever."
But being frightened is the last thing on our minds after seeing this:
And this:
AND THIS:
"I was first captivated by Bill's performance in his audition and from then on, it was like discovering a new treat every day," shared director Muschietti. "He not only brought mystery and an intriguing quality to the character but had the guts to explore Pennywise's insane theatricality. He had a madness in his look, and his body language was completely unnerving. Some of the physical demands of this role were exhausting, but I have to give it to Bill—his energy was at full all the time."
Watch Bill talk about his role in the video below:
IT opens on September 7 in Philippine cinemas and is distributed by Warner Bros. Pictures.
Follow Jillian on Instagram.
EXPLORE COSMO