If you're hoping to see Meghan Markle and Prince Harry's interview with Oprah Winfrey dramatized by The Crown on Netflix, you're going to be disappointed.
The show's creator Peter Morgan previously said he won't ever cover the current Royals on the hit show because they're very much living the storylines right now and it wouldn't be fair.
"I just think you get so much more interesting [over time],' he said to Hollywood Reporter last year. "Meghan and Harry are in the middle of their journey, and I don't know what their journey is or how it will end. One wishes some happiness, but I'm much more comfortable writing about things that happened at least 20 years ago."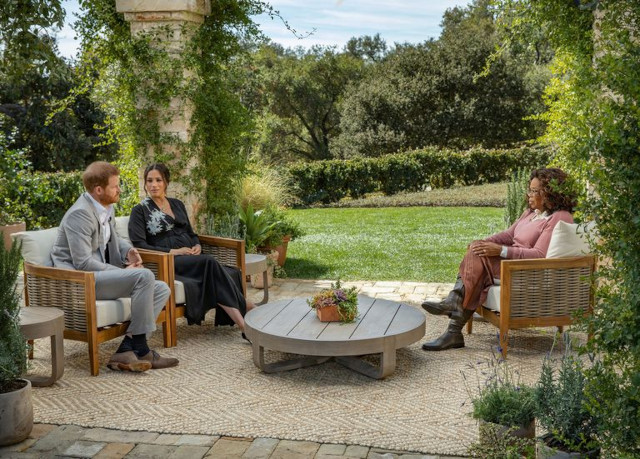 ADVERTISMENT - CONTINUE READING BELOW ↓
He continued, "That is enough time and enough distance to really understand something, to understand its role, to understand its position, to understand its relevance."
So far, the first four series of The Crown (which are available to stream on Netflix) have covered Queen Elizabeth II and Prince Phillip's wedding in 1947 up to Britain in the late 1980s.
According to Deadline, the fifth season, which is due in 2022, will be the last of The Crown, in order to stop the contents from feeling too current. The next season will likely look at the lives of the Royal Family in the 90s and into the 00s.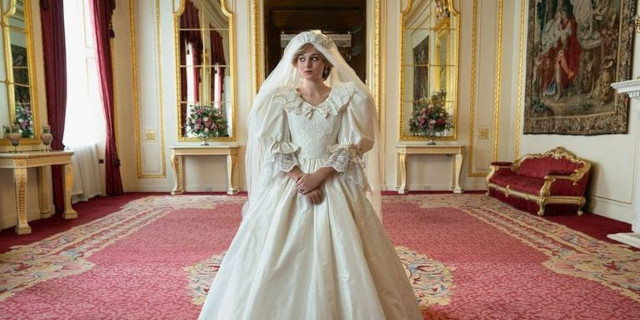 Storylines might include:
The Queen's speech given on the 40th anniversary of her succession
Princess Diana and Prince Charles' marriage troubles, as well as the passing of Diana, Princess of Wales, the late mother of Princes William and Harry, in a car accident in 1997.
Prince Andrew and Sarah Ferguson's separation in March of 1992
Princess Anne's divorce from Captain Mark Phillips in 1992
That feels like enough to be getting on with, don't you think?