On Monday, March 1, I woke up to my whole K-pop stan Twitter feed talking about the ~tense situation~ between Swedish audio streaming giant Spotify and Kakao M, South Korea's largest music distribution company. Unfamiliar with the whole mess? Here's what happened: Hundreds of songs from South Korean artists disappeared from Spotify at midnight on March 1—and this wipeout happened on a global scale. Some of the biggest artists whose discographies have been massively cut down on the streaming platform include SEVENTEEN, IU, MAMAMOO, Epik High, and a whole lot more. Even worse, some newer artists' entire music catalogs are nonexistent on Spotify.
Both Spotify and Kakao M have released statements on the matter and it basically boils down to expired licensing. As of writing, the issue still hasn't been resolved with most artists still not back on the platform. You can read our detailed explainer on the matter here.
Going back to the morning of March 1: The next thing I did after I found out about the Spotify erasure was to hop on my other music streaming app, YouTube Music, to check if the affected artists were still there. And true enough, they were. All of them.
Continue reading below ↓
Recommended Videos
So if you're looking for an alternative music streaming app, you've come to the right place. You see, I've been a loyal Spotify user since its launch in the Philippines in 2014—and even with this Kakao M issue, I have no intentions of letting go of my account. But I must admit that when I signed on to YouTube Music in early 2020, I found the app quite impressive. And here's why:
These are the things I love about YouTube Music that'll make you give the streaming app a chance:
The price you pay for a Premium subscription is WORTH IT.
In other words, YouTube Music is super sulit! YouTube Music does offer a free option—it has ads and can't be played on the background of your phone—but here, we'll be focusing on the Premium version. So, there are two ways to get YouTube Music: as a standalone app or via YouTube Premium. Yup, this means if you subscribe to YouTube Premium—no ads and can be played on the background of your phone—it also comes with YouTube Music Premium as well. I swear, once you go Premium, you'd never, ever want to go back!
Here are the prices of YouTube Music Premium and YouTube Premium:
*Note: There are differences in pricing between Android and iOS users.
YouTube Music Premium prices
Individual account: P129 (Android)/P169 (iOS) per month (after one-month free trial)
Family account (up to six accounts): P199 (Android)/P259 (iOS) per month (after one-month free trial)
Student account: P65 (Android and iOS) per month (after one-month free trial)
YouTube Premium prices
Individual account: P159 (Android)/P209 (iOS) per month (after one-month free trial)
Family account (up to six accounts): P239 (Android)/P309 (iOS) per month (after one-month free trial)
Student account: P95 (Android and iOS) per month (after one-month free trial)
So, how are the payment options? It can be done via debit or credit card, of course. But now, you can actually pay for your Premium subscription via GCash!
Their music isn't limited to songs.
YouTube Music reportedly has a song library of over 40 million tracks. And they offer more than just songs! YouTube Music houses song covers, live performances, remixes, and even music videos on the app. In case you haven't heard, yes, you can play videos on YouTube Music.
Wondering about podcasts, though? Well, they don't exist on YouTube Music but on another app called Google Podcasts.
You can easily switch from song to video on YouTube Music.
This was the feature I found super-cool when I first subscribed to YouTube Music! So when you're playing a song, you can easily switch from the audio track to its music video by tapping on a toggle on the top of your screen.
Here's my phone playing SHINee's "Don't Call Me":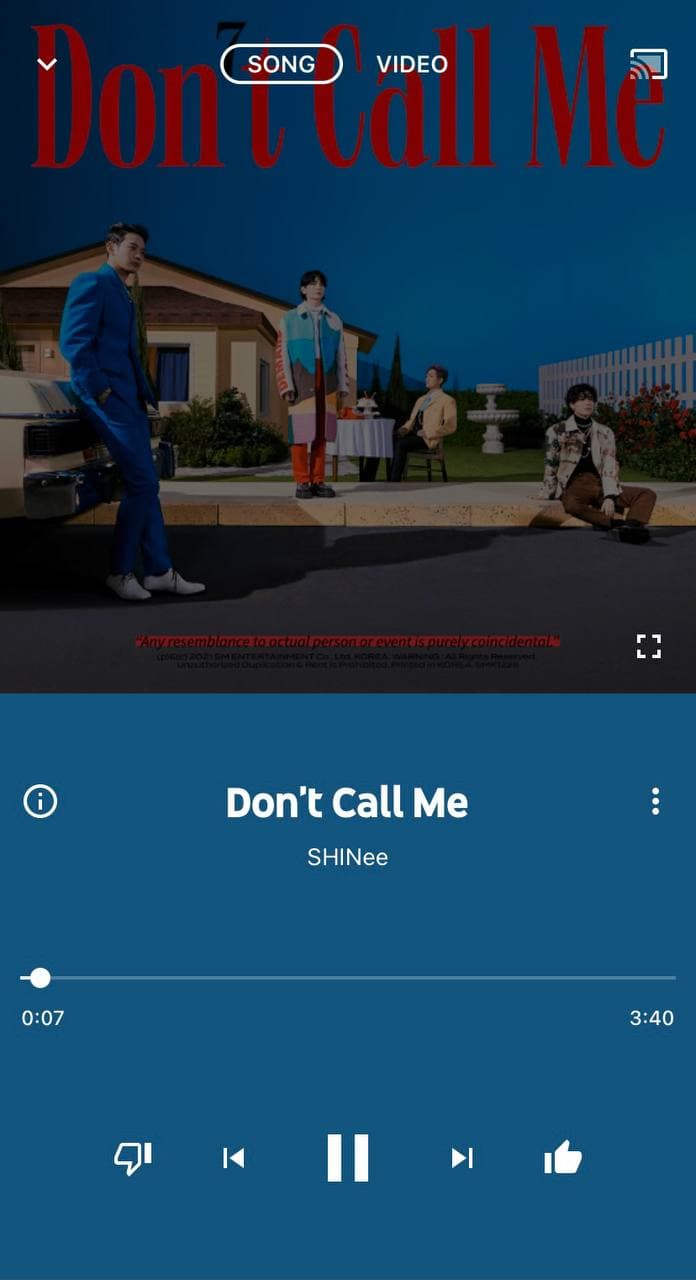 And here it is playing the song's official music video: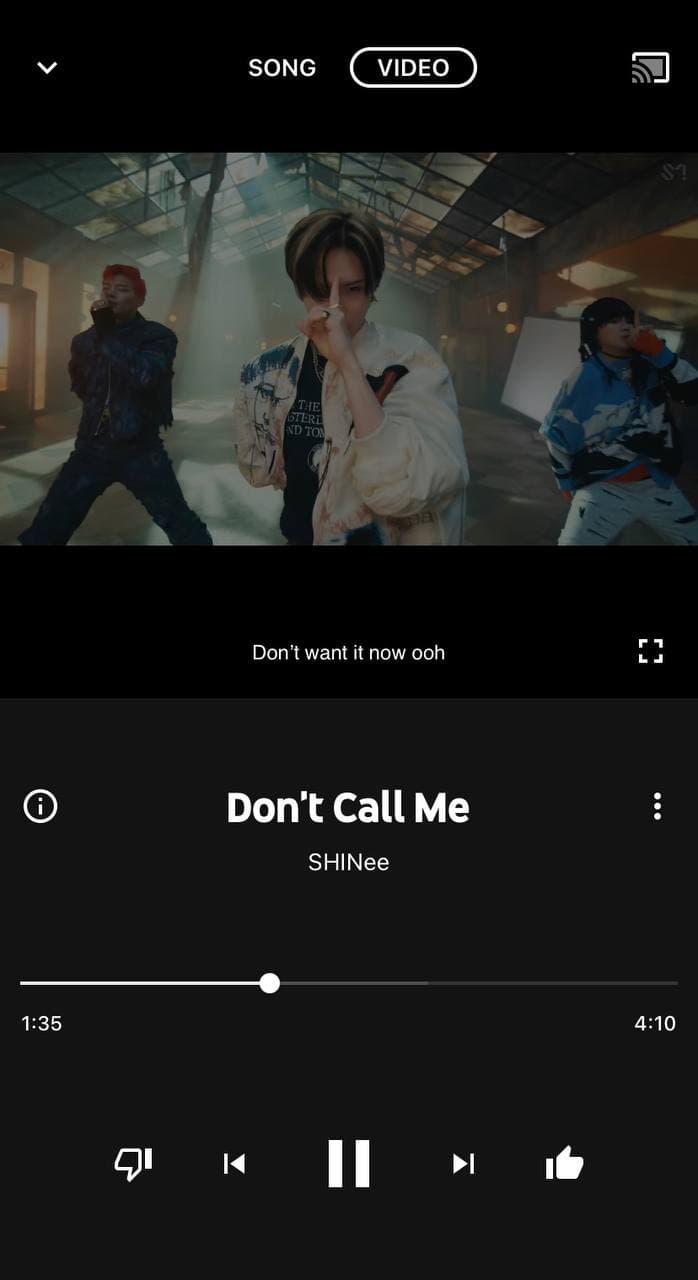 Your listening history is actually tracked—and so is your watch history.
This might not seem like a big deal for a lot of people, but for me, it's actually quite useful! Say, a cool but unfamiliar song pops up on the app, but you're busy with work and forget to check out the name of the song. With YouTube Music, you can easily look for the song you missed out on in your listening history which is tracked up to one week prior.
Here are the songs I listened to yesterday: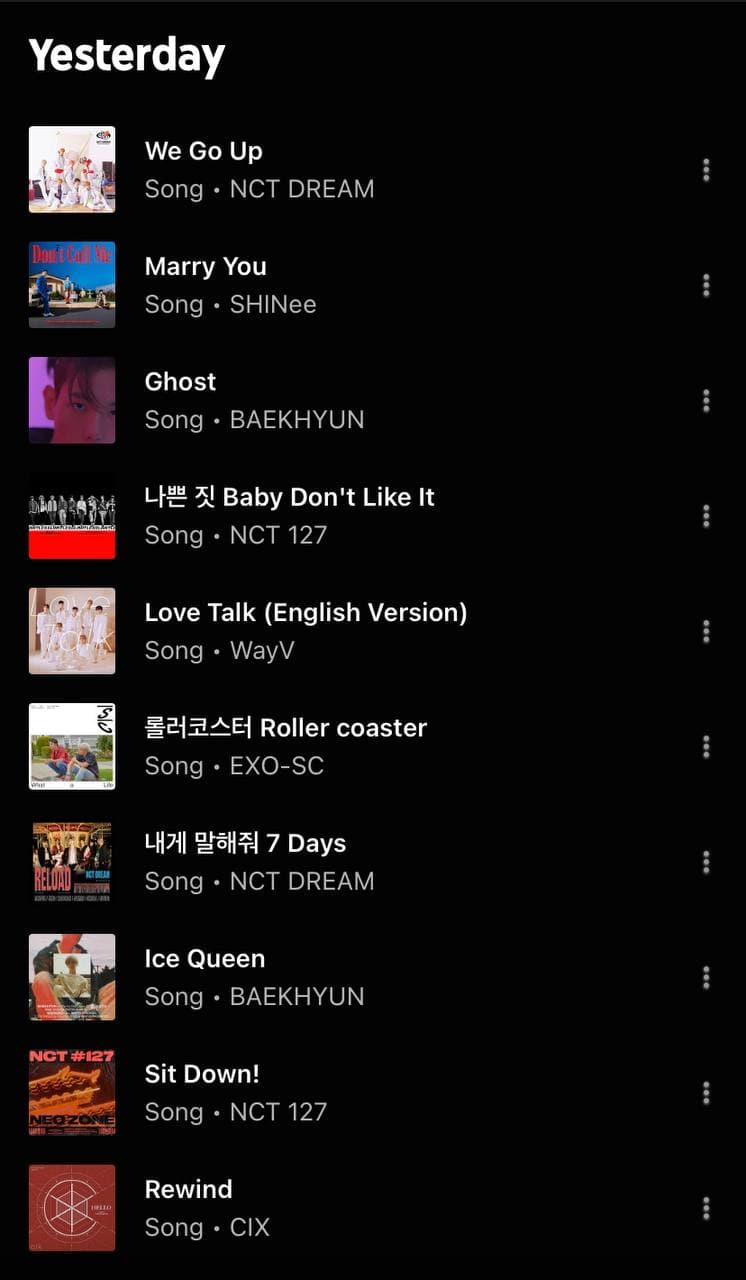 And since this is YouTube, of course, your search history affects the recommendations on your YouTube Music account and vice versa. Others might probably find this feature cluttering and would want the two platforms to be separate, although it personally works for my listening and viewing habits. The artists I look up on YouTube (to watch their performances, interviews, etc.) are ones I would want to listen to anyway.
With that being said, there are still things I would like YouTube Music to work on: Its interface can be aesthetically improved (although it isn't bad at all); please strike a deal with Instagram so I can finally share my music on Instagram Stories!!!; and why aren't my YouTube Music accounts on my different devices ~streamlined~ (what I'm playing on my phone isn't the same thing playing on my laptop)?
But overall, it does its job (and more!) for a heavy music and video consumer like me.
***
What does your zodiac sign say about you? Subscribe to Cosmopolitan Philippines and find out!
Follow Jacinda on Instagram.