We're not sure if you've seen this, but a video of a groom and his friends dancing to a mash-up of K-Pop songs is making its rounds on the internet, and we totally get why!
The groom, Syril Josh Espina, and his friends grooved to a mash-up of K-Pop songs for his bride, Dannesa Rose Ayam Mallorca, who's a huge K-Pop fan. Since the groom is a senior member of Power Se7en Dancers, he gathered his friends-slash-teammates for an unforgettable performance. They danced to K-Pop hits "Fire", "Save Me", "Idol", and "Mic Drop" by BTS and "Wedding Dress" by Taeyang. To finish off the performance, they asked the bride to stand up and join them in doing THE viral dance challenge of 2019, Sarah Geronimo's "Tala".
On the Facebook post, they noted that they weren't able to copy the exact choreographies of every song due to lack of time. But you know what, that's fine because it's still the cutest freaking thing that we've seen in a while!
Continue reading below ↓
Recommended Videos
It's super cute to see the groom supporting his bride's ~fangirling~ ways. Safe to assume that he doesn't see Taeyang and the boys of BTS as his kaagaw for her attention. FINGER HEARTS FOR EVERYONE!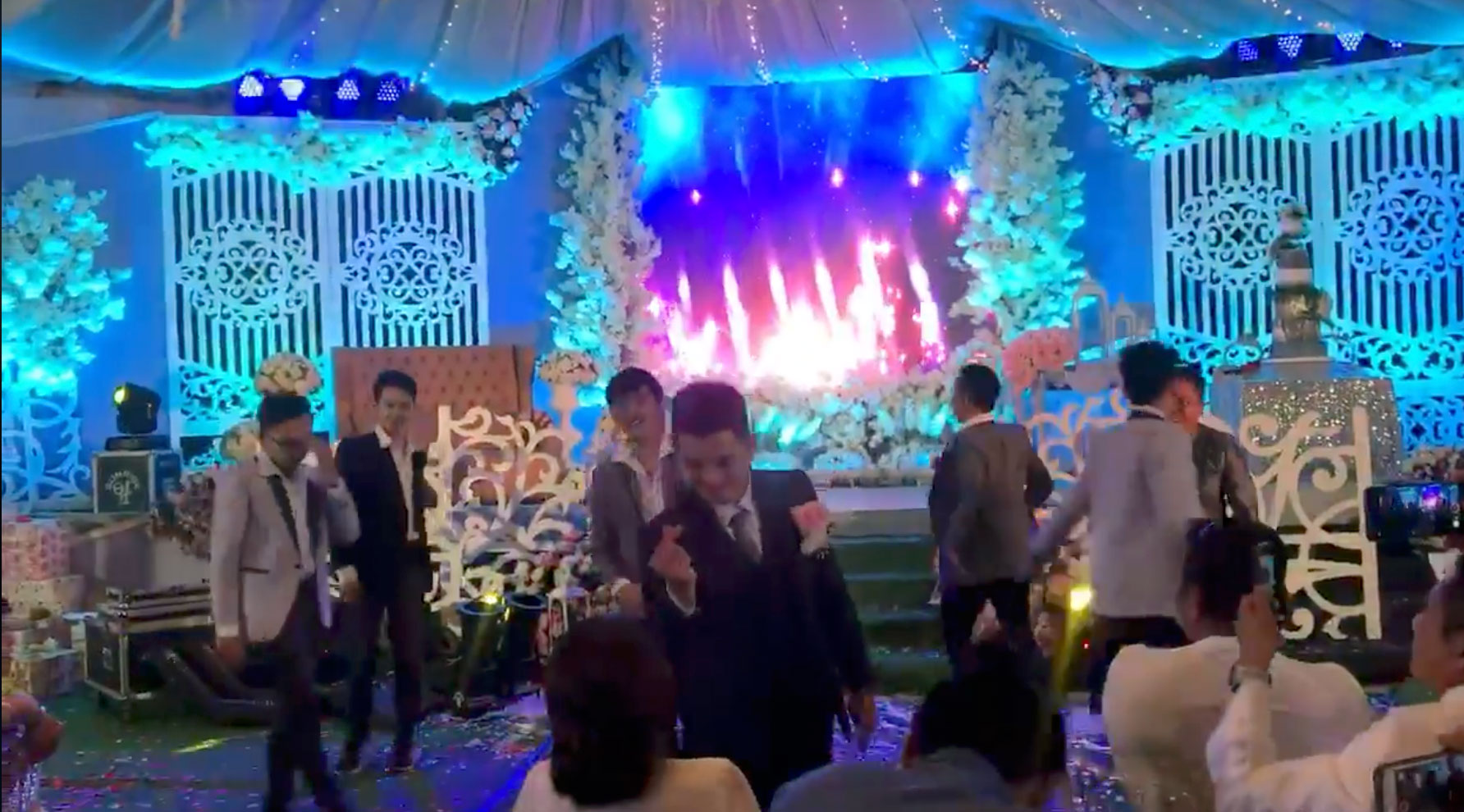 Time to share this vid on your timelines and/or tag your SOs! You know, so you could give bae a *slight* idea on what to do once it's your turn to walk down the aisle. ;)