The first season of Riverdale is just more than halfway finished, but the mystery of who killed Jason Blossom remains as unsolved as ever. New suspects keep popping up all over the place, and the ones who've been "eliminated" could still be guilty. While you wait for the teen sleuths to figure it out, put on your detective hat (by that I mean Jughead hat, obviously) and examine some of the most compelling theories floating around Riverdale High. 
1. It was Betty. 
Of all the students at Riverdale High, Betty is perhaps the most interested in solving Jason's murder, because she now knows he's the father of her sister's baby. But remember in episode three when Betty and Veronica confronted Chuck Clayton about his slut-shaming, and Betty blacked out for a second and couldn't remember what she'd done? What if Betty killed Jason but doesn't remember because she's had these blackouts before? Alternatively, what if Betty is Polly? Some Reddit theorists believe Betty's blackout is a symptom of dissociative identity disorder, and Polly is just a different facet of Betty's personality rather than a distinct human. The latter half of this seems slightly far-fetched given that everyone in town seems to know Polly but maybe they're all just humoring Betty.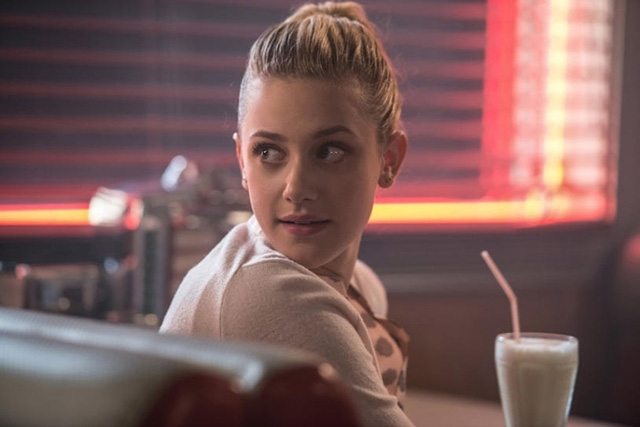 2. It was Cheryl. 
Cheryl loves her brother very much—so much that the day he went missing, she was helping him fake his own to death to escape their overbearing parents. She seems devastated by his murder, but she's also more than capable of deception when she wants to be. Though a Jaime and Cersei Lannister situation seems slightly less plausible than it did at first, the vibe between Cheryl and Jason is still weird. What if Cheryl loved Jason a little too much and killed him because she was jealous that he was running away to be with Polly?
3. It was Veronica. 
Veronica didn't even live in Riverdale when the murder took place, so thus far she's seemed like one of the least likely suspects. That could all be an elaborate ruse, though, because by Veronica's own telling, she wasn't so innocent back in New York. One theorist posits that Veronica came to Riverdale on behalf of her father, who asked her to find out if Jason was a good candidate for criminal enterprises (drugs, as stored in that car Betty and Jughead found in the woods). According to this line of thinking, Veronica either tried to scare Jason and killed him by accident, or inherited her father's penchant for crime and killed him on purpose.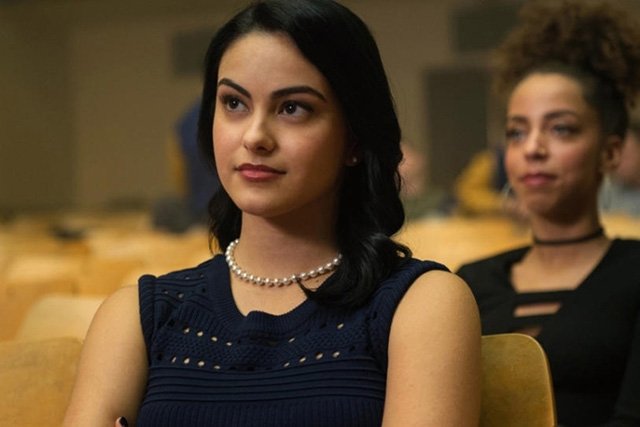 4. It was Jughead.
Like Betty, Jughead's been devoting a lot of time and energy to solving the mystery, and has even started writing a novel about it. But Jughead's motivations in all this are unclear. How does he know so much about everything? Is he harboring more resentment for the "popular" kids than he lets on? Probably not, but in this town, everyone is a suspect.
5. Betty's parents did it. 
The only reason this seems unlikely is because they've so far been the obvious suspects from day one. As anyone who's seen an episode of Law & Order knows, the first person you suspect is never the person who did it. That said, Alice and Hal have a much clearer motive than perhaps anyone else in town. Their daughter was impregnated by Jason, the son of their archenemies the Blossoms, who have some sort of maple syrup blood feud with the Coopers that goes back several generations. If revenge for a 100-year-old maple syrup crime doesn't seem like a good reason to murder your teenage daughter's boyfriend, then maybe you should move somewhere boring like Stars Hollow.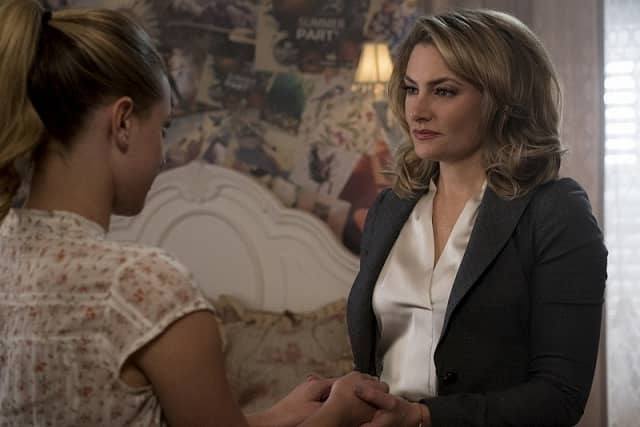 6. Betty's sister did it. 
Polly loved Jason and claimed they were going to run away together to raise their child until his parents put a stop to it. But what if she's lying about that and Jason never had any plans to run away with her? He doesn't exactly have a reputation that screams "willing to raise my girlfriend's accidental baby," so maybe he denied responsibility for the child and Polly killed him as retaliation. She does seem to really love her unborn child, though, so why would she commit a crime that would almost certainly end with her in prison, separated from said child?
***
This article originally appeared on Cosmopolitan.com. Minor edits have been made by the Cosmo.ph editors.