"What exactly is a condom?"
"How are the side effects of birth control pills?"
"What are the pros and cons of implants?"
There are *so* many birth control options out there—so many, in fact, that you might not have all the answers to the questions running through your head. And in this society, it isn't exactly the easiest topic to talk about. If you want to know the basics of birth control, you can Ask Mara.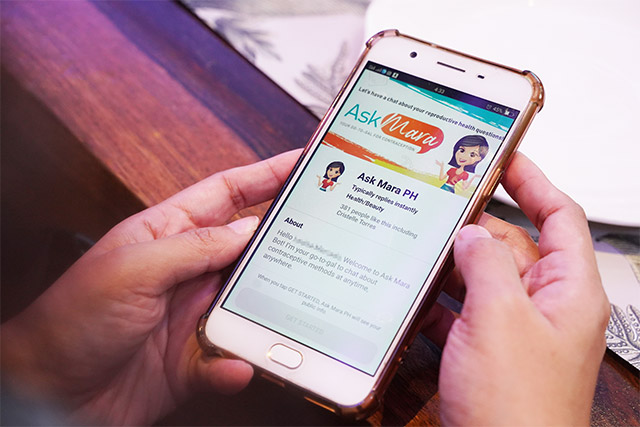 ADVERTISMENT - CONTINUE READING BELOW ↓
Launched by Bayer, Ask Mara is a chatbot you can access through Facebook Messenger. Country Division Head of Bayer Pharmaceuticals Junil Kim said in a press release, "We recognize the power and reach of the digital platform to educate Filipinos about reproductive health and contraception. As we have been actively supporting various awareness and advocacy programs in the Philippines, this is another important channel to spread the right information on the said topic."
So what pops up when you talk to Mara?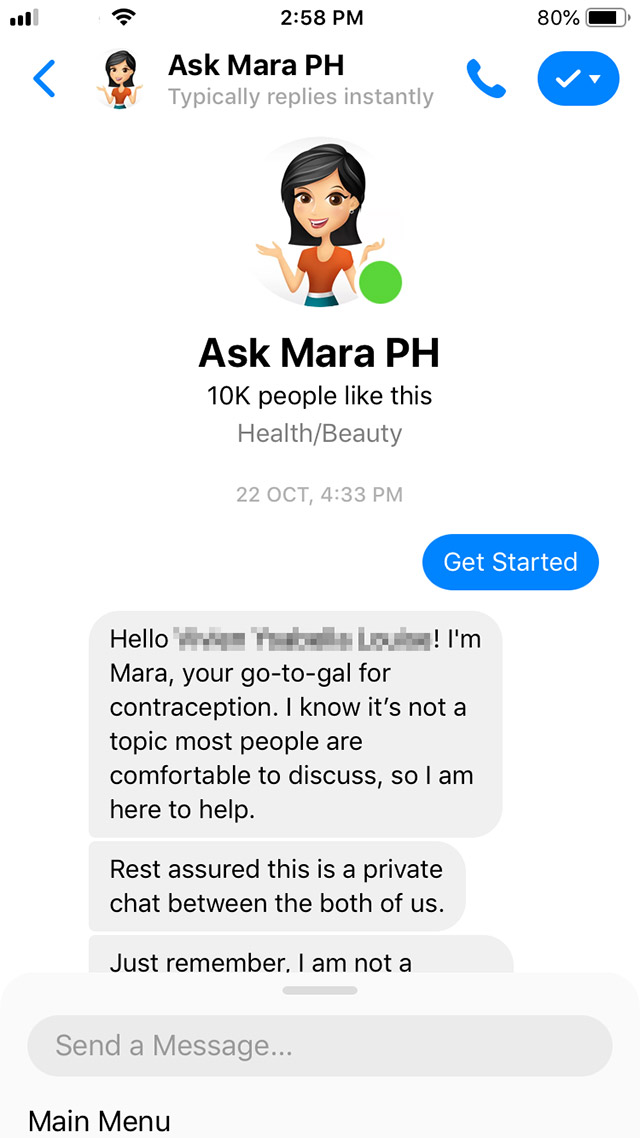 ADVERTISMENT - CONTINUE READING BELOW ↓
Recommended Videos
An important reminder: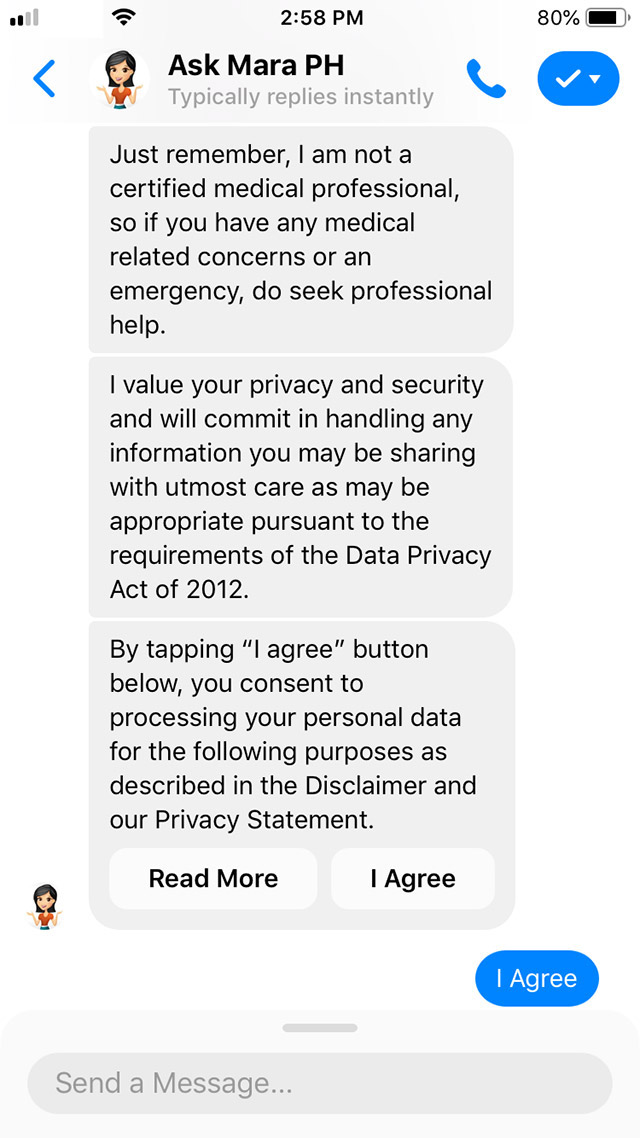 When you want to know more about a specific birth control method, Mara gives you a brief introduction.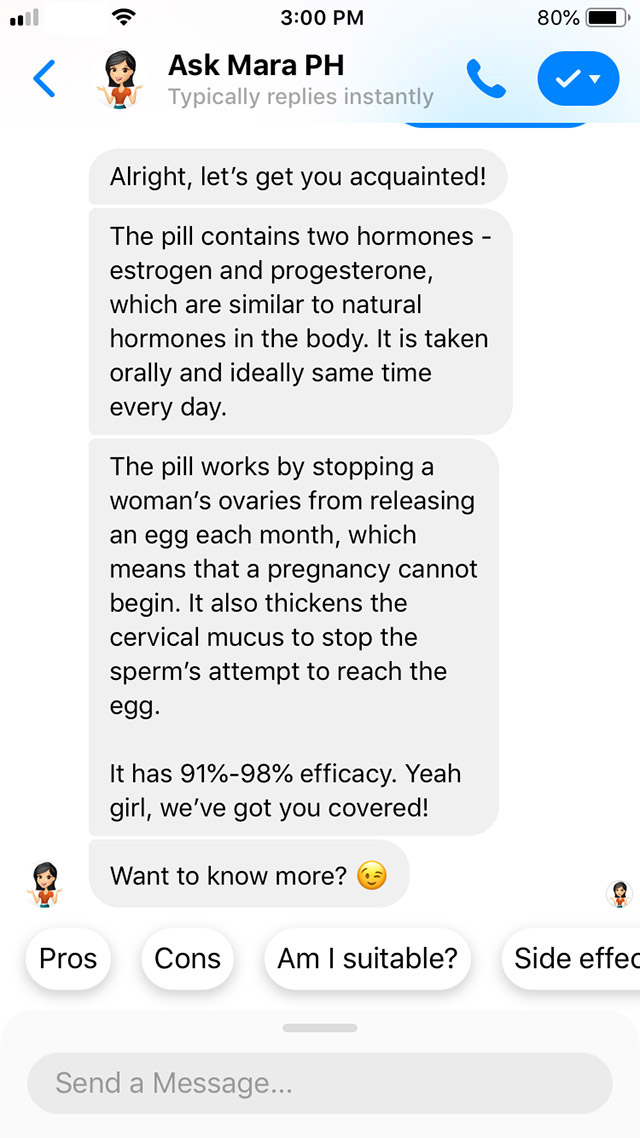 ADVERTISMENT - CONTINUE READING BELOW ↓
Ask Mara also has a feature that reminds you of when you should be taking the Pill.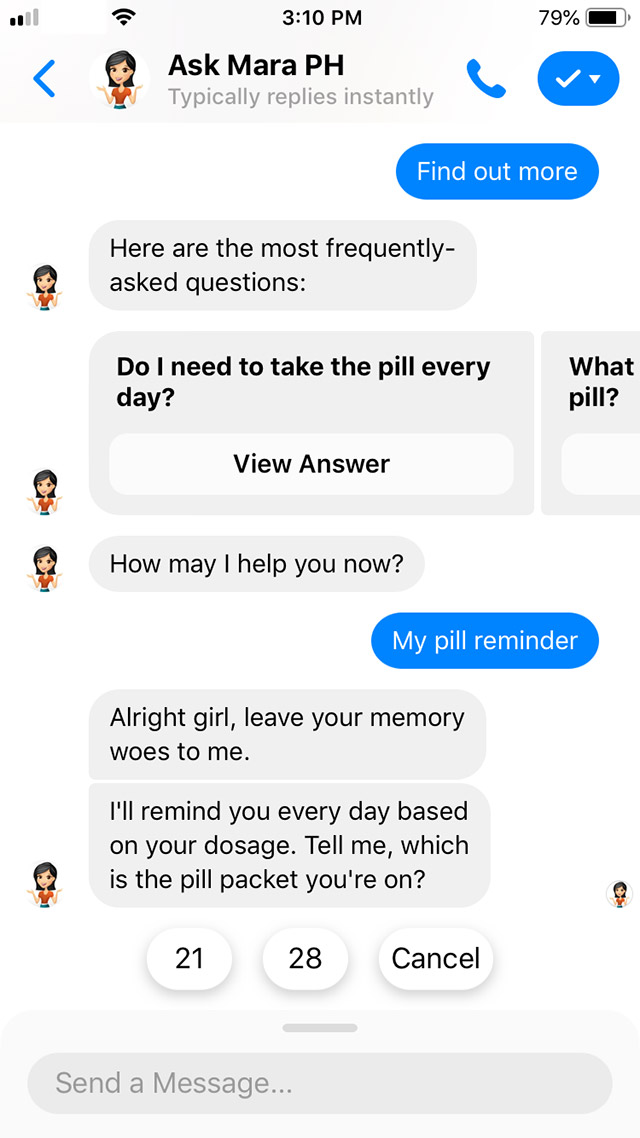 This chatbot is new, and the team behind it is working hard to learn about what Filipinos need from a service like Ask Mara. Right now, for example, Mara only converses in English; Filipinos who aren't well-versed in the language might find the chatbot difficult to use. 
ADVERTISMENT - CONTINUE READING BELOW ↓
Still, Ask Mara provides a safe space for questions you might not feel comfortable asking anyone else; it's a good first step to making more informed choices about your reproductive health. Just make sure to consult your doctor whenever you have a medical concern. 
More details about Ask Mara are available on their Facebook page.
EXPLORE COSMO