If you're into cool home decor and prettifying your room, then you probably have added a Himalayan salt lamp to your wishlist. This popular wellness product is created out of pink salt crystals that are native to areas close to the Himalayas. They have a wide range of colors, too: from light pink to a rosy hue with a tinge of orange. They are mined and hollowed to insert a bulb that provides heat and light.
According to CNN, the pink salt is thought to release negative ions into your room, which can get rid of dust particles that may affect your health. Many believers claim that it can also increase your energy levels, boost your overall mood, and help you sleep better at night. Plus, we have to admit, it's a *really* pretty item to have in your bedside table.
Despite all its advantages and benefits, Himalayan salt lamps are actually a *dangerous* health hazard to our pets. Maddie Barry posted on Facebook about her cat Ruby, who woke up one day and walked around the house with her head in a very odd position. At first, they blamed it on the cold weather, but when her condition began getting a lot worse, they decided to rush her to the vets.
Continue reading below ↓
Recommended Videos
The vets soon found out that Ruby had neurological problems. "The vets were extremely concerned for her because she simply could not walk properly, could not hear or see, couldn't even eat or drink properly because she couldn't function [with] her tongue," Maddie wrote on her post. "Her basic senses and abilities GONE in 12 hours. She was so helpless."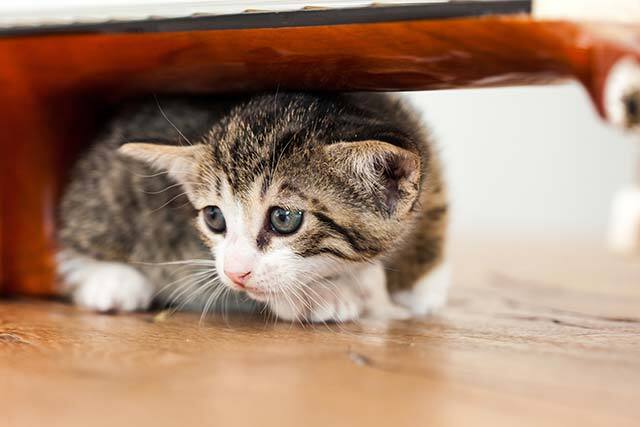 After the vets ran some blood tests, they found out that Ruby had extremely high levels of sodium chloride in her body. This severe salt poisoning caused her brain to swell, which resulted in neurological problems.
They later found out that the problem was caused by Ruby constantly licking their Himalayan salt lamp. "Salt poisoning is EXTREMELY deadly to animals and she is basically a miracle to still be here now. These salt lamps are addictive to animals, and if they get a taste it becomes just like potato chips are to us!" Maddie wrote.
Thankfully, Ruby is recovering well, due to the quick action of the vets. Let her cautionary tale be a warning to all fur moms and dads out there. If you find your cat or dog constantly wandering by your salt lamp, make sure to put it in a higher place ASAP!
H/t: The Dodo
Follow Cheska on Instagram.
***
We're officially on Viber! Be part of our growing community and subscribe to Cosmopolitan Philippines now!