Did you know that at the end of 2018, President Rodrigo Duterte signed the Philippine HIV and AIDS Policy Act of 2018 (RA 11166)? Under this law, the Philippine National AIDS Council (PNAC), an agency under the Department of Health, is responsible for implementing a six-year plan (AIDS Medium Term Plan) to control the spread of HIV and AIDS in the country. 
It also requires the DOH to establish a program that provides free and accessible treatment and medication to anyone living with HIV and/or AIDS, while the Department of Social Welfare and Development is tasked to come up with care and support programs that include support, social protection, counseling, and more. Actually, RA 11166 requires all government health facilities to incorporate HIV/AIDS awareness into their programs.
One of the law's most important provisions is that it allows minors, ages 15 to 17, to give consent for HIV testing.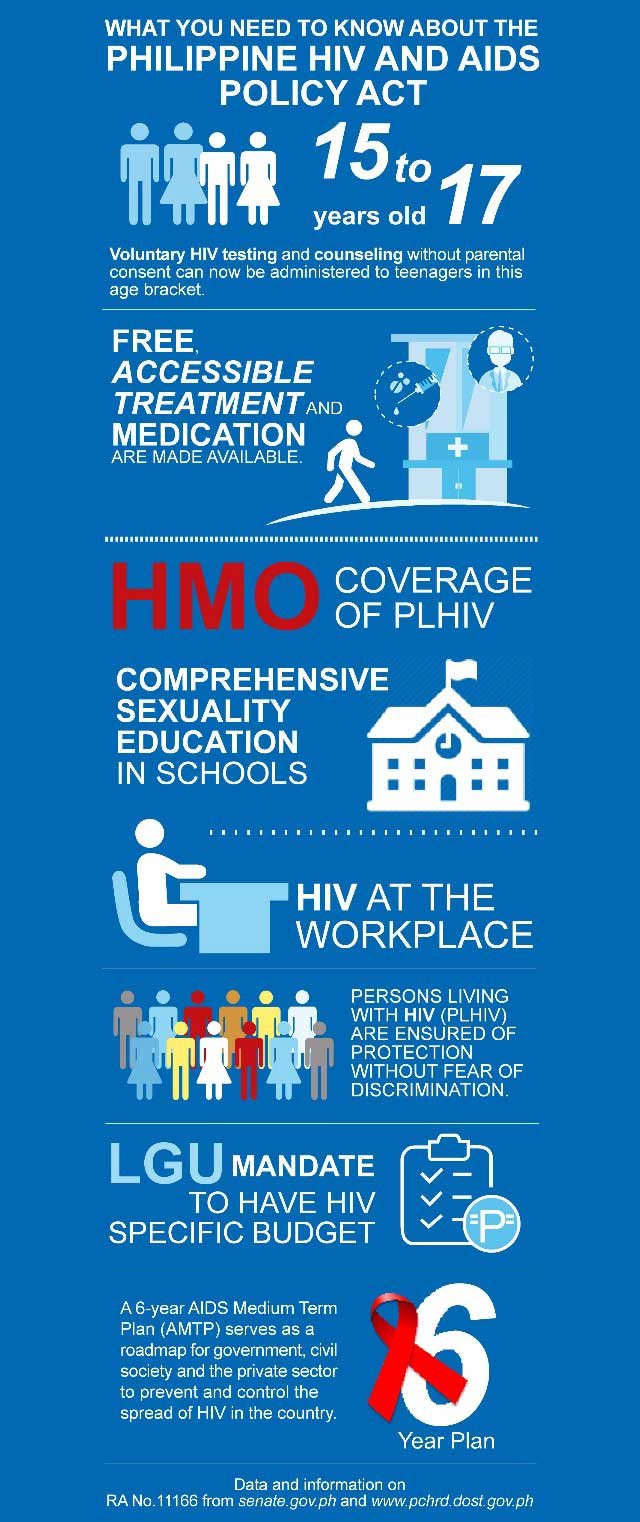 ADVERTISMENT - CONTINUE READING BELOW ↓
A contributing factor of why HIV is so prevalent in the Philippines is the lack of understanding when it comes to safe sex. That's why Durex launched an HIV awareness campaign called, Always Come Prepared. Apart from working closely with the Department of Health in producing educational pamphlets, the company has conducted talks in universities, and offered free and voluntary HIV tests (They've distributed at least 40,000 condoms so far!). They've also visited several offices in the BPO industry, reaching 40,076 employees and distributing 45, 000 condoms!
Here's a quick video on how to wear a condom (it's a team effort, after all):
Follow Ysa on Instagram.
ADVERTISMENT - CONTINUE READING BELOW ↓
Recommended Videos
EXPLORE COSMO