In general, I only get sick once a year. It usually hits just as summer begins, and it starts with a really bad case of the flu. The flu then triggers my asthma, which doesn't go away until the tail end of June. My asthma lingers for months, even with so many prescriptions (I once dropped P4,000 on asthma meds in one go). Because I couldn't find a ~*cure*~, I decided to think outside the box and try something I've never considered before: acupuncture.
What exactly is acupuncture?
Acupuncture is part of traditional Chinese medicine—that much you probably already knew. At its core, it follows the belief that your health is tied to your qi (your life force, your vital energy). Speaking to Dr. Venisse Valdez of Centro Holistico, she explains her own interpretation of acupuncture: "Imagine that the meridians along your body are the external representations of your internal organs. That's what we're trying to target whenever we do acupuncture. All your organs are working in a cycle, so if one of the organs is, say, deficient, that has an effect on the other organs."
How does acupuncture work?
Acupuncture is a "tool" to bring balance back into your body. According to their website, really fine needles are inserted at specific points on your body to restore the qi (energy), blood flow, and body fluids. For my session, 24 needles were inserted from head to toe:
Continue reading below ↓
Recommended Videos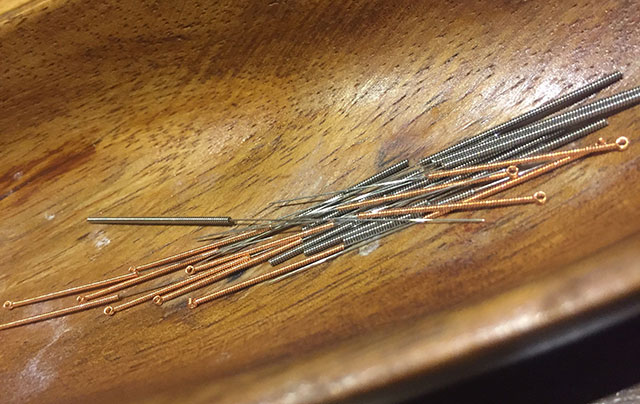 A common myth about acupuncture
The biggest myth Dr. Valdez wants to address is that acupuncture alone can solve all your problems. She says, "Acupuncture is a very good tool, but you always have to complement it with all the other things going on in your life. We can manage your symptoms, but in a way, it's just dampening the fire. We have to also do other things to prevent another fire, or in your case another attack, from happening."
Common issues among millennials
"Sleep, anxiety, mood disorders, and fertility issues." Using sleep as an example, Dr. Valdez explains that sometimes, her patients' sleep hygiene isn't good: "When I say 'sleep hygiene,' I mean, when I ask them what time they go to bed, they give me a time, but they don't go to bed until hours after. And it's usually because they're still on their phones. If you plan to sleep by a certain time, your screens should be turned off 30 minutes before your actual bedtime."
Effects of acupuncture
As expected, acupuncture has a different effect on everybody. Dr. Valdez notes that some people feel immediate relief; for others, however, it can take a few sessions. It really depends on how imbalanced you are. You could also feel some heaviness and tingling sensations because, let's face it, there are still needles penetrating your skin, "but it goes away after a few seconds." Some of her patients feel lighter afterwards.
Those who have problems sleeping, for instance, report that they're sleeping better after trying acupuncture: "That's such a big thing. Sleeping is how your body heals. So kung napatulog ko lang sila, sobrang happy ko na."
Additionally, it's important to note that in Chinese medicine, certain organs have emotions tied to them. Sometimes, when there are emotional issues, these feelings are released through acupuncture:
Liver = Anger
Kidney = Worry
Heart = Joy
Spleen = Pensiveness
Lungs = Grief


The importance of nutrition
Food is where people get materials to power their energy and detox cycles, according to Dr. Valdez. If those cycles aren't working optimally, it creates a slew of other symptoms. For example, people who are constipated are sometimes irritable because they're not getting rid of the bad stuff!
When Dr. Valdez talks to her patients about food, instead of telling them what they should and should not be eating, she helps them switch their mindset when it comes to food: "We have to nourish, and not just feed, our bodies."
My first experience with acupuncture
TBH, Western medicine is the only thing that feels familiar to me. I've never explored other forms of healing, so I was naturally hesitant about acupuncture. But my asthma is a big frustration in my life because no one seems to know what to do about it. It just feels like I spend so much on medicine, and nothing is happening?
Before going to Centro Holistico, I was tempted to Google everything about acupuncture but decided against it because I didn't want to have anxiety. I also didn't want to bombard my head with so much information; I have a tendency of talking myself out of things, and I'm incredibly persuasive, lol.
After a very long discussion with Dr. Valdez, she led me to a dimly lit space with a bed. Once I was comfortable, she proceeded to insert the needles—starting from the top of my head. When the first needle was in, she asked me, "How was that?" I didn't feel a thing! Each prick just felt like a tickle, which made me relax even more.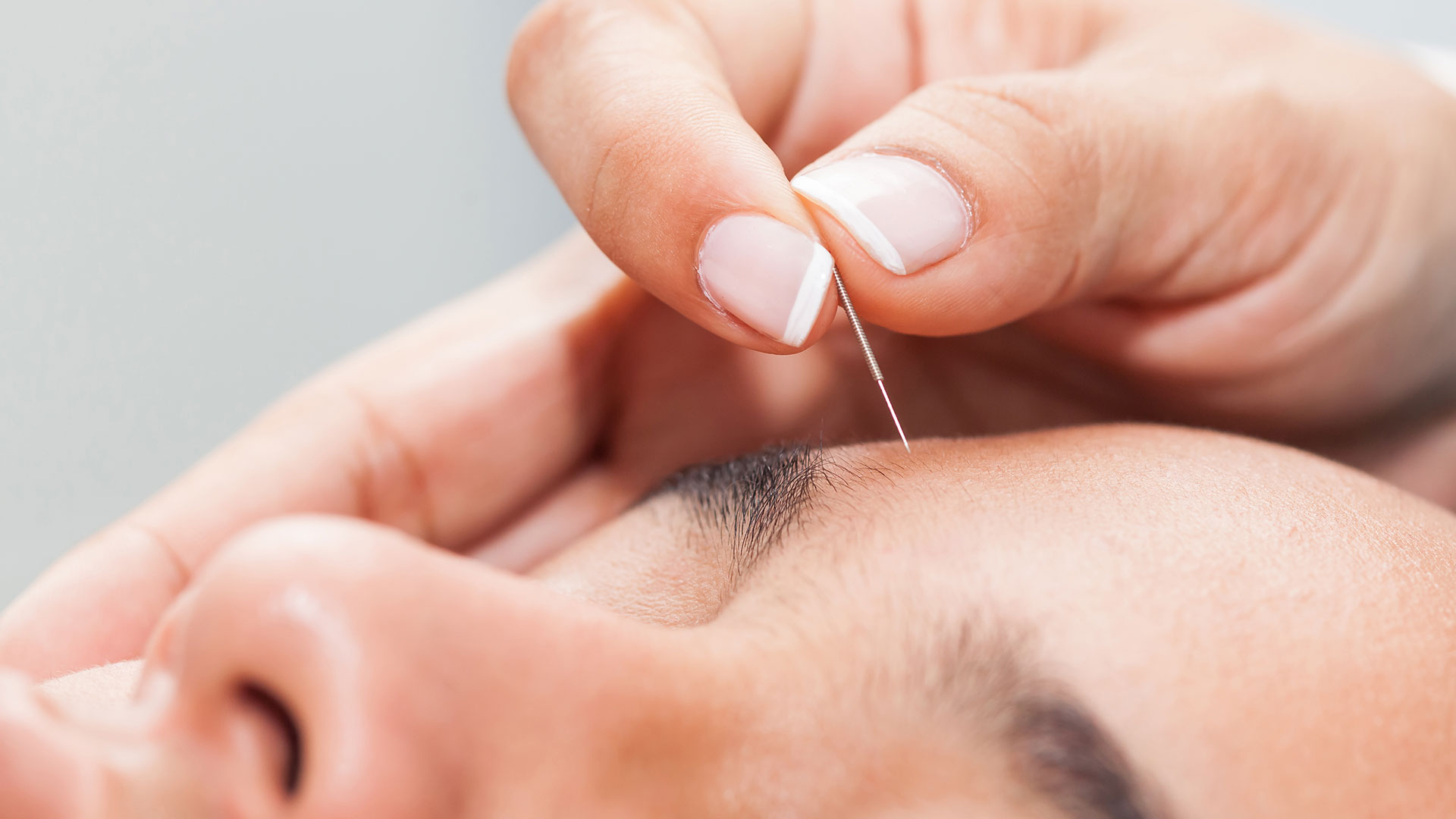 At certain points, she asked me how it felt, because those points were directly connected to my asthma. Nothing was painful, but it was surreal to immediately feel the "heaviness" she described during our conversation before the session started.
Out of curiosity, I tried lifting my arms, and immediately, a type of energy surged through my arms. Again, it wasn't painful, but the sensation was enough for me to quickly put my arms down. After inserting 24 needles, Dr. Valdez told me to try and sleep and left me to myself for 30 minutes. She also turned off the lights, and calming music played in the background.
What happened next surprised me: I started crying! And I wasn't sure why because I didn't have any sad thoughts. In fact, it was like my mind was blank, but my chest felt like I just had to keep crying? Tears were strolling down the sides of my head, and I was wtf-ing to myself, haha! I calmed down after a few minutes, and just stared at the ceiling in silence.
I felt better afterwards—lighter, like Dr. Valdez had mentioned earlier. A regular session is only P1,500, so it might be something I want to keep trying. The atmosphere at Centro Holistico made a foreign concept like acupuncture feel comforting…like everything was going to be okay. I'm still not sure of how this will fit into my healing process, but I'm willing to find out.
Centro Holistico has two branches: 1) 2/F CommerCenter Alabang Commerce Avenue corner Filinvest Avenue and East Asia Drive, Filinvest Corporate City, Alabang, and 2) 2/F The Retail Row The Grove by Rockwell E. Rodriguez Jr. Ave (C5) 1604 Pasig City.
Follow Ysa on Instagram.