The lights dim, the music starts, and you gaze alluringly at your reflection in the mirror, as you bend forward, raise your bum in the air, and start swaying your hips, ever so sensually.

You will probably imagine yourself laughing at this point, but once you see how sexy and truly captivating you are in nothing but a white T-shirt, you relax, forget about the huge class sharing the dance floor with you, and start appreciating your body, curves and all.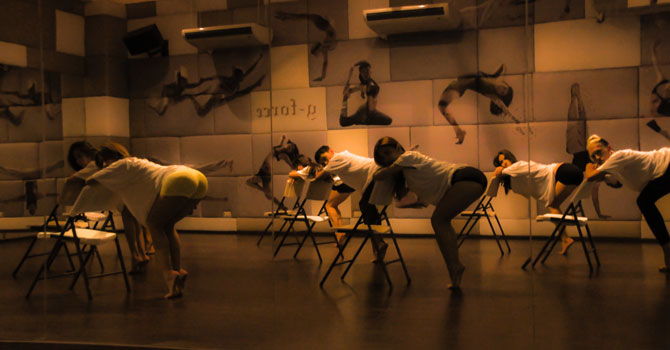 White Shirt Love offers an interesting experience to women who want to unleash their inner seductress on the dance floor. Every flick of the wrist or sway of the hip comes so natural to you that you don't think about it; you just move with the music. Designed by Teacher Gerocelle Dapat, artistic director of the G-Force dance group, White Shirt Love was originally meant to make new moms bring sexy back post-pregnancy. But who doesn't want to feel sexy all day, every day? This new dance workout will make the most modest of women want to crawl into bed with their guy, sans the white shirt.

The key is to look at yourself in the mirror throughout the exercises and later on, the routine. When you realize that you can twerk, gyrate, and dance circles around an imaginary guy on a chair, you won't want to stop even when the teacher stops the music. Bonus: Teacher Georcelle herself—who works with Anne Curtis, Sarah Geronimo, and KC Concepcion, to name a few—is personally teaching the class. Slow sensual movements, coupled with a lot of hip and leg exercises will get your heart pumping and calories burning in no time.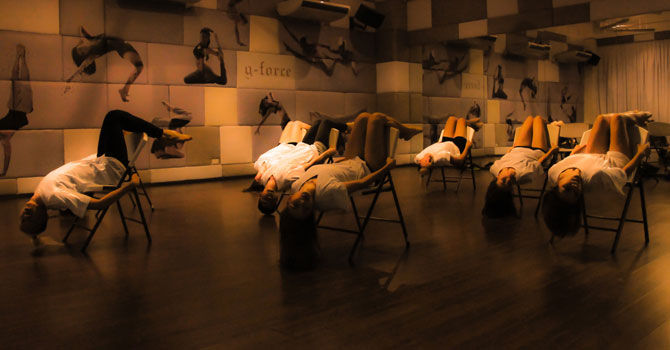 This dance workout (open only to women and women at heart) is now offered as part of the G-FORCE PROJECT 2014 workshop line up. Starting March 31-April 12, students will be rehearsing every evening from 9:00pm to 10:30pm to prepare a complete routine to be performed at Araneta Coliseum on May 29, 2014. Enrollment is currently on going until March 29, 2014.

For inquiries about prices and other workshop offerings, contact:
0917.8gforce / 0917.8436723
G-force Dance Center, Unit 104 & 105 G/F Corporate 101 Building
101 Mother Ignacia St., Quezon City