Don't draw attention to our legs. Wax off leg hairs a few days before to give legs a nick-free sheen.


Work a cellulite treatment into thighs every night to temporarily firm up skin.


A Self-tanner will make your legs look thinner. Apply a fake tan the night before, then give your thighs a second helping the next morning. We like Clinique Self Sun Body Tinted Lotion.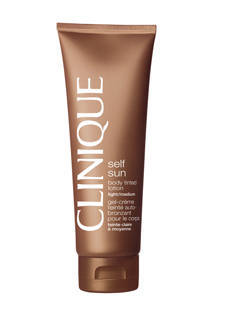 Continue reading below ↓
Recommended Videos