We already know that Ashley Graham is a *huge* fan of daily affirmations. She relies on these to get through the day and in fact, it's her secret to staying confident. But another practice she turns to is manifestation. If you're not familiar with the term, Cosmo Coach Ayn Bernos explained that it's a step beyond setting a goal because "it's claiming that you're gonna achieve something and you truly believe it. Your actions follow that. Your actions are working towards that. In your heart, you also strongly believe that this is possible."
Ashley Graham's take on manifesting
A lot of people dismiss manifestation as "magic or lying to yourself," but Ashley says, "If you speak it, if you write it, and if you put action behind it, you can have it. That's not magic. That's common sense." For Ashley, it all started when she found out about The Secret (thanks to Oprah), which inspired her to create vision boards.
ADVERTISMENT - CONTINUE READING BELOW ↓
"I had never done that before but what it did was it started getting me excited about my future and what I actually wanted...It helped me understand details about how to ask for what I wanted. Nothing was vague, nothing was too broad. I honed in on different aspects of my life," the supermodel shares.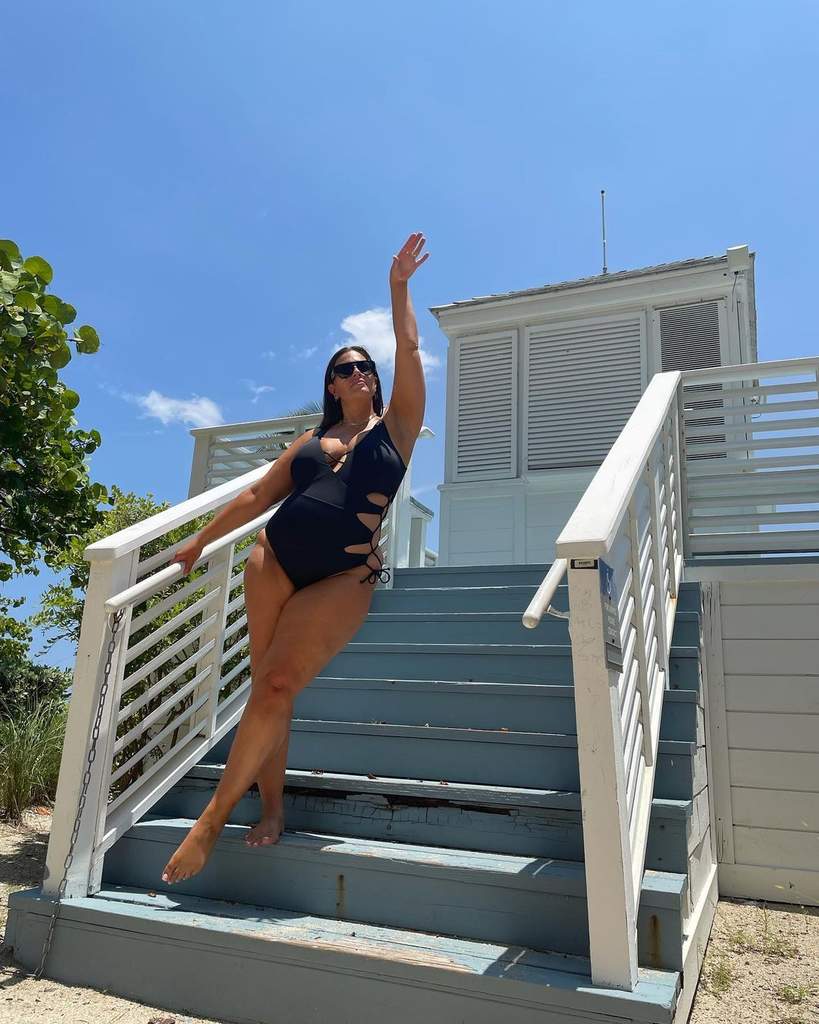 ADVERTISMENT - CONTINUE READING BELOW ↓
Recommended Videos
On one vision board, she had a picture of a big house that she loved, money symbols, a Sports Illustrated sign, a woman speaking for TED Talks, a lingerie brand, and a makeup brand. She placed that vision board in her bedroom so that it was the first and last thing she saw every day. And all of these took time for her to achieve (specifically three years), so patience is required.
Taking it a step further, Ashley doesn't keep her goals to herself: "I talk about them with the people [who] work for me, work around me. Don't just keep [it] a secret. Talk about it. In talking about what you want and what your goals are and what your dreams are, people want to help you."
Lastly, do NOT go behind your OWN back, bbs. Ashley reminds, "[If] you're talking to yourself in the mirror and saying, 'God, you really suck and you're really dumb. You need to get it together. You have nothing going on for yourself.' What are you doing? Not only are you blocking your blessings, but you're blocking your future."
ADVERTISMENT - CONTINUE READING BELOW ↓
Hear more about how Ashley Graham manifested her dreams below:
CAN'T GET ENOUGH OF ASHLEY:
Ashley Graham: "Confidence looks different for everyone but we all deserve to feel good in our bodies"
Ashley Graham's Simple Eyebrow Hack Will Give You The Bushy Kilay Of Your Dreams
Ashley Graham's Completely Unretouched Lingerie Shoot Is *So* Hot
***
Cosmopolitan Philippines is now on Quento! Click here to download the app and enjoy more articles and videos from Cosmo and your favorite websites!
Follow Ysa on Instagram.
EXPLORE COSMO