I look like your regular 23-year-old, but peers and strangers are always surprised to learn what I do: By day, I'm a swimming instructor teaching kids at a grade school in Davao City; by night, I'm a volunteer firefighter and emergency responder saving lives wherever I'm called.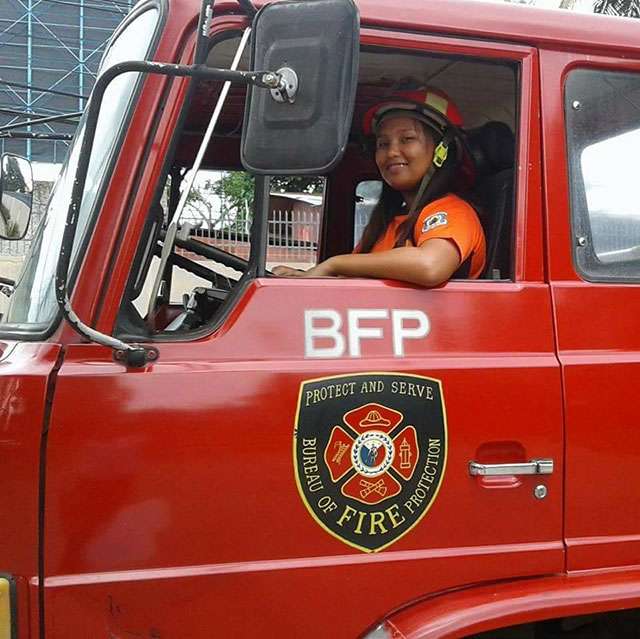 As a volunteer for the Bureau of Fire Protection, I don't get paid for the hours I put in and I don't have to be at my assigned station all the time, but I spend most nights there anyway, often sleeping in the in-house quarters.
Continue reading below ↓
Recommended Videos
When emergencies or disasters happen and I am around, I respond to the call. Many times, I'm the only woman in a group of male responders.
My life in fire and rescue began when I was 19 years old and a friend invited me to join him at a rescue training for volunteers supposedly for Davao City Central 911. I had never had any ambition of working in the emergency services, but I have always been active as a swimmer and frisbee player, so I was down for any physical challenge. Only later did I find out that the training was actually to be conducted by an NGO rescue team, and that it involved a firefighting component to be facilitated by the Bureau of Fire Protection. Not only would I be trained as a rescuer, I would be trained as a firefighter as well.
The training was a rough two months of rigid semi-military training—waking up at four in the morning, staying under the heat of the sun, running distances every day, you get the idea. I had already put in two weeks' worth of training when I almost had to bow out.
At the time, I had a scheduled four-day trip to Dumaguete to compete in a frisbee tournament; my flights and accommodations were already paid for. I told the executive director who supervised our training that I would be gone the following week because of my trip. He replied that it was up to me, but if I left, I would no longer be able to return because I would be missing a significant part of the training. It was a tough decision to make, but I didn't want the effort I had already put in to go to waste just like that, so I chose to miss that Dumaguete trip and finish the training.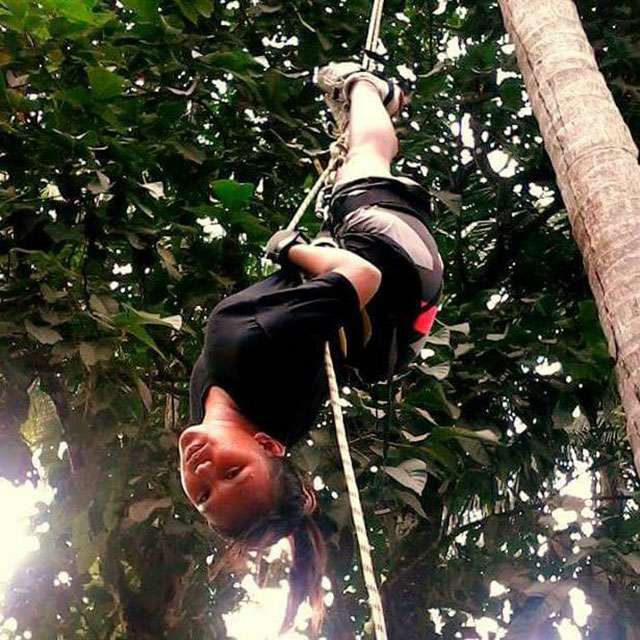 The demand on my time was not the only thing I struggled with during training. I started it weighing in at 72 kg.; because of that, my male peers would call me "baboy." They would tease, "Paano mo nakaya 'yung training, mataba ka naman?"
It was hard to be one of only a few women present, already so prone to ridicule by virtue of my gender alone, but to be fat at that?
On top of the physically taxing tasks I had to endure, their words were another burden entirely. Many times during the training, I was on the brink of giving up.
I approached the executive director and said, "Sir, hindi ko na kaya." But instead of coddling me, he made me realize that this training was meant to build us up to be strong—not just physically, but in every sense of the word. If a few ugly words were all it took to take me down, then maybe I was not strong enough for the job after all.
So I stayed, and it turned out to be one of the most fulfilling decisions I've ever made. I went on to learn many things: disaster risk reduction training, basic life support training, firefighting rescue training, light search and rescue training, water search and rescue training, environmental rescue training, building collapse rescue training, and many more. Height safety rescue training in particular helped me conquer my fear of heights; now I have no qualms about being on top of a roof.
Over the course of training, my weight went down to 61 kg. Some of those who teased me about my body eventually quit. Our batch had started with 49 members, with 10 of them women; by the time the training ended, there were only 10 left, with me as the only woman.
To be one woman among a group of men felt amazing. It made me realize that you don't have to be a man to do what a man does, and every day I spend working in a field made up of about 90 percent men and only about 10 percent women proves that.
Initial teasing and inevitable boys' locker room talk aside, my male colleagues see me as an equal when it comes to work.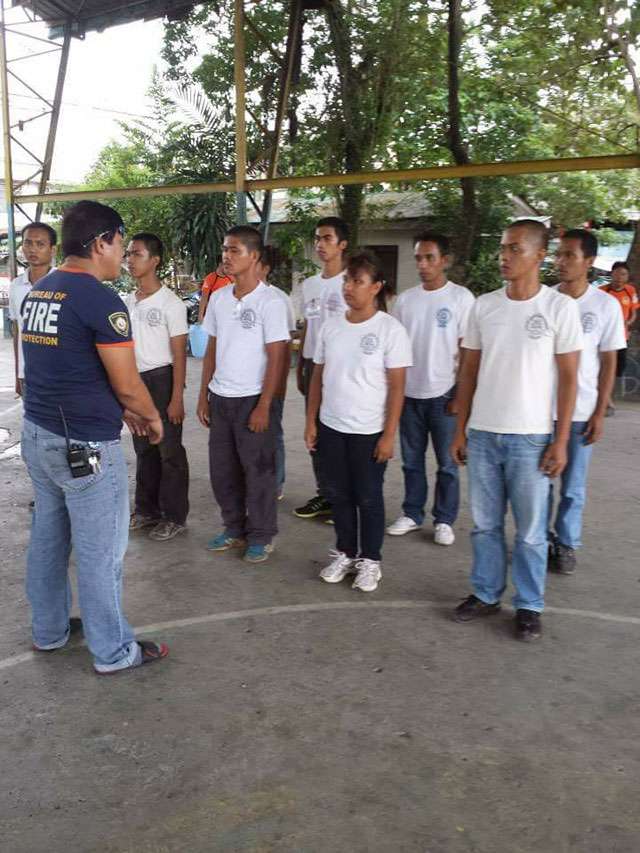 I grew to love working in fire and rescue, even though I certainly didn't set out with my sights on this path. After completing my training, I joined another training for lifesaving and water safety, which helped me improve as a swimmer and led me to my day job as a swimming instructor.
I was never one to be squeamish, so I quickly accepted unpleasant sights as par for the course in my volunteer work. But I admit I was shaken on my first rescue encounter. I had been watching a woman attempt to cross a bridge through rushing traffic when a motorcycle hit her. She was tossed off to the railing of the bridge, where she lay holding her smashed, bleeding face. Having witnessed everything, I panicked, but as a trained emergency responder, I knew I had to do something. I had my first aid kit with me, so I came over to assist her. Throughout the encounter, I had to remind myself to relax, appear normal, and be competent for the patient.
Another memorable rescue happened while I was on a family outing at a resort and had to save a 12-year-old boy who had drowned in the pool. By the time I got to him, his body was beginning to bloat; I checked his pulse, and there was none. I asked his parents how long he had been out, and they said five to ten minutes—he could still be saved. I performed five cycles of CPR on him before he finally coughed up the water.
By far, the most intense experience I've ever had in my volunteer work has been witnessing the NCCC Mall fire on December 23, 2017 which took 38 lives. I hope I never have to experience anything worse.
The night before the fire broke out, Davao City had been hit by Typhoon Vinta. From six in the evening of December 22 until four in the morning of December 23, my colleagues and I rescued people trapped in their homes because of the flood. After getting a few hours of sleep at the station that morning, we received calls regarding a fire at NCCC Mall, which fell under our station's area of responsibility.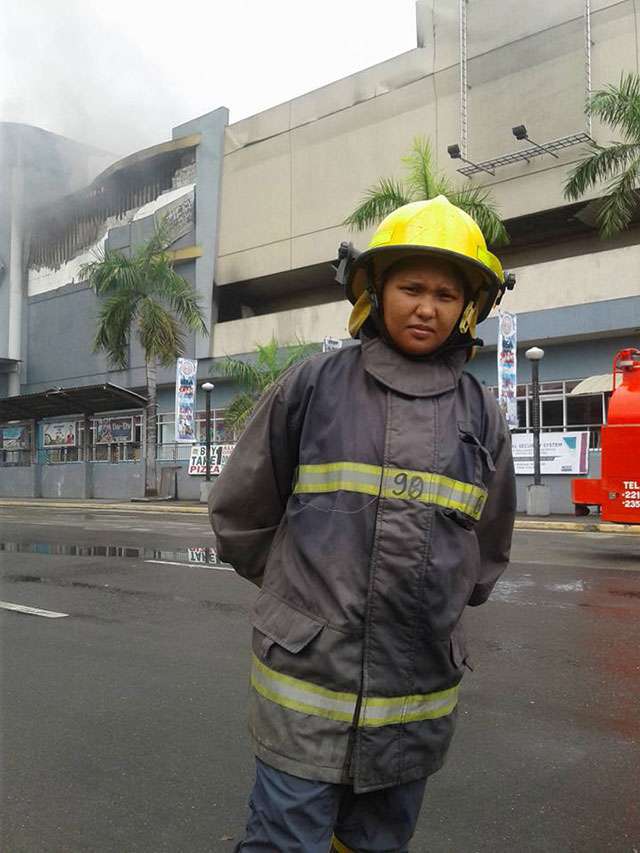 At first, my colleagues and I thought that the fire was already out and the place was just under investigation, but it turned out that the fire was still ongoing, there were people still trapped inside, and the firefighters onsite needed backup.
I went to assist, but that first day, I was not allowed inside the structure because the fire was still blazing and there was still so much smoke. The smoke was so thick that you wouldn't be able to last 10 minutes inside; you'd really have to come out for air.
On December 24, I was finally allowed inside to assist the fire officials. The smoke had begun to subside and we could see just how bad the damage was. My colleagues and I spent the following day there as well, and we'd take turns sneaking in sleep in the fire truck.
We all felt helpless knowing that there were people trapped inside. We could hear them calling out from inside the building. We cried—even the men did. Once we finally got inside, we saw with our own eyes their burned bodies lying on the floor.
Those few days in December weighed heavily on me. After everything, I needed to rest. I couldn't celebrate Christmas anymore. I had to let my emotions out by talking to people who would listen.
But even with a heavy heart, I still went back to work. Because that's what we were trained to do: to be physically and emotionally strong through the disasters that stare us in the face each day.
Besides having physical and emotional strength, I believe that to succeed in this kind of work, one should simply have the spirit of volunteerism and the heart for other people—even when there's no reward in it for you. These traits are not exclusive to men, and I wish more women would realize that and join the service as well. As a woman myself, I can guarantee you that the feeling of knowing your strength and being able to use that strength to help others is priceless.
Despite the horror I've seen and the grief I've felt, I know I'll be in the service for a very long time. I have had many reasons to give up and many chances to pack up, but four years on, I'm still here. It's simply because I love what I do, and I am lucky to have found the kind of work that lights a fire in me, so to speak.