Name: Phoebe Victoria J. Ong, 27 
Occupation: Registered Nurse in New York City
In New York City, full time RNs are required to work 40 hours per week, and any more than that would be considered paid overtime (although I rarely have to go on OT). That said, my net income range after New York taxes* (which cost around $4,000 or P208,000 monthly) is $800 to $900 (P41,600 to P46,800) weekly or $3,200 to $3,600 (P166,400 to P187,200) monthly.
Financial Support and Monthly Expenses: Thankfully, my full time job as a nurse fully supports me financially. I would like to find other means of income in the future, but for now, my graduate studies (to be a nurse practitioner) take up most of my time and finances. Once I'm done with grad school, I promised myself that I would start stock trading, which I'm really excited about.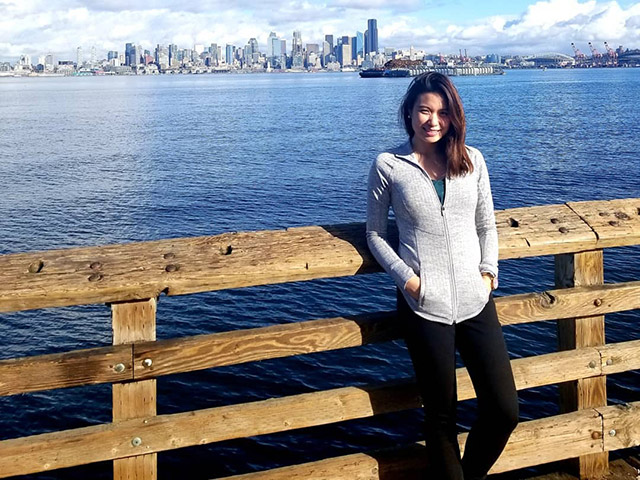 Continue reading below ↓
Recommended Videos
I am currently renting the third floor of a house located in Queens, New York. It's just enough for two people to live in, since it has two bedrooms, a small kitchen, and a small bathroom. I pay $1,250 (P65,000) monthly for the rent plus water, gas, and electricity (a rate that's really hard to find in NYC*). The other utilities I pay for are the air conditioning/heater and my internet connection. Currently, my brother is staying in the city for a few months, so he lives with me, and other times, my mother comes to visit, too.
*My brother and sister-in-law found the posting in a Filipino restaurant in Queens while they were visiting. So, a tip for people looking to find cheap rental housing: Go to Filipino or Chinese restaurants! There will always be someone looking for tenants. Their rentals are usually cheaper than the ones that are posted on websites like StreetEasy or Zillow.
Aside from rent, we are required to pay $112 (P5,824) every month for our nursing union dues, which are directly taken out of our paycheck. Some nurses also have an option to contribute to a 403B retirement account weekly, and in my case, I contribute $400 (P20,800) every week or 20 percent of my salary. Yes, I care about my retirement that much! It would have been nice if the hospital I work at matches our contributions like other Manhattan hospitals. However, I still think that maximizing your retirement account while you're still young is a good investment. Compound interest is your best friend.
Day 1
During work days like today, I wake up at 5:30 a.m., take a quick shower, leave the house by 6:00 a.m., and head to the subway. The hospital I work at is located in Upper East Side of Manhattan, so my commute usually takes 45 to 50 minutes from Queens and costs $2.75 (P143), one way.
I usually don't eat breakfast at home, so I grab one at work. Since I still had 10 minutes before the start of my shift, I quickly headed out to the Dunkin Donuts across the hospital and got a small cappuccino (your girl needs coffee to function at work every day!) and a multigrain bagel with cream cheese. That cost me $7.35 (P382).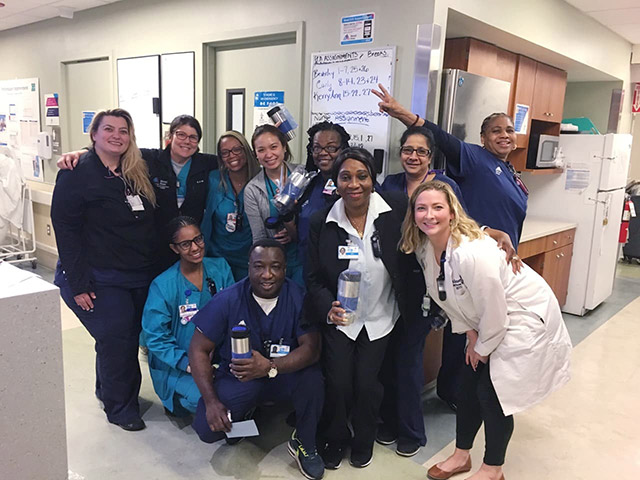 Lunchtime is my favorite part of the work day! Everyone got free pizza (and a free mug from the hospital) that day because it's Nurses Week. By 7:00 p.m., my 12-hour shift finally ended, and I was feeling so hungry! I was craving for some food from the Halal cart (which is basically meat, vegetables, rice, and a lot of special white sauce—it's the fish ball/squid ball equivalent here in NYC). I paid $5 (P260) for that meal. After eating, I quickly headed home via subway (another $2.75 or P143 spent).
My cell phone carrier also charged my credit card that day. It costs $88 (P4,576) per month.
Daily total: $105.85 (P5,504)
Day 2
I have school every Tuesday, which starts at 5 p.m., so I get to wake up later than usual. I woke up at 9 a.m. with a craving for McDo, so I invited my brother to get some breakfast there. I ordered an iced mocha ($3.49 or P181) and hotcakes and sausage ($4.59 or P239) while my brother got his favorite Sausage McMuffin with egg ($4.19 or P218) and a premium hot chocolate ($2.59 or P135).
After breakfast, I came back home to study. It was our finals week, and I wasn't fully prepared for my health assessment exam. I studied for three hours (while watching travel YouTube channels and browsing Amazon) then took a nap for two hours. I woke up at 3 p.m. then quickly headed out and took the subway to school. My school is located in Brooklyn, and the commute took an hour. It also cost $2.75 (P143).
I get there around 4 p.m. and quickly realized that I forgot to eat lunch, so I headed out to buy my favorite ham and cheese sandwich from Honey Baked Ham ($7.07 or P368). I then went to the library to study for another 30 minutes before my exam.
My Filipino classmate suggested to drive to Jollibee for dinner. I bought a two-piece burger steak and peach mango pie for a total of $8.48 (P441).
Daily total: $33.16 (P1,724)
Day 3
I woke up today at 5:30 a.m. but snoozed my alarm twice. I ended up waking up again at 6:00 a.m. I had a quick shower then decided to take an UberPool to work, which set me back $24 (P1,248) that day. I got to work at 7:05 a.m.
After getting an endorsement report from the night shift nurse, I head out to get Dunkin Donuts. I bought a medium iced mocha and a multigrain bagel with cream cheese that amounted to $7.35 (P382). For lunch, I usually get a Thai food lunch special that costs $14.10 (P733). I ordered steamed chicken dumpling, chicken pad thai, and iced matcha green tea with boba.
For dinner, my friends from church were launching a new dinner party in Briarwood-Jamaica in Queens, and I decided to join them for dinner. The theme was Asian food takeout, and I bought some fried chicken for $5 (P260). I took a 50-minute subway ride from Manhattan to Jamaica, Queens, which costs $2.75 (P143). Our dinner party ended around 10 p.m., then my friends drove me home, thankfully.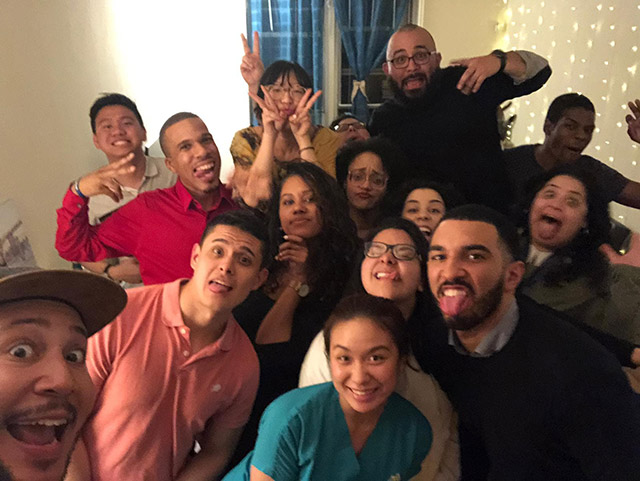 My credit card was also charged today for Netflix and internet connection, which cost $8.99 and $50 (P467 and P2,600), respectively.
Daily total: $112.19 (P5,834)
Day 4
I woke up at 5:30 a.m. today for work, got ready by 6:00 a.m., then headed to the subway, where I paid $2.75 (P143). One of the usual trains I take to work was a little delayed today, so I decided to take a cab from 59th St. Lexington to the hospital. I didn't want to be late to work—no one is ever late at the hospital! So on top of my subway fare, the taxi ride set me back $12 (P624). I got to work on time, thankfully.
For breakfast, I got a medium iced cappuccino from Dunkin Donuts, which costs $5.10 (P265). For lunch, I got Prik King chicken fried rice at $9.75 (P507) from the same Thai restaurant near the hospital.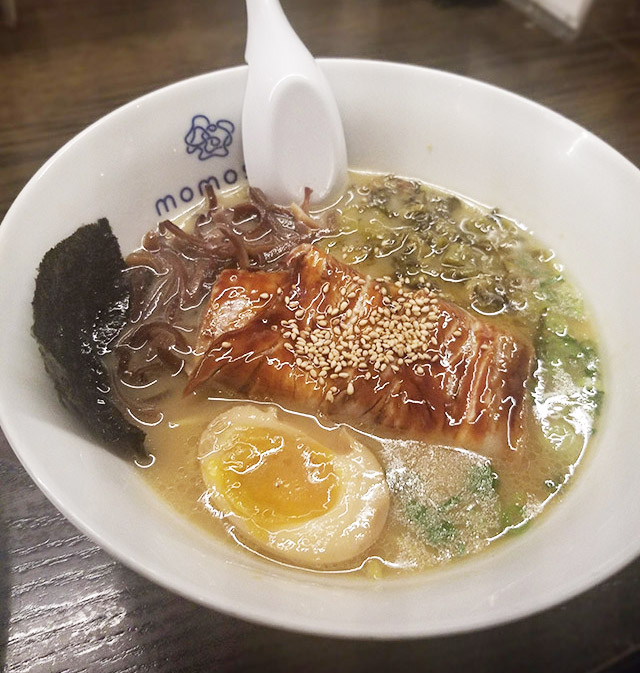 I took the subway to Grand Central Station from work ($2.75 or P143). My brother and my friend wanted to eat ramen for dinner, so we went to Momosan near Grand Central. I treated my brother to dinner, so that cost me $35 (P1,820) for two bowls of Tonkotsu Ramen and two pieces of pork buns (and an 18 percent tip).
Daily total: $67.35 (P3,502)
Day 5
I didn't have work or school that day, so I decided to relax by going to my favorite store of all time—Target! It's only ten minutes away from my place, so I just walked to buy some groceries. I bought my usual haul: eggs, a gallon of milk, frozen broccoli, frozen salmon, frozen shrimp, whole wheat bread, coffee, Cheerios cereal, ham and cheese… and this cute floral romper I found on their women's section. In total, I spent about $69.14 (P3,595).
After that, I went back home and made myself an egg sandwich and a cup of coffee. For lunch, I cooked the salmon I bought with some lemon from our fridge. For dinner, my brother surprisingly brought me a Vietnamese sandwich he got near our place.
I also bought some water shoes from Amazon, which costs $29.98 (P1,559), for my upcoming Costa Rica hiking trip next week.
Daily total: $99.12 (P5,154)
Day 6
My friends wanted to meet up for lunch at a ramen shop called RaiRaiken located in East Village. The 50-minute subway ride cost me $2.75 (P143), one way. I ordered their special Miso Ramen, which cost $16 (P832), including a 15 percent tip.
The weather was nice outside, so our group decided to take a picture. Some of my friends also decided to check out the American Museum of Natural History afterwards. I'm usually not a big fan of museums, but I decided to check it out, too, since I haven't been to this museum before. My friend had a car, so we all drove there together.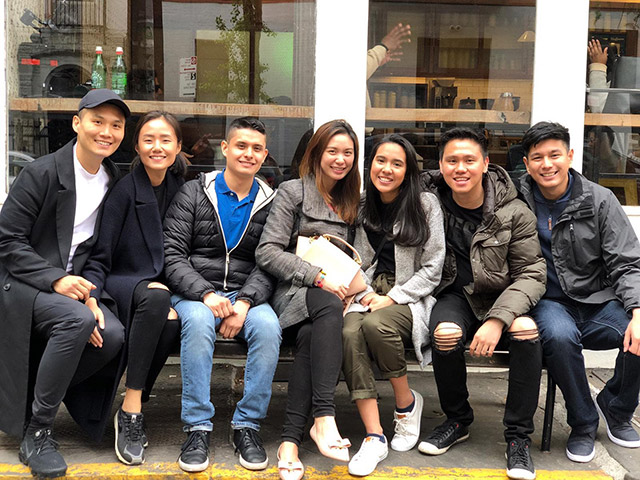 I got a discounted ticket with my student ID and paid $27 (P1,404) for the general admission and special exhibitions. I was amazed by the T-Rex from one of their famous exhibitions there! At some point, I needed to drink some coffee to keep me awake, so I bought a grande iced caffe mocha from Starbucks priced at $5.39 (P280).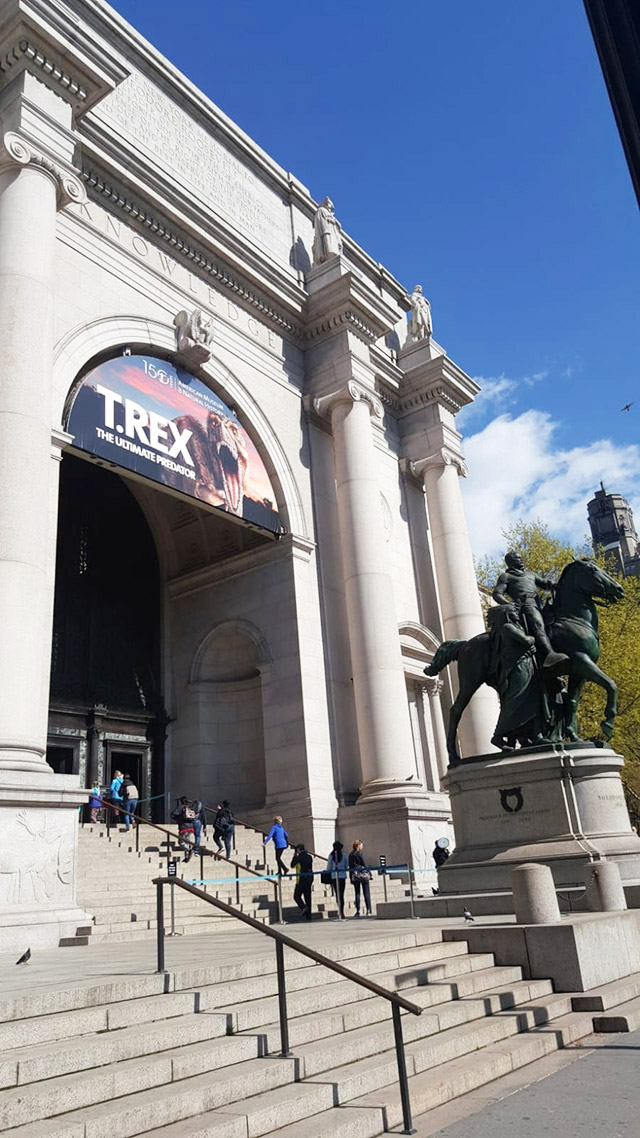 For dinner, we decided to just eat at my friend's house. He was kind enough to cook us some Korean beef bulgogi, which he bought from Costco. It was also Game of Thrones night, so we all ate dinner while watching.
Daily total: $51.14 (P2,659)
Day 7
I woke up today around 9:00 a.m., and my friends picked me up so that we could all go together to church. Yes, my friends are a good influence to me! They usually serve cookies, tea, and coffee for free at church, so I grabbed a coffee before the service started.
My church is called C3 NYC, and I have been going there whenever I'm not working on a Sunday. Believe it or not, I just saw their account on Instagram, and I'm so thankful I found their page because I've met the most wonderful people there!
For lunch, we decided to eat at La Conteta Oeste located in Union Square. I ordered La Conteta Nachos, which cost $14 (P728). My friends and I had a flight later that evening to Costa Rica, so we decided to eat dinner at home, where my friend cooked corned beef and rice. After dinner, we proceeded to LaGuardia airport.
Daily total: $14 (P728)
Weekly total: $482.81 (P25,106)
After taking notes about my expenses this week, I realized just how much I spend on food, particularly iced coffee and eating out. Usually, the bulk of my monthly salary goes to paying my monthly rent and eating out because I rarely cook food at home. I also spend a lot on UberPool rides to work ($21–$24 or P1,092–P1,248 one-way), which is my only option when I wake up late, like after 6:10 a.m. This week, though, I was being responsible since I took the subway on most days.
I also spend a whole lot of money on plane tickets. I make it a point to travel every three or four months. If I know that I will be traveling soon, I would usually work one or two additional overtime shifts on the month before my trip for additional travel fund. I know, it may seem a little overboard, but I make it a point to travel and see the world while I'm still young and while I have all the time in the world, especially since I have no husband or kids yet. I used to save up a lot when I first started my nursing career. But I realized that life is short and that you should enjoy while you're still healthy and earning. These past few years, I make it a point to enjoy my money and not be cheap on myself. I rarely spend on branded items, but I really splurge on travel.
I don't like budgeting, so I make it a point that my earning potential will be higher in the next few years. Like I said, I'm in graduate school to be a nurse practitioner—that's so I can earn more in the future. I also have investments through online accounts like Vanguard and Fidelity. I'm still not sure if I want to stay in NYC as a nurse for good. I definitely think that NYC is best for people who are ambitious and driven. However, in the long run, it's not a good place to settle down. I don't know where I'll be in the next ten years yet, but hopefully wherever it will be, it's somewhere chill and quiet—not like busy New York City.
Follow Phoebe on Instagram. 
Conversion Rate Used: 1 USD = 52 PHP (rounded up average of exchange rates for the last three months according to ofx.com)