Do you ever just close your eyes and dream about being somewhere far, far away? 'Cause hard same. I, sometimes, take it a step further by watching virtual walking tours in South Korea, a place I intended to visit in 2020—but we all know nothing went our way last year. 2021 feels different, though: It's like we're all slowly opening up to the idea of making big plans again. If, for you, that involves pursuing further studies, you'd be surprised to find out there are *several* scholarship programs out there—including one in South Korea. Introducing the Global Korea Scholarship (GKS). GKS is a scholarship program by Korea's National Institute for International Education Development (NIIED). In 2021, the Korean government "aims to invite 1,278 international students from 154 regions who wish to pursue a graduate level degree (master's or doctoral) or research in Korea." 
Global Korea Scholarship 2021: How to apply for master's degree
If you're interested in a master's degree, it'll be a total of three years (one year of Korean language program + two years of degree program). There's a lot of information to comb through, but all the details you need are attached as documents here. Here's the gist, though.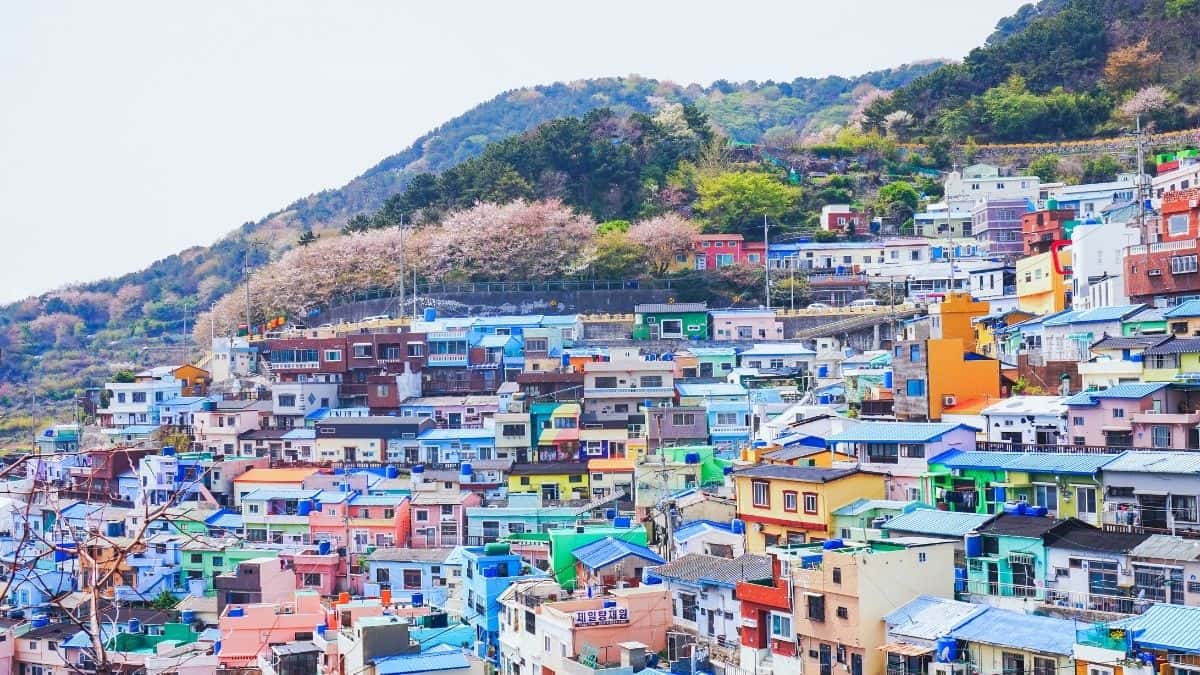 Eligibility
If you're applying for a master's degree:
All applicants and their parents must NOT hold Korean citizenships.
You should be under 40 years old. 
You should hold a bachelor's degree by the date of arrival.
You should have a grade point average (GPA) that's above 80 percent from the last educational institution you attended.
You should be in good health—physically and mentally. Apart from a personal medical assessment that'll accompany your application, you'll need to get a comprehensive medical check-up if you make it to the second round of selections. 
Continue reading below ↓
Recommended Videos
Application
Required documents for applicants pursuing a master's degree:
Application form
Personal statement - You'll be asked to write about your motivations for applying, family, education background, significant experiences you've had, risks you've taken and achievements you've made, persons or events that have had a significant influence on you, club or work experiences, special skills, and more. 
Statement of purpose - Here, you'll state your language study plan (to improve foreign languages required for taking a degree course before and after you go to Korea), goal of your study plan, and future plans after your time in Korea. 
Two letters of recommendation
GKS applicant agreement
Personal medical assessment
Certificate of bachelor's degree or bachelor's diploma (original)
Bachelor's degree transcript (original)
Applicat's proof of citizenship document (original)
Applicant's parent's proof of citizenship document (original)
A reminder that all applicants must submit their requirements in hard copies. 
Tracks
There are two tracks you can take under this scholarship program: the University track and the Embassy track. So what's the difference? According to ABS-CBN News, under the University track, the Philippines has 28 slots and students could study from 64 educational institutions accredited by the program. You may apply to one university, and you'll need to ship all the requirements directly to the school. 
If you choose the Embassy track, where there are 13 slots for Filipinos, you can choose up to three universities for their program and send your application to the Korean Embassy in Manila. 
The important thing to keep in mind is that each institute might have a different set of guidelines, so check with the universities and embassies to make sure you're covered. Some may require a certain level of language proficiency, research experience, and other qualifications. 
Deadlines
Here's the slightly tricky part: The deadlines vary. Just like how every institution has their own set of requirements, they also have their own deadlines. Contact the university or the embassy, depending on the track you've chosen. 
Global Korea Scholarship 2021: Benefits
Below is a list of benefits you can expect:
Airfare - Economy class flight (actual expense)
Settlement allowance - 200,000 KRW (around P8,700)
Monthly allowance - 1,000,000 KRW (around P43,300)
Medical insurance
Language training fee 
Tuition fee- Actual cost
Korean proficiency grants - 100,000 KRW (around P4,300)
Research support fee
Thesis printing fee
Degree completion grants - 100,000 KRW (around P4,300)
For updates and additional information, visit the GKS website and notice board.  
***
What does your zodiac sign say about you? Subscribe to Cosmopolitan Philippines and find out!