Google "web designer" or "developer," and you'll see that almost all the image search results feature a guys in glasses or a vector of a man. Surely, the world doesn't associate tech jobs with women right away. But locally, more and more (well-paid) women are making a mark in the industry and overcoming the stereotypes. We spoke to some women to find out what it's really like to be a web designer and developer in the country.
Mirell Macalinao-Gajitos, 26, has been working as a full-time Java Developer for four years—first at Pointwest Innovations Corporation and now in Vertere Global Solutions Inc. She earns around P50,000 to P70,000 monthly. She's an Electronics Engineer who learned Java through coding subjects back in college and at work training.
What are the best and worst parts of the job?
One of the best parts is the work-life balance I have because it's important for me to still have time for my family and closest friends. Another is that there are opportunities to travel for training, which is a great experience to have. Finally, a personal best part is that my husband and I met at our first job! The worst parts would be having to deal with issues or defects that are reported by the client but you cannot fix right away because it cannot be replicated. It is like looking for something you know is wrong but you do not know where to start!
Do you experience any stigma in male-dominated companies?
I don't think so. Most of my colleagues are men, and I have no issues with them.
What are your some of your biggest achievements?
It always feels good and I consider it a great achievement at work when the team is able to finish an enhancement on time and with only a few bugs to fix—that means you have great teammates! I also appreciated it a lot when my old job gave me the opportunity to travel for work because I felt that I grew a lot with that experience.
Continue reading below ↓
Recommended Videos
Your advice:
Do not hesitate, and be excited about what the industry has to offer. If you are up to the challenge of always having to learn something new, you will definitely enjoy this path!
Ghie Gamboa, 27, has been working as a full-time Design Specialist at Adspark for three years. She's been in the industry for six years already after graduating with a Multimedia Arts major. She earns around P30,000 to P45,000 monthly and works as a freelance web designer for various websites.
What are the best and worst parts of the job?
One of the best parts of the job is you can see your works published in digital and/or print. Also, you can be creative and be able share your ideas to help clients with their brands. The worst part is when your mind can't be creative enough. People say that artists are moody and somehow, it's true. There are really times that you don't know where to get inspiration, and you will get frustrated that your design is not what you expected to be. When coding websites, there are times that your codes are not working and you don't know how to solve it.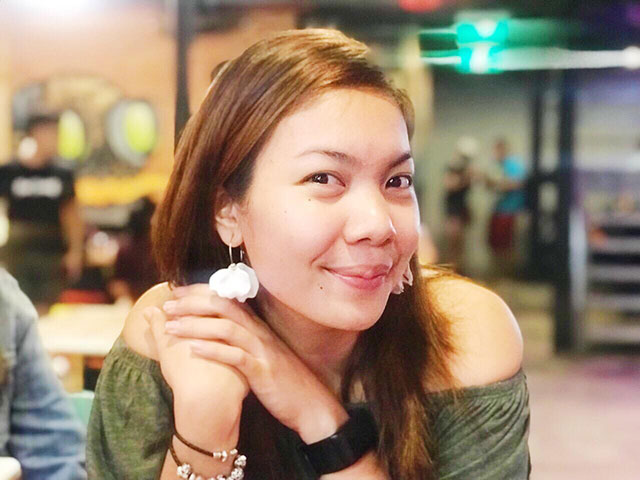 Do you experience any stigma in male-dominated companies?
Not at all. At my previous job, I worked with developers and all of them were men.
What are your some of your biggest achievements?
I always feel proud every time my works are published, especially when I develop a website and I see it's working! I used to be a developer and I can't believe that part of my brain can still understand the codes!
Your advice:
To all those artists and developers, continue your passion and keep learning! My dream was to be in the advertising industry, but I wasn't confident enough to compete with other designers when I know that they are better than me. When I started working, that's the time I really learned how this industry works—from [thinking of] big ideas to creating designs and developing websites. It's a love-hate relationship, but if you set your goals and everything is clear on what do you want to achieve, then it's all worth it! And most especially, surround yourself to people who would motivate you and bring out the best in you!
Kaye Syjueco, 29, works as a lead user interface (UI) designer for three years at Affiliate World Conferences and earns P110,000 monthly. She started as a merchandiser but switched careers and got hired as a designer for a beauty brand, where she got the chance to attend workshops on web design.
What are the best and worst parts of the job?
Being part of a growing company, there's always room for improvement and growth in design. I get to face new challenges every day, so I am never at a standstill. I am surrounded by brilliant people who help me improve how I design products and push me to go out of my comfort zone. Funnily enough, I get to travel frequently for work, too, even if I initially thought that being a designer was mostly a desk job. The worst parts? Getting to deal with different decision makers who are not always on the same page. There will always be "clients from hell" stories for designers.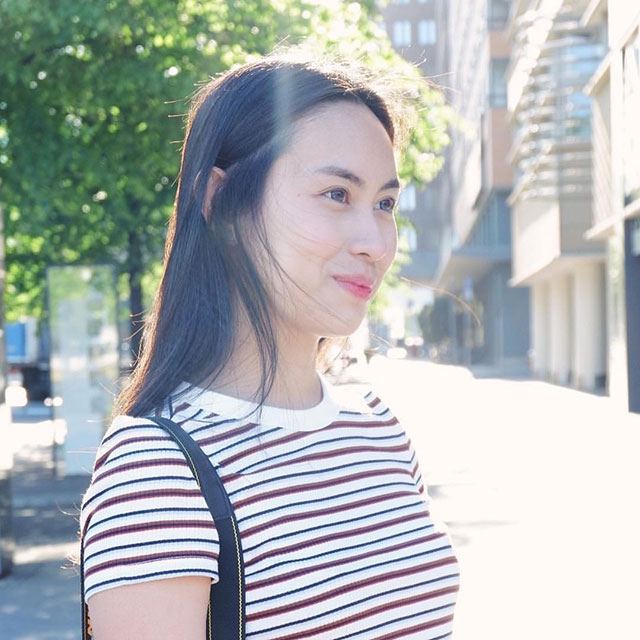 Do you experience any stigma in male-dominated companies?
Yes, definitely. As a female designer, there's always an impression that everything you do will be too "soft" or "too feminine." In some cases, there's a lack of voice in the decision-making process. So in my experience, I always have to speak up and work a little bit harder to break this perception.
What are your some of your biggest achievements?
One of my biggest achievements is being able to help create the Affiliate World Conferences brand from the ground up. In just three short years, we've grown from a small conference to a world-class event with attendees all over the world including Google and Facebook [representatives]. I'm really proud to have been part of the growth and success.
Your advice:
If you love design, just go do it, and don't let anything hold you back. Just start creating. Everything I've learned about web design was mostly self-taught. Stay curious and always keep learning, especially in this industry where the landscape is always changing and always evolving. You have to keep up the pace. If you can, go find a mentor or someone you can shadow, and go to workshops as much as you can. There's nothing quite like learning from experience and real-life challenges. You'd be surprised at how much you can learn from these experiences.
Sophia Lucero, 32, has been working as an independent designer and front-end developer for more than 10 years after majoring in Computer Science. As an independent consultant, her income varies but it's a minimum of USD1,000 if it's on a per-project basis. She co-founded the Philippine Web Designers Organization and has been organizing the Form Function & Class conference for 10 years now.
What are the best and worst parts of the job?
I love being able to work with words, design, and code. I'm fortunate to have the flexibility of managing my time and deciding where I can work, too. Best of all, I love what the web stands for [and] how empowering the web could be. From knowledge shared freely online, you could learn to create for your favorite things and have your own platform for expressing yourself. Anyone in the world can do that because of websites, and anyone can be part of these global communities. I love how it implicitly encourages you to join the fun and create something of your own. The worst parts are when clients haggle for lower prices, and companies require so much paperwork, you can never expect to get paid on time. Plus, there's government red tape: a business permit expects you to have a location that is inspected by electrical and fire departments, even if you don't really have a real office, because that's what government forms require. So there's a trade-off to being independent, which is also taking care issues that don't relate to your job.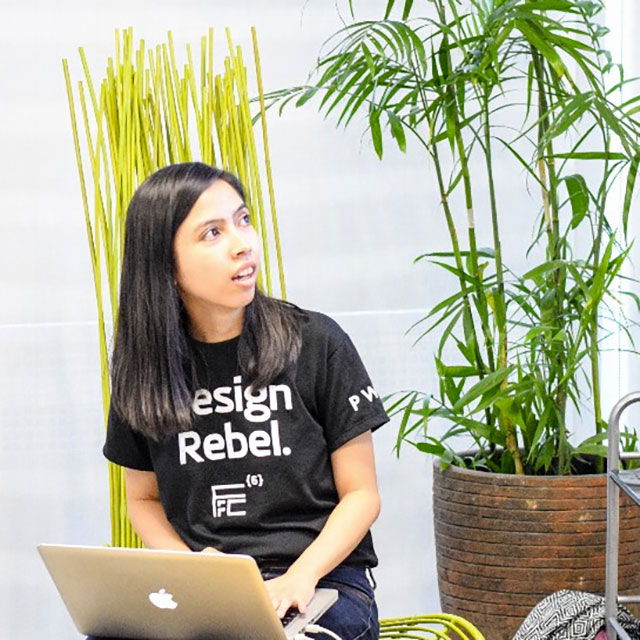 Do you experience any stigma in male-dominated companies?
In my job, I'm lucky to have worked with professional colleagues, so no direct incidents have happened. In the communities, however, I've noticed several things that reflect sexist values and a not-so-welcoming atmosphere for women—whether it's off-hand remarks, questionable practices or behavior, or even gender-skewed speaker line-ups. There's even some stereotyping that management, communication, planning, or even design and front-end are "women's work." Often, it's not something that they're aware of doing, or we have to "just let it go" because it's "not a big deal," so it's an important challenge to work towards the right direction. Thankfully, we're more aware now, we do more initiatives for inclusion, diversity, and safety, and we have an awesome number of women leading or taking charge in various tech communities.
What are your some of your biggest achievements?
In 2008, I put out a post on social media, "we need a web design conference." After 100+ replies, an initial meet-up, and a Basecamp group—we came together and started plans for what would be Form Function & Class, the first web design conference in Asia, and formed what became the Philippine Web Designers Organization. We held the 9th FFC last August and PWDO turns 10 this 2018.[*] Again, it's a testament to how the Web brings people together—not just us in the community, but even speakers and attendees from the wherever they are in the world—and gives you the resources to accomplish awesome things. And in this case, we created something that's also given back to the community, developed people's careers, and pushed the industry forward.
Your advice:
Designer Jessica Hische's words really resonate with me: "The work you do while you procrastinate is probably the work you should be doing for the rest of your life." You shouldn't *only* be passionate when it comes to career because you need to learn how to keep doing the job even when don't want to do it. Developing a can-do attitude that nurtured from passion is important.
Kit Valmadrid, 27, is the Community Manager of the Philippine Web Designers Organization (PWDO). She also works as a Change and Training Management Expert for Business Applications at Globe Telecom. Her income also "varies depending on the customer's requirements, duration, and complexity of the project," but some of the websites she helped build were priced roughly around P40,000 to P50,000.
What are the best and worst parts of the job?
The best parts of being with PWDO are organizing events, meeting new people, sharing ideas, and learning from one another. It is not all the time you meet like-minded people who eventually become your friends. By joining this community, it opened a lot of possibilities, opportunities, and venues in our field whether it is in or out the country. For client-facing engagements, the worst parts are when they haggle with the price of the project all the time.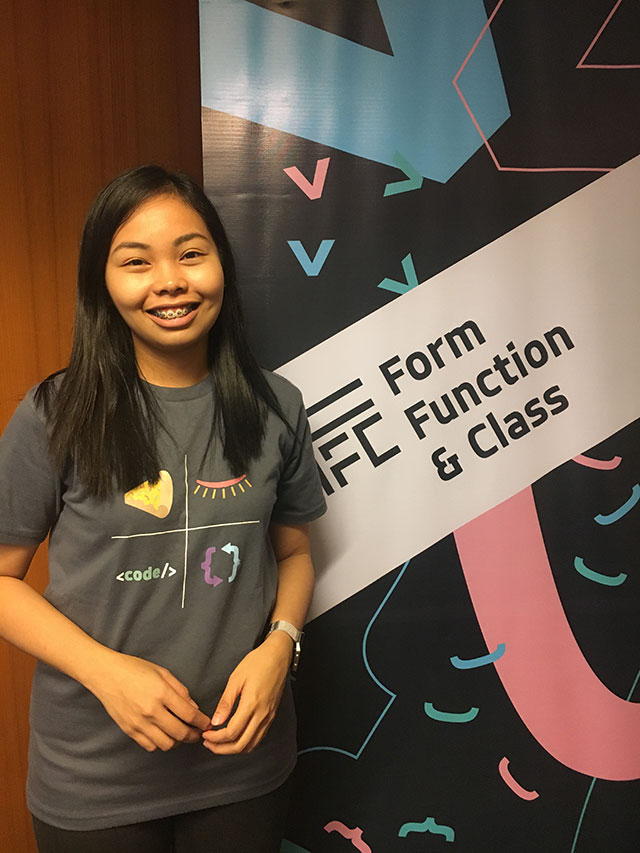 Do you experience any stigma in male-dominated companies?
Yes. In the world of IT, I guess there are really more male designers and developers than women. However, in the communities I am exposed to, women can speak up and stand on their own. I can see a lot of women organizers, co-founders, leaders, and achievers who are running and being with organization like ours. It is hard to overcome a stigma like this, but I think more about performing the job I'm supposed to do, stepping up, and taking responsibilities rather than dwelling on the negativity.
What are your some of your biggest achievements?
I feel proudest to be part of PWDO given that I started with the org as a member, got curious how the community works, and then became the Community Manager. Since then, I am one of co-organizers of the Form Function & Class and, now, the co-conference chair. I also contributed in building sites like http://phtechcommunity.org and http://welcometo.pwdo.org.
Your advice:
As one of our FFC shirt says, "Never stop learning." There will always be new experiences once you get involved and connected with like-minded people in the industry. From there, it will not hinder you from exploring and it will make you a better person.
Debbie Wong, 26, is the Chief Inspiration Officer and owner of My Bridesmade (launched last February 14, 2018). She designed the website and gives herself an allowance of P20,000 a month for herself while keeping the rest of the profit as part of the revolving fund for the business. She also earns a net income of P50,000 to P100,000 for copywriting projects.
What are the best and worst parts of the job?
I get to be part of someone's special day. Whether it's a product launch, a wedding or anniversary, My Bridesmade is built upon the values of celebrating milestones and expressing appreciation to your loved ones through gifts. I also love the fact that I get to merge two industries in my business. Both the tech industry and wedding industry are fun communities to be a part of because the people I interact with are some of the most passionate individuals I've met. They're very serious in taking their craft to the next level so I feel inspired to do the same. But it's mentally, financially, and emotionally draining, too. Time is also limited so your social life might have to take a backseat especially during the early stages of your start-up.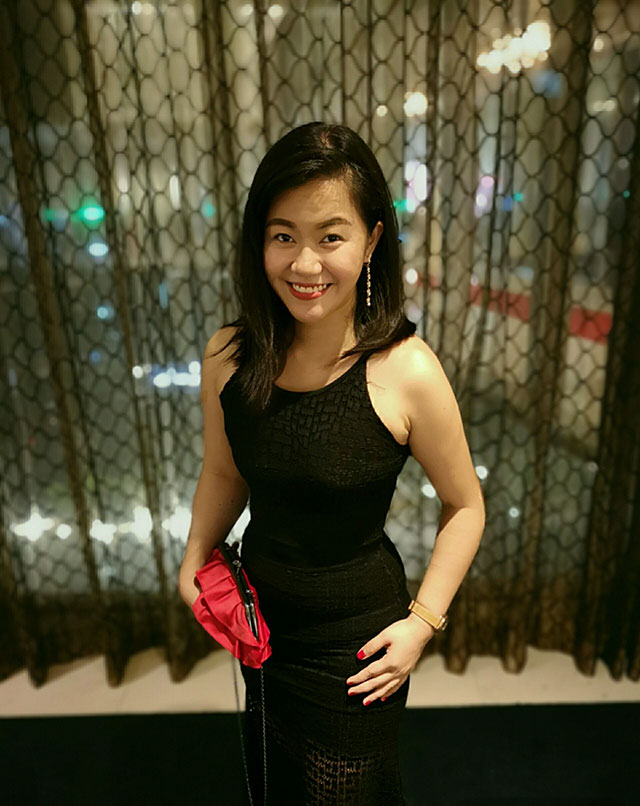 Do you experience any stigma in male-dominated companies?
While I understand that some females face the challenges of feeling incompetent and a lack of a voice in their workplaces, I think it all depends on how women carry themselves in the company. I actually find it an advantage to stand out in a male-dominated community, especially here in the Philippines.
What are your some of your biggest achievements?
We recently launched our bachelorette collection. My Bridesmade also took part in the recent E! Bloggers Ball last September 23, 2018. At the moment, we're currently preparing for our Christmas gift box collection, just in time for the holiday season!
Your advice:
Your course or degree does not define you. Don't put a lot of focus on hitting the best grade but aim to build a network as early as you can. This means joining organizations that interests you, building friendships, staying connected with your schoolmates, and making a lasting impression to your mentors. Continue doing this even if you're working at the wrong industry and still finding your way. The moment you decide to join the tech community or delve into an exciting business venture, succeeding will not only take passion and hard work. It requires support from family, friends, and former colleagues who could open the doors to meet the right set of people. This is something your competitors can never take away from you. Also, faith in your business idea becomes your only validation. It's the one thing that no one can seize from you which inspires you to endure the isolation, the sleepless nights, not having enough money at the bank, the pressure of having to make it work, the frustration of seeing your friends enjoy a social life while you're stuck at home planning, working on orders, saving and not being able to afford the same things you used to.
Follow Ginyn on Instagram.