Everybody knows that preparing your lunch at home (baon) is the secret to saving money and controling your food intake. What we really lack are the discipline and patience to do it. But for all the tamad girls out there who need a little push, here are five baon ideas we got from Eat Clean Love by Rachel Alejandro and Chef Barni Alejandro-Rennebeck: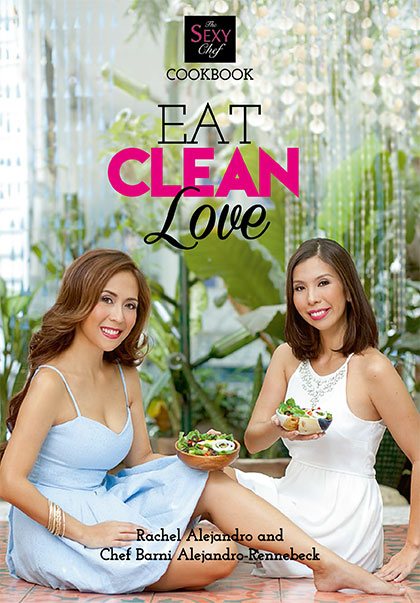 ***
Mashed Avocado Toast with Feta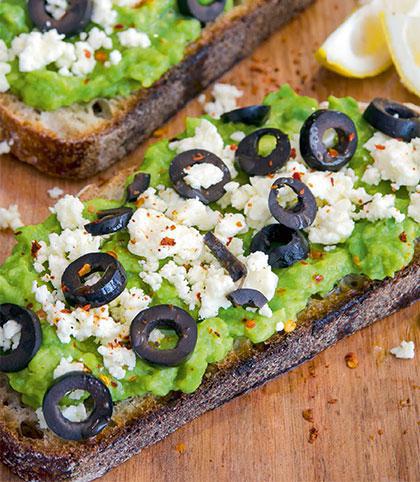 Continue reading below ↓
Recommended Videos
Ingredients: 
1 avocado 
1 tablespoon lemon juice 
¼ teaspoon salt 
2 slices whole-wheat bread, toasted 
½ cup feta cheese, crumbled 
2 tablespoons black olives, sliced   
pinch of red pepper flakes (optional) olive oil, for drizzling
Procedure: 
1. Slice the avocado in half and remove the pit. Scoop out the flesh with a spoon and place in a bowl. Mash the avocado with lemon juice and salt.
2. Spread the mashed avocado on bread slices. Top with feta cheese, black olives, and red pepper flakes if desired, then drizzle with a bit of olive oil.
***
Breakfast Burrito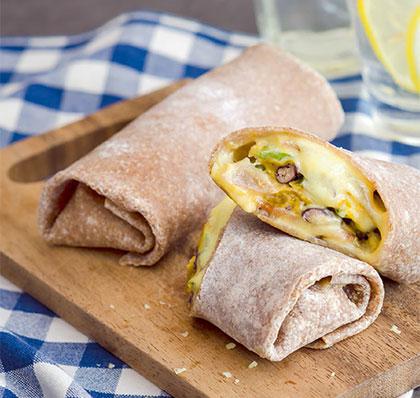 Ingredients: 
2 teaspoons refined coconut oil, divided 
1 piece Canadian bacon, trimmed of all visible fat 
1/2 teaspoon garlic, chopped 
2 tablespoons onion, chopped 
1 tablespoon celery, sliced 
2 tablespoons green bell pepper, chopped 
1/2 tablespoon soy sauce pinch of pepper 
2 tablespoons canned kidney beans, rinsed 
2 eggs, beaten 1 (10-inch) whole-wheat tortilla 
2 tablespoons grated reduced fat cheese
Procedure: 
1. In a nonstick skillet, heat 1 teaspoon oil over medium heat. Pan-fry bacon on both sides until browned. Remove from pan and set aside.
2. In the same pan, add remaining oil. Sauté garlic, onion, celery, and green bell pepper until tender. Add soy sauce, pepper, and kidney beans.
3. Add eggs and scramble until cooked through.
4. Place the bacon and egg filling onto the center of a warmed tortilla. Top with cheese. Tuck in the sides and roll.
***
Tuna Malunggay Pesto Pandesal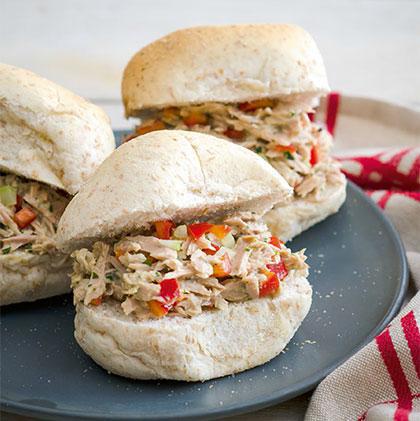 Ingredients: 
2/3 cup malunggay leaves 
2 teaspoons garlic, chopped 
1/3 cup olive oil 2 (180-gram) cans tuna in brine, drained 
1/4 cup reduced fat mayonnaise 
1/2 cup red bell pepper, chopped 
1/4 teaspoon salt 
1/8 teaspoon black pepper 
6 whole-wheat pandesal, halved and toasted 
lettuce leaves (optional)
Procedure: 
1. To make the malunggay pesto sauce: In a blender, purée malunggay leaves, garlic, and olive oil until smooth. Set aside.
2. In a large bowl, combine tuna, mayonnaise, red bell pepper, malunggay pesto sauce, salt, and pepper. Mix well.
3. Spread the tuna filling on each pandesal half and top with lettuce leaves if desired.
***
Ubod Rice with Tinapa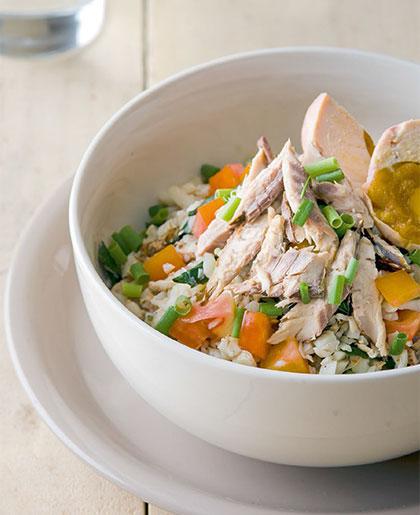 Ingredients: 
1 kilo heart of palm (ubod) 
2 tablespoons refined coconut oil 
1 tablespoon garlic, chopped 
2 cups kang kong leaves, thinly sliced 
1 cup tinapa flakes
1 cup tomatoes, chopped 
1 teaspoon salt 
1/4 teaspoon black pepper 
2 red eggs, peeled and quartered 
2 tablespoons spring onions, chopped
Procedure: 
1. Chop ubod or pulse in a food processor until it is the size of rice grains.
2. Blanch ubod for 1 minute in boiling water and drain in a strainer.
3. Wrap ubod in a clean kitchen towel and wring out all the excess water.
4. In a nonstick skillet, heat oil over medium heat. Sauté garlic until fragrant.  
5. Add kang kong leaves, tinapa flakes, and ubod. Sauté for 2 minutes. Turn off heat.
6. Stir in tomatoes, salt, and pepper; mix well. Garnish with sliced red eggs and spring onions.
***
Clubhouse Eggwich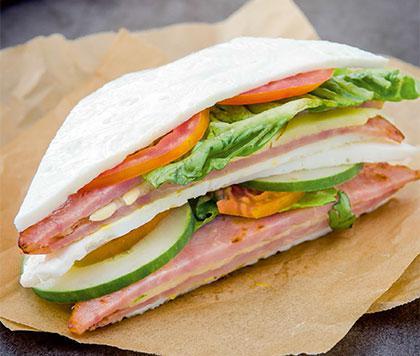 Ingredients:
egg whites from 6 large eggs, divided 
2 teaspoons refined coconut oil, divided 
2 slices square shaped turkey ham or ham 
2 teaspoons reduced fat mayonnaise 
1 teaspoon Dijon mustard 
1 reduced fat cheese single 
4 thinly sliced cucumber rounds 
2 romaine lettuce leaves 
4 thinly sliced tomatoes
Procedure: 
1. In a bowl, beat egg whites from 3 eggs. In a nonstick skillet, heat 1 teaspoon oil over low heat. Add the egg whites and swirl to cover the bottom of the pan. Once the egg sets, flip and cook the other side for about 30 seconds. Repeat the procedure with the remaining egg whites to create another omelet.
2. Slice both omelets into the same size and shape as turkey ham.
3. Mix mayonnaise with Dijon mustard. Spread half of the  mixture evenly on 1 omelet. Top with ham, cheese, cucumbers, and 1 lettuce leaf.  
4. Create a second stack by placing another slice of ham and top with remaining lettuce leaf and tomatoes.  
5. Spread remaining mustard mixture on the second omelet and place on top of the stack. Slice the "eggwich" diagonally.
Eat Clean Love is available in bookstores and on Amazon Kindle for only P295.