Long lines, strict checkpoints, sold out goods, and empty malls. Welcome to the life of the quarantine tribute.
When the pandemic struck, the government only allowed one person to go out to get essential goods like food and medicine. Being the first-born of the fam, I volunteered to be a tribute. During the first week of enhanced community quarantine, I had a sense of panic: 1) I'm going to face the world where a virus is on the loose. 2) My whole family is going to depend on me—A LOT. Me, whose only experience in groceries is to buy snacks and maybe just follow what my mom wrote on the list. If in case I missed some items, I could always depend on my mom to buy the rest.
I'm all on my own now, but I know that I'm not alone experiencing this. I find it great that there's a Facebook support group for "tributes" like myself. Read on to find out the lessons I've learned during my grocery trips to different supermarkets.
SM Hypermarket
My fam's go-to supermarket is SM Hypermarket because it's huge and it carries most of the items we love. It's also nearby—maybe a 10-minute drive from home. On the first weekend of quarantine, I was shookt because I was in line for an hour to get inside the supermarket. Most of the shelves were out of stock—those which contained the items I would normally buy. The queue to the cashier was another story. It took me an hour and a half to pay for my groceries. Apart from the stressful experience, seeing the empty mall made me feel uneasy—like I was in a post-apocalyptic film. I cried when I got home.
Continue reading below ↓
Recommended Videos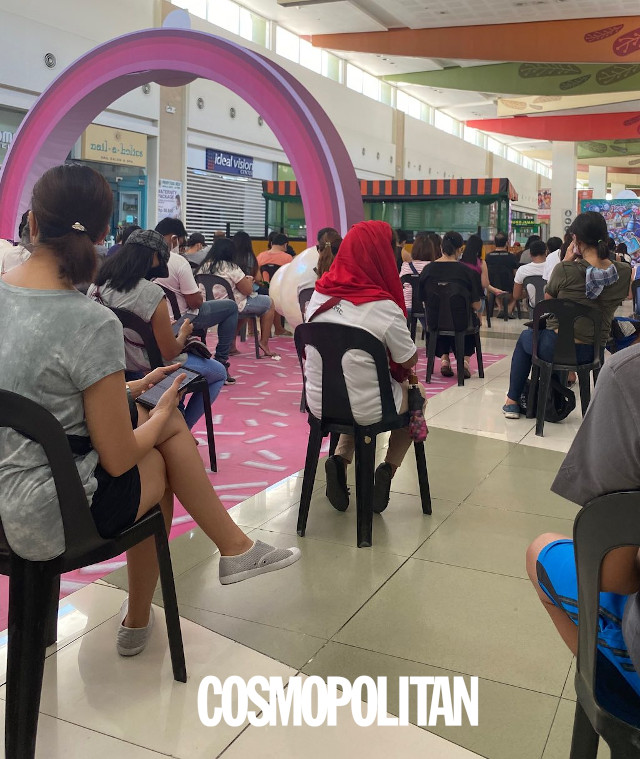 On my second trip to the same grocery, the experience was better. The lines getting in the supermarket and paying the cashier were still long, but the shelves weren't empty: I got to buy Yakult, loaf bread, and other frozen goods. I also learned how to buy fresh produce: My mom wrote on my codigo the signs to look for if a vegetable or fruit was good stock. You learn something new every day. ;)
Robinsons Supermarket
Since the past two trips drained the hell out of me, I decided to shop in my fam's second-favorite grocery: Robinsons Supermarket. It is farther than SM and has a smaller floor area, aka some of the items we love may not be available here.
I still fell in line to get in but I was pleasantly surprised that I only had to wait 20 minutes! I guess since it was a smaller grocery, people finished faster. I was done with all my shopping in an hour—like it was a regular day.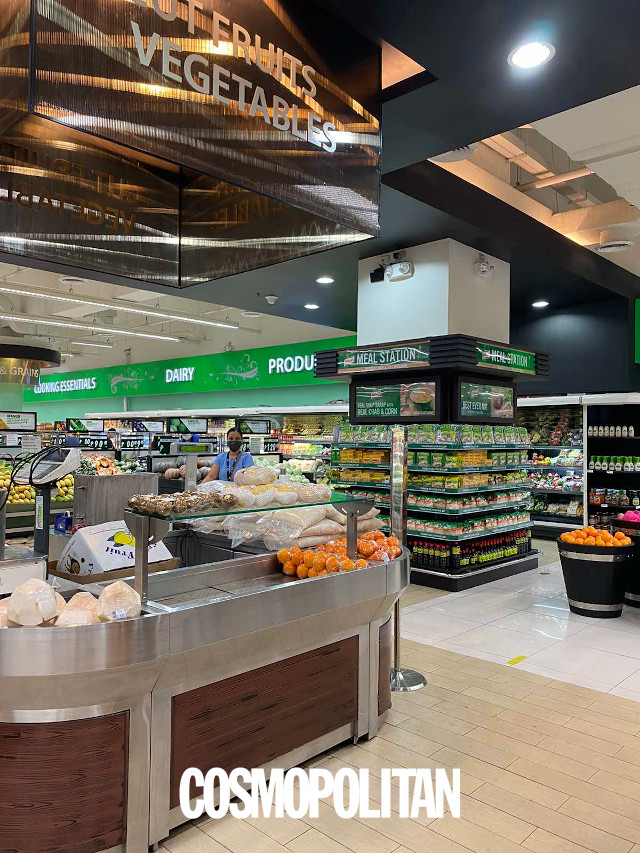 All Day Supermarket
Midweek, I had to do a quick emergency trip to the grocery because we realized we ran out of a certain ingredient. I'm working from home, so I can't just waste my time lining up. I went to All Day Supermarket because it was nearer than Robinsons. I heard from friends that this particular spot almost never has long queues even on weekends. It was true! BTW, the disinfectant shelves were well stocked—I saw alcohol and house cleaning products being sold in gallons. The only downside: They never have Yakult, LOL!
Anyway, here's a summary of the random things I've learned:
Buying two small cabbages is better than buying one big one. Smaller sprouts have softer, more edible leaves.
Always follow what's on your list so you can stick to your budget, but it's okay allow yourself a certain amount for your luho: chips, chocolates, cookies, and ice cream. During times like this, you need comfort food.
Robinsons always has a full stock of Yakult, and they have cool Korean mart finds. 

FINALLY! Yakult! Courtesy of Ira Nopuente

All Day has a great imported goods section—from American to hard-to-find Japanese snacks.
SM has got all the supplies a home chef of newbie baker needs—from flour to baker's yeast!
I learned this from our Lifestyle Editor, Ysa Singson: The Purefood's Chicken Breast Nuggets will remind you of Mcdonald's Chicken Nuggets.

The best chicken nuggets ever! Courtesy of Ira Nopuente

Condensed milk will help you create fast desserts. My siblings add it to anything: Bananas, iced coffee, pancakes, and bread pudding. 

Bread pudding topped with condensed milk and grated cheese. Courtesy of Ira Nopuente

There are so many ways to cook with Spam. Call me #shef.
If Spam is sold out, Prem is a good alternative. Thank you, Quarantine Tributes Facebook group!

Prem is a good Spam alternative. Courtesy of Ira Nopuente

Instant pancit canton deserves its own food group. I now understand why DTI needs to regulate its purchase.
Gochujang and kimchi are considered staples because my family is addicted to Korean dishes. I also saw a lot of people in FB groups posting Korean dishes they made.
If you ask me about frozen meat, I'm still on the learning curve. I am only familiar with porkchop, liempo, and ground pork. But, I consider myself an expert in chicken parts, LOL!
I just discovered that I am capable of carrying 10 kilograms of rice on my own.
This Betadine Cleanser promises to help kill different kinds of coronaviruses, and is used in hospitals. I wash my hands with this as soon as I get home.

Best purchase ever. Courtesy of Ira Nopuente

Disinfecting wipes make cleaning the groceries so much easier.
Do you have a grocery or tribute story? Tell us in the comments!
Follow Ira on Instagram.
***
We are officially on Viber! Be part of the Cosmo Viber Community by clicking here!