Everyone and their mothers are talking about Maxi Mango, and we wanted to find out why! ICYDK, Maxi Mango originated from Davao, and it was such a huge hit that they wanted to try their luck in Manila. After a few pop-ups around the metro, they decided to stay for good, opening two branches in one week: MOA and Robinsons Galleria.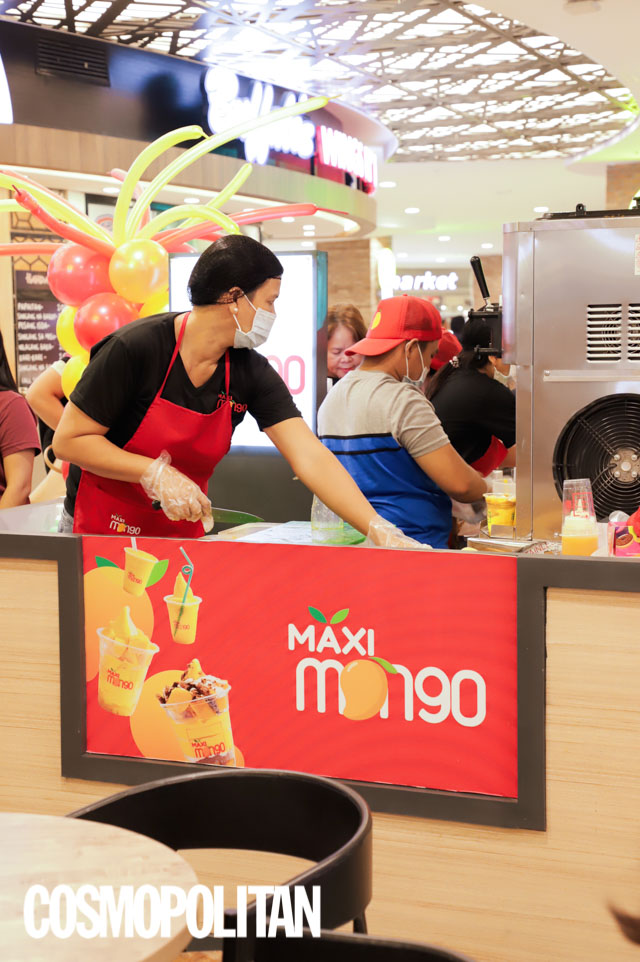 ADVERTISMENT - CONTINUE READING BELOW ↓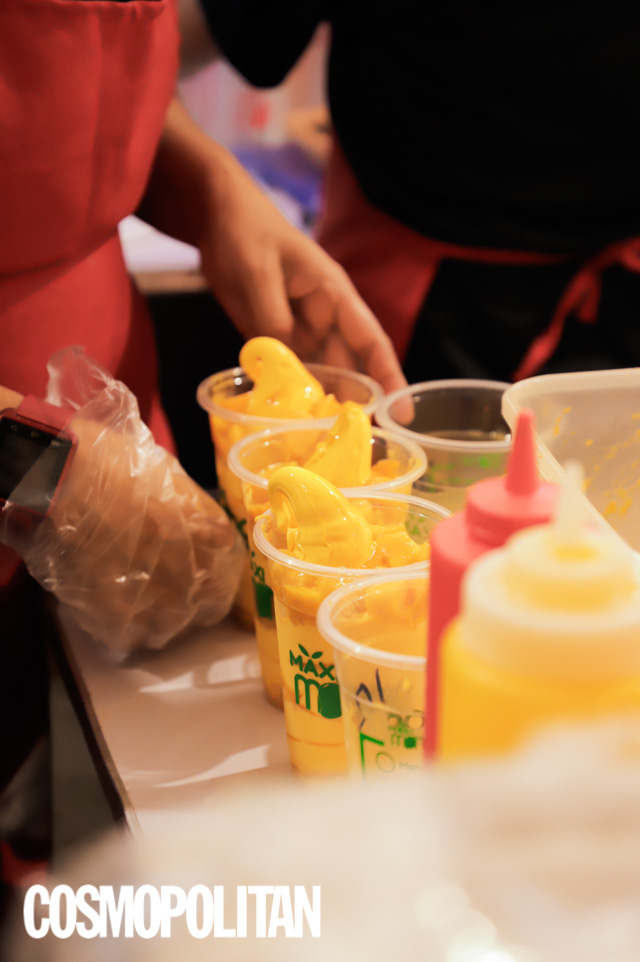 We dropped by the Maxi Mango in Galleria to try it (*cue beauty shots*):
Maxi Mango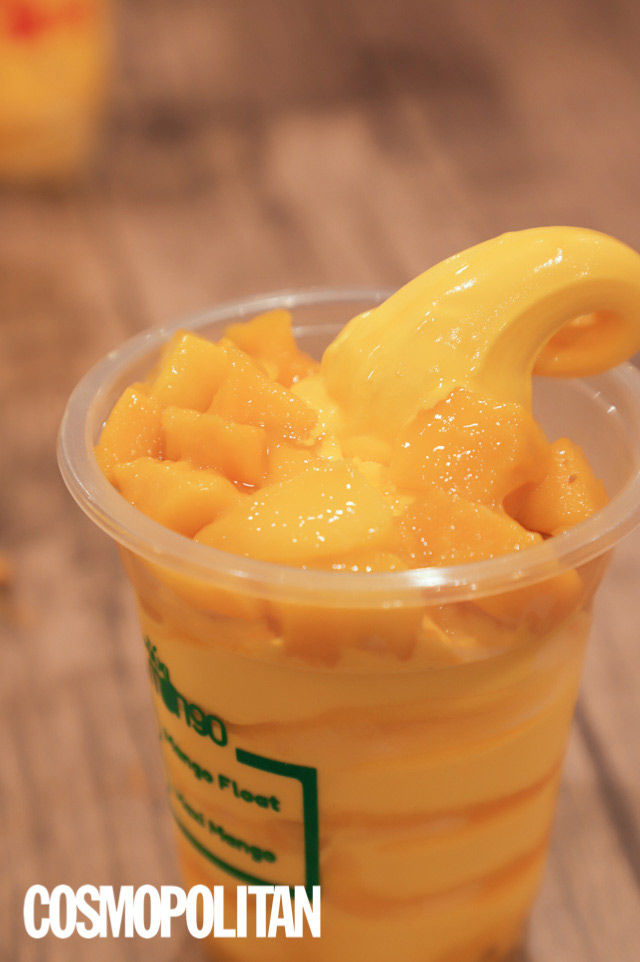 Mango Float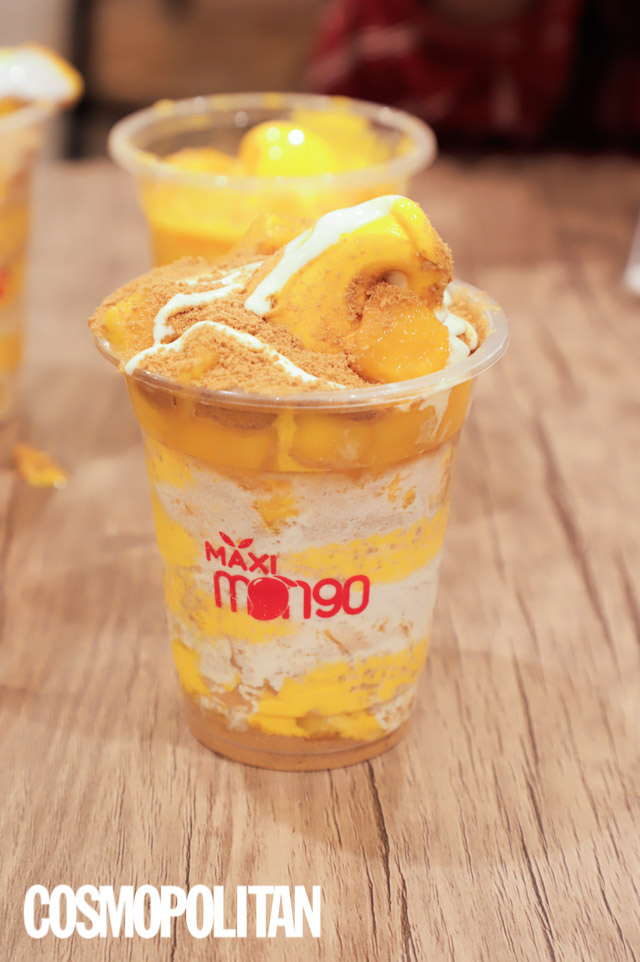 An Honest Review Of Maxi Mango:

Ysa: I love mangoes. I love it for its natural sweetness, but also because it reminds me of both my lolas. Growing up, they always made sure to stock up on mangoes whenever I was around. So when I heard about the ~*hype*~ around Maxi Mango, it was a no brainer: We had to review it. Two things you have to know about me: 1) I'm not the biggest fan of cold desserts and 2) I don't like lining up for anything. 
ADVERTISMENT - CONTINUE READING BELOW ↓
We tried the Maxi Mango (the "original") and the Mango Float. The first thing I noticed was they didn't scrimp on the mangoes! There were huge, visible chunks of ripe mango from top to bottom, and if there's anything your bish likes, it's all things extra. Personally, I preferred the float over the original, only because I love graham crackers, and I like it when my desserts have different textures. My overall experience was pleasant; Maxi Mango's desserts are refreshing, and I'm excited for them to expand their menu. Not sure I'd stand in line, though...maybe I'll just make pabili whenever someone's willing to brave the queue, LOL. 
Ira: I was so excited to try their Mango Float. I always pass by their pop-up in Glorietta after work, but I never bought one because of the long queue. I attempted to get one for myself at an earlier time—2 p.m.—and the line was still insane.
ADVERTISMENT - CONTINUE READING BELOW ↓
Anyway, the Robinsons Galleria queue at 11:30 a.m. was bearable (it was a new branch). I finally got to try both of their ~best-selling~ products: Maxi Mango and Mango Float. The soft serve tasted like a bunch of mangoes were magically made to fit each cup. It didn't have the fake mango flavor taste because real Davao mangoes were used. Also, I was never a fan of mango ice cream, but this one is a game-changer. The mango chunks had the right ripeness, sweetness, and AMOUNT. Between the two flavors, I prefer the Mango Float variant because the ground graham crackers provided the crunch that breaks the creaminess and soft texture of the ice cream and the fruit.
If you ask me if I would be willing to line up to try this again, I think I would, but only if I have friends with me. I know I would get bored and impatient of waiting for my turn. I hope they open more branches in the South soon!
ADVERTISMENT - CONTINUE READING BELOW ↓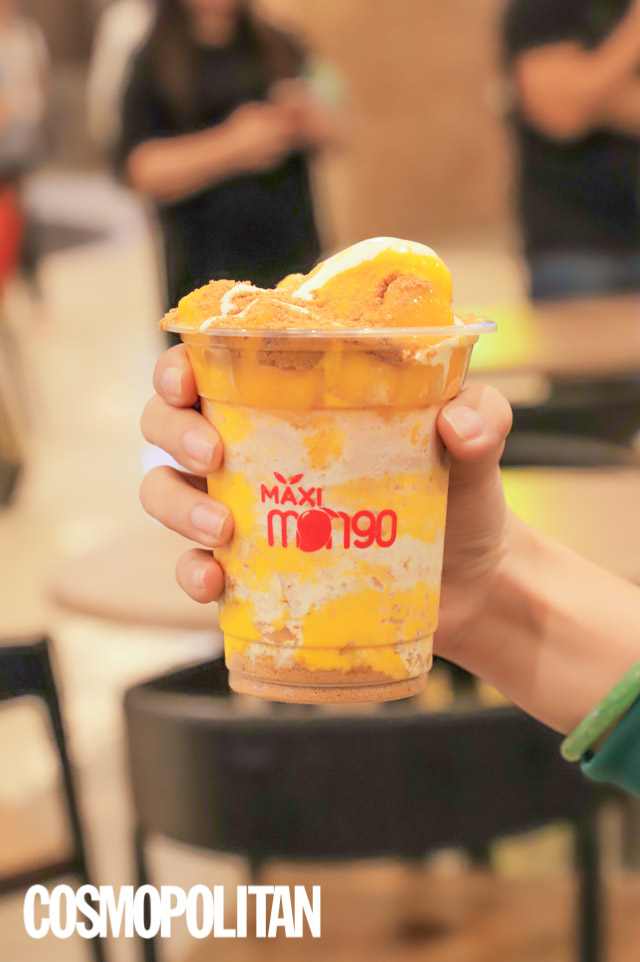 Mixi: I was used to mango ice creams tasting mediocre because of mangoes not being ripe enough, so I didn't expect too much. When I finally had one from Maxi Mango, I was surprised by how good it was! The chunks of mango were just the right kind of ripe. I had the privilege to try both Mango Float and Maxi Mango, but I liked the Maxi Mango (their basic mango + ice cream offering) more. When I had the second cup, I was surprised that the amount of mangoes was consistent—the serving was pretty generous, so I really feel like it's super worth the price.
ADVERTISMENT - CONTINUE READING BELOW ↓