I don't know about you, but whenever I get sushi takeout, I get way too excited. I usually rip the tape that keeps the plastic cover on, scrape off the blob of wasabi off the tray, and pick out the fake plastic grass in between my sushi.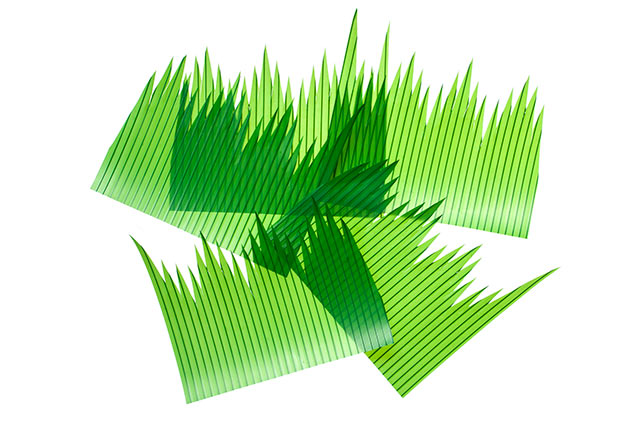 And until today, I thought it was purely for decoration.
As it turns out, it serves a bigger purpose—one that most people don't know of; that green, plastic thing represents an old Japanese tradition. Chef Masa Sasaki of Sasaki Restaurant told The New York Times, "[It comes from] haran. ha is leaf, ran is orchid or lily. People used to use these leaves in bento boxes to prevent food smell from transferring, like from fish to rice."
Continue reading below ↓
Recommended Videos
These days, Japanese chefs use baran or bamboo leaves because it can slow down bacteria growth. The article also defined the art of intricately cutting bamboo leaves for sushi as kumasasa. In the U.S. and some places in Japan, they've replaced the leaves with plastic because it's cheaper and still gets the job done. 
Follow Ysa on Instagram.