For some reason, souffle pancakes are having a moment right now. We're sure you've seen several articles featuring edible pillows all over social (shameless plug of our roundup right here). One in particular is getting a lot of attention, especially from people in the North: Puffy's Souffle Pancake Cafe. Hailing all the way from Taiwan, Puffy's a branch at SM The Block, and in any given moment, there is *always* a line. 
We went there on a Wednesday, thinking we'd avoid the line 'cause you know, people must be at work, right? Wrong. Titas from all over Manila beat us there, even when we arrived shortly after the mall opened. We got our order in 25 minutes, which isn't bad considering we waited two hours for milk tea before. But we anticipate longer lines during peak hours. 
We ordered the souffle pancakes in three flavors: Original, Creme Brulee, and Milk Tea—priced at P140 each. Considering each order came with two giant pieces, this experiment was off to a good start. 
Our Honest Reviews Of Puffy's Souffle Pancake Cafe:

Original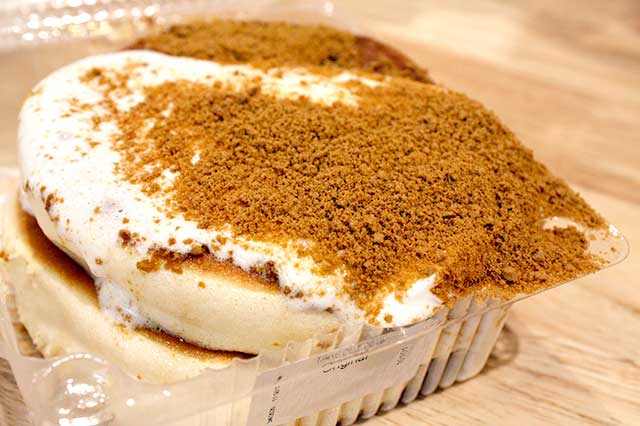 Continue reading below ↓
Recommended Videos
"Pancakes are not my thing. Actually, soft food, in general, has to taste other worldly for me to sing it praises. I look for texture and crunch, which is probably why I lean more towards waffles than pancakes. But I gotta say: I really enjoyed Puffy's Original souffle pancakes. It reminds me of an elevated chiffon cake. I appreciated its simplicity, like it wasn't trying too hard to impress anybody." - Ysa
"

Sad to say, this was my least favorite out of the three. It was good, but I lowkey expected it to be the best-seller. I was under the impression that since it's the Original, it's classic and therefore would stand out above the rest. I found the pancake a bit dry. 

It did not leave my taste buds wanting more." - Lou
"I love pancakes—I consider them a food group. Anyway, it was first time to try souffle pancakes, so I was def excited about how they would taste like. The Original reminded me of a sponge cake, and I was disappointed that it wasn't that ~airy~. The flavor was just okay." - Ira
Creme Brulee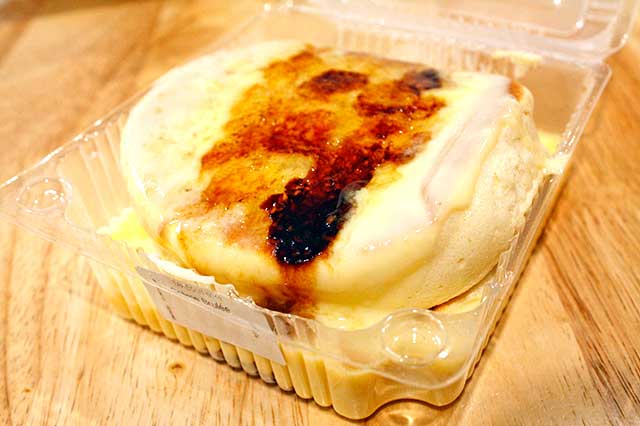 "This was my favorite! This pancake was light, creamy, and fluffy—just the way I like it! Not gonna lie, I finished the entire thing (and yes, that includes the sweet milky sauce, which I'm guessing is evaporated milk). 

The sweetness was just right. 

It wasn't 

nakakaumay at all. 10/10 would eat another." - Lou
"I could finish the Creme Brulee pancakes in one sitting. It reminded me of a tres leches cake. The pancakes already absorbed the milky custard sauce (which had the right amount of sweetness) so the flavor was amazing." - Ira
"The Creme Brulee is my least favorite. Unlike the Original, which I loved, this one was covered in what tasted like evap, and the pancake got lost somewhere. I found it overwhelming and unimpressive." - Ysa
Milk Tea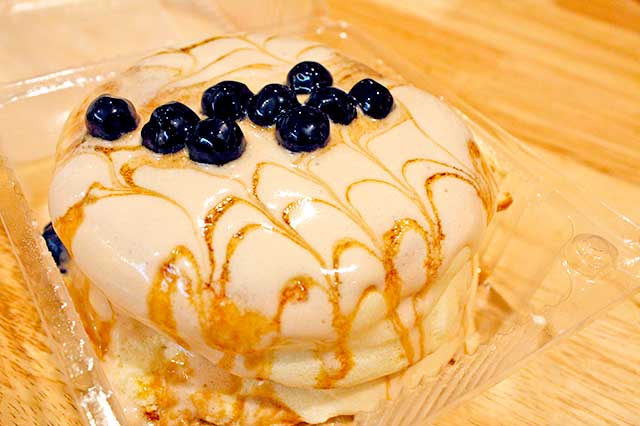 "Souffle pancakes with pearls? I am sold. This was the most interesting flavor out of the three. I'm a milk tea fan so the taste of this pancake in particular was very memorable. It did taste like a milk tea drink in pancake form. I think the pearls on top was a good touch. Plus points for its cute presentation!" - Lou
"This one tasted more like an experiment than anything else. I'm relieved I got to taste it, otherwise I'd be wondering forever, but I can't say that I'd order it again. There was too much going on." - Ysa
"I am not a big fan of milk tea, so I barely ate my share. But, I would definitely recommend their Milk Tea Souffle Pancakes to boba aficionados." - Ira
Puffy's Souffle Pancake Cafe is located at the 4/F, The Block, SM North Edsa, Quezon City.