Eating out is always a treat, but buffets are on a different playing field. Having so many options to choose from, even when you know you're probably not going to be able to taste everything, is sort of thrilling. We asked people: What do you usually prioritize at a buffet? 
"Here's my buffet strategy: I look at everything that's offered first before lining up for specific dishes I want to try. I tend to get small portions of everything, then go back for bigger portions of the choices I prefer. I usually start with carb-based dishes, then meats. I leave the dessert and cheese and cold cuts sections for last." —Andie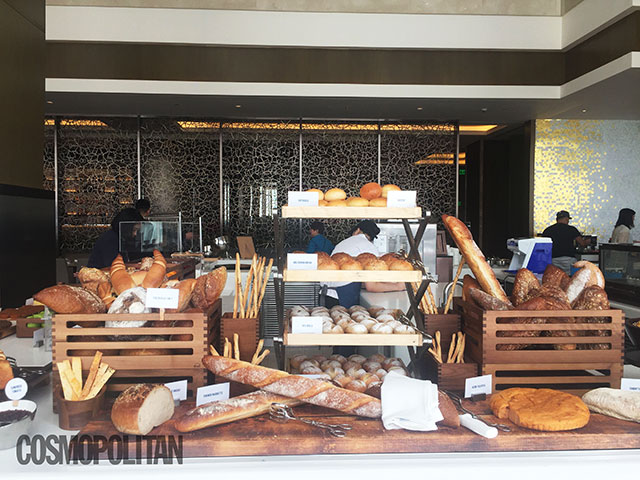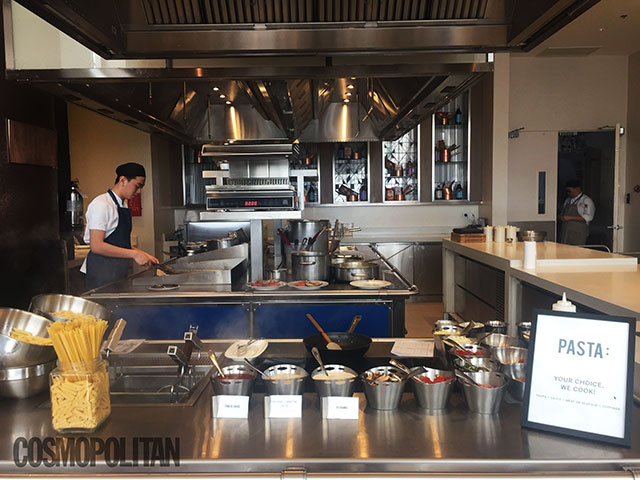 ADVERTISMENT - CONTINUE READING BELOW ↓
"I go straight for the soup. Kahit anong soup basta meron. After I place my soup on my table, then I head and scour the food. I usually go for sushi first if it's offered. If wala, then I go to the meats and veggies section. Then I dig in. After I consume my soup and first plate, I go look for cheese and cold cuts. If wala, I get a second plate of other dishes like maybe pastaor bread or potatoes. Lastly, I go for dessert. I only get a small plate of something chocolatey. No fruits for me 'cause I have that all the time." —Cindy
"What I go straight for is the meat. I put all the chicken, beef, fish available on my plate, following it up with pasta. I never get rice because that's just going to make me feel more busog. And when I'm at a buffet, I need to go back at least two more times. One thing's for sure, I NEVER leave without getting dessert." —Tisha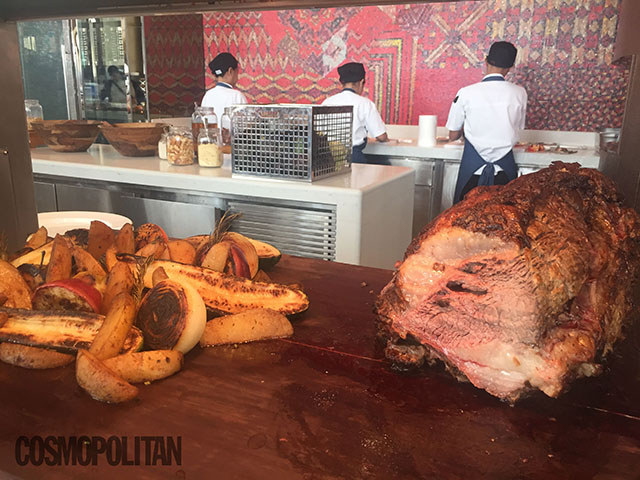 "I always, always, always go for a sushi-cheese combo. I know it's weird, but it's the perfect first plate for me at a buffet. Then, I look at the meats. I usually don't eat chicken, unless it's Indian food, because I can afford to eat that in my everyday life, lol. I focus on beef and skip carbs altogether—yes, including rice—and have that until I'm almost full. Then I go ham for dessert. I prefer cakes over halo-halo or ice cream or fruits." —Ysa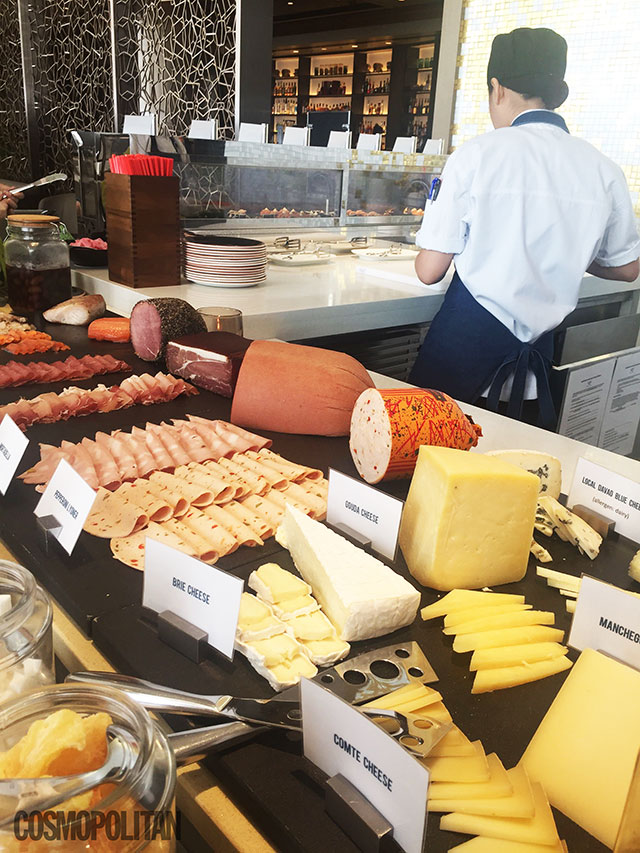 "I check the dessert first and base my plan of attack on that. If I like the choices, I won't get a lot of rice, pasta, or anything heavy. I go for soup, salad, and meat. When I'm done with that, I zone in on the dessert section." —Lily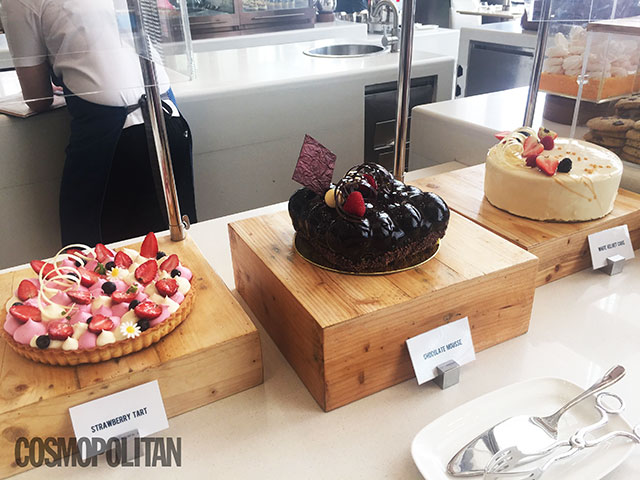 ADVERTISMENT - CONTINUE READING BELOW ↓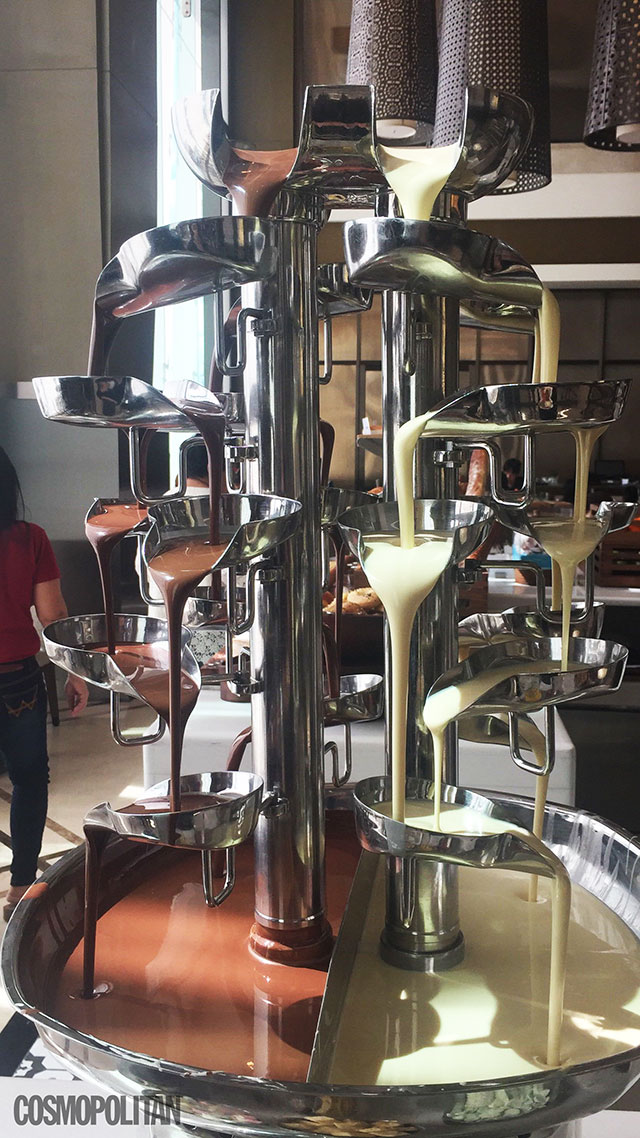 Find all your buffet favorites at Sheraton Manila's S Kitchen. It's only P1,950 for lunch and P2,150 for dinner. 
Follow Ysa on Instagram.