If you find yourself craving for burgers and beers while chilling up north, we suggest you drop by Skull and Bones in UP Town Center. As for the south peeps, we promise it's worth the trip.

The frat house-inspired restaurant will transport you back to the good old college days, complete with textbooks, lockers, and yearbook photos. They even have a beer pong room!

But what really caught our attention were the resto's mouth-watering dishes, mostly fried to a perfect crisp. We declared it a cheat day and ditched our diets for this special occasion, and we had no regrets.
Continue reading below ↓
Recommended Videos
For our appetizer, we ordered the Curly Cheese Fries (P220)—ooey, gooey, and delicious, just the way we like it! The serving is quite big, too, making it perfect for sharing.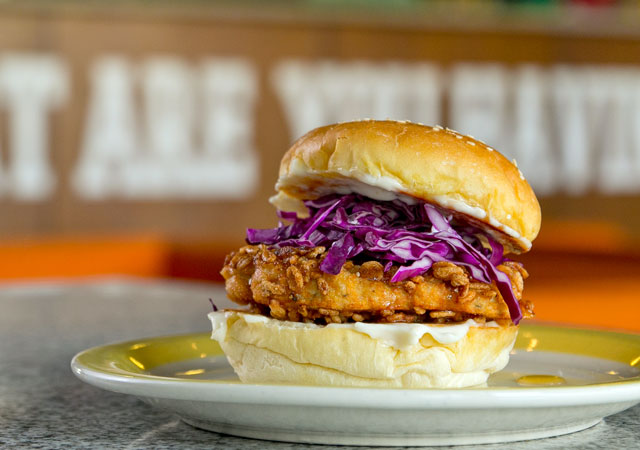 We had to force ourselves to stop munching on the fries to make room for the main dishes. First up: the Dirty South Burger (P280). This baby was one of our favorites! It's made of rice krispies, battered fried chicken patty, imported honey, red cabbage on a whole wheat or brioche bun lined with mayonnaise. It was the perfect combination of salty and sweet, and every bite was heavenly.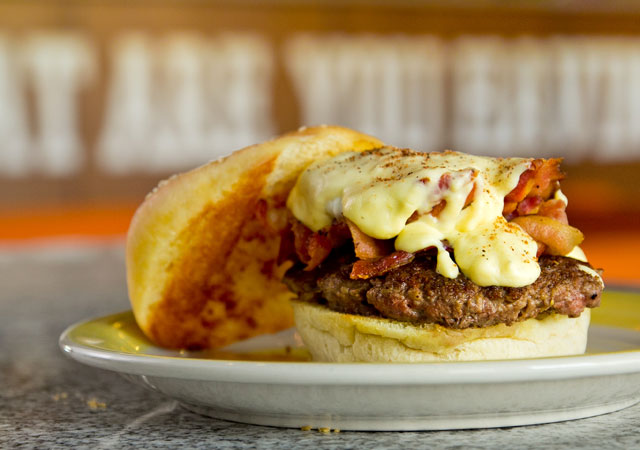 We were equally thrilled with the Eggs Benny Burger (P280), which is pretty much your traditional Eggs Benedict sandwiched between two buns. But instead of ham and hollandaise sauce, it consists of a beef patty, smoked bacon, poached egg, bechamel sauce, and nutmeg on a whole wheat or brioche bun.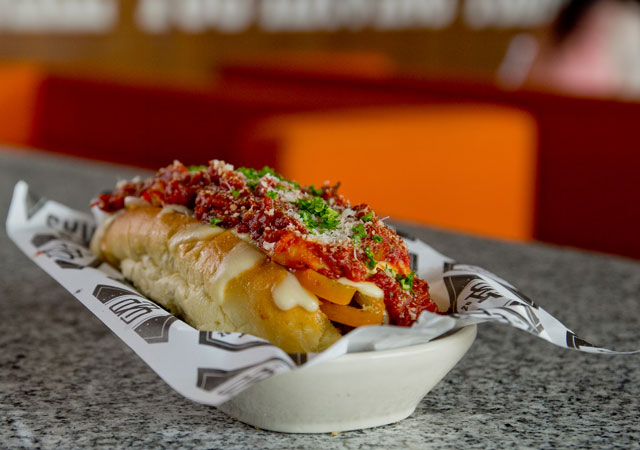 Can't decide between a hotdog and and pizza? Order The Super Mario (P300)—fried and breaded homemade chicken sausage, sauteed peppers and onions, extra virgin olive oil, a pinch of chili flakes, mozzarella cheese, tomato sauce, parmesan cheese, and fresh parsley. It's the ultimate munchies treat.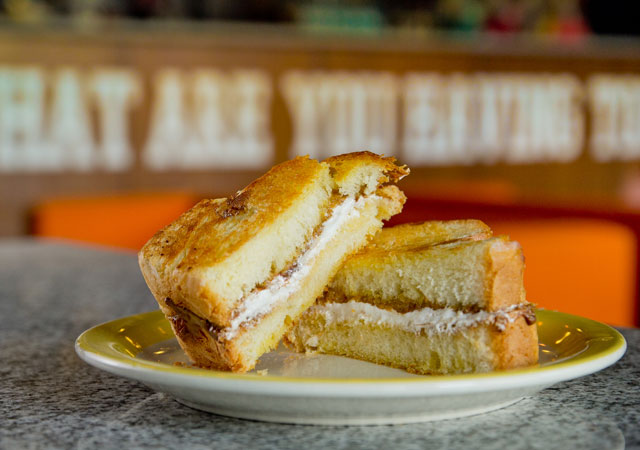 Now, on to our favorite part: dessert! The Fried Fluffernuteller (P147) is one of Skull and Bones' bestsellers. Marshmallow puff, peanut butter, and nutella all sandwiched in between two fried brioche slices. Saying it was delicious would be an understatement.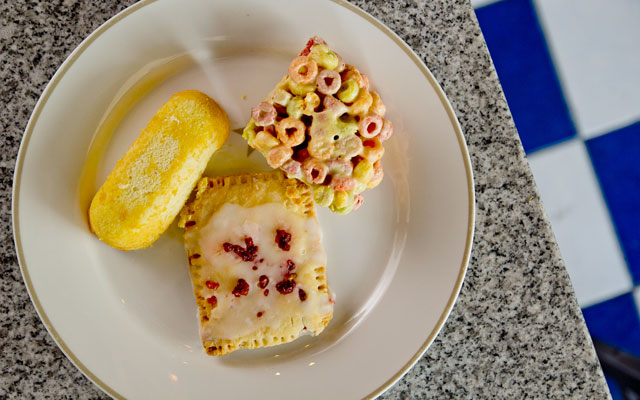 They also served homemade childhood favorites, like Strawberry Pop Tarts (P80), Homemade Twinkies (P45), and Fruit Loops Bars (P110).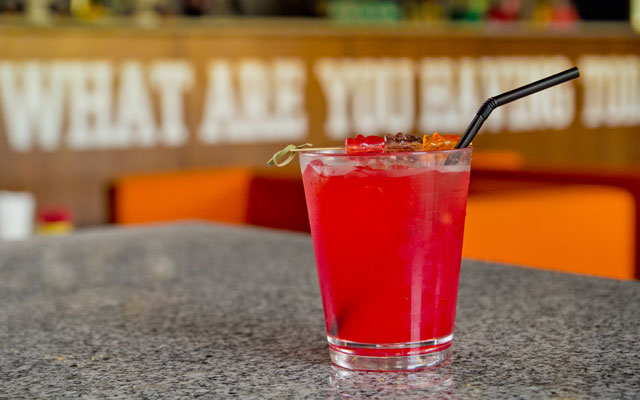 We capped of our meal with a sweet Gummy Bear Cocktail (P160/glass). But don't let those gummies fool you—they're a lot stronger than you think! Cheers, CGs!

Skull and Bones is located on the second floor of UP Town Center, Katipunan Avenue, Diliman, Quezon City, Metro Manila. For more updates, follow them on Instagram and Facebook.