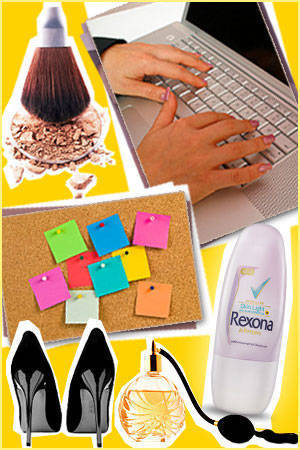 So you drafted a sharp resume. You sent it to a number of companies. The phone finally rings: interview time! How do you make an impression so good, employers can't wait to hire you? Easy. Here are six tips:

1. Research. Get Googling! Hit the company's websites, call up contacts, talk to former employees. What are its business objectives? How long has it been around? It's always a great idea to know as much as you can about your potential employer. Not only will it guide you in answering interview questions, it will also affirm your desire to join the company.

2. Practice. Ask a sibling or a close friend to "interview" you. Search the net for commonly asked questions and proceed from there. Check your posture, your hand movements, the quality of your voice, and the clarity of your words.

3. Arrive early. Rushing will make you even more anxious, stressed, and sweaty. Fifteen minutes is enough time to get a feel of the workplace, retouch your makeup, and check your outfit. For the truly time-conscious, go to the place an hour earlier and stay in a nearby cafe or resto.

4. Look and feel good. After taking a bath, make sure to use a good deodorant to stay dry and confident all day. Spray on your favorite scent and choose clothes that you feel confident in. How you carry yourself is part of the game.

5. Relax. Be yourself! Show the interviewer why they'd love to work with you. Make good eye contact, listen attentively, speak with certainty, and let your positive attitude shine through. Ask smart questions about the company's culture, goals, and challenges to help the interviewer remember you.

6. Say thank you. Call or email your interviewers to thank them for taking the time to interview you. Express your excitement to work with them. This little gesture shows a lot about your character, and it lets the interviewers know how interested you are in the job.

Good luck!


Like Rexona Philippines on Facebook!
Continue reading below ↓
Recommended Videos