The bikini is probably the most revealing thing you'll wear in public, and most likely the most acceptable exposing item you can be photographed donning. But it wasn't the case a few decades ago, when the bikini was controversial.
A video made by Breathless Resorts & Spas traces the evolution of the bikini, and it's worth noting that the itsy bitsy swimwear received mixed reviews from males and females.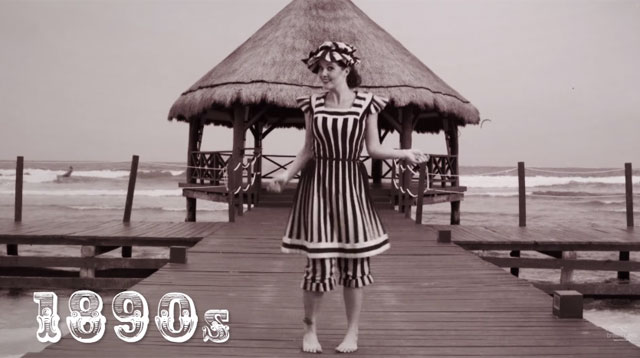 It shows that in the 1890s, women wore petticoats to the beach. The women back in the day actually sewed weights onto the hems to prevent them from rising and showing their legs when they swam, bathed, or waded in the water.
Continue reading below ↓
Recommended Videos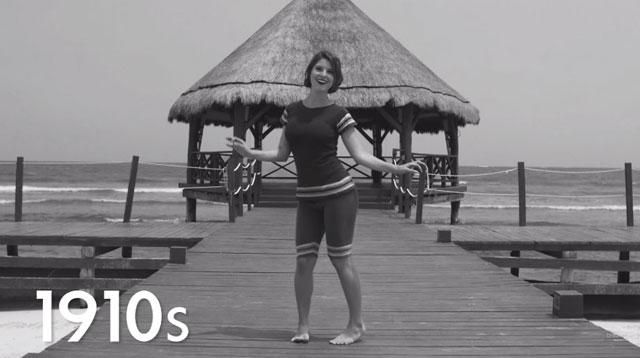 In 1910, tight-fitting shirts and capris became in vogue, but the one-piece was also on the rise as begun by Annette Kellerman, an Australian swimmer and performer, who first wore a body-hugging one-piece. (Annette was arrested on the beach for her wardrobe that day—unthinkable for us, but it was probably the norm back then.)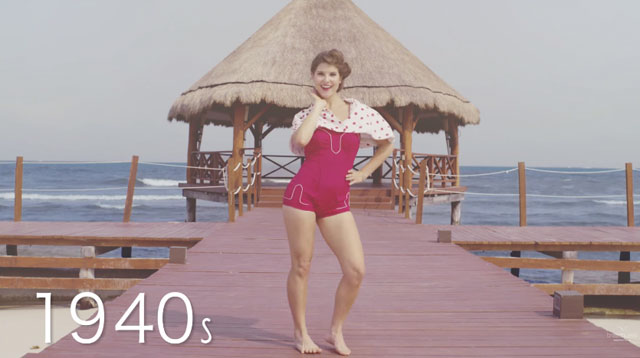 The two-piece or the bikini (from "Bikini Atoll," where the first atomic bomb was tested) is a '40s invention, although the video doesn't show it (the bikini was banned in most countries). Rationing for World War II led the U.S. government to order manufacturers to cut down on fabric use, resulting to the ingenious bare midriff. A Parisian designer named Jacques Heim created the world's smallest swimsuit in 1946; the record was broken a year later by a Parisian engineer named Louis Réard who designed one from only 30 inches of fabric!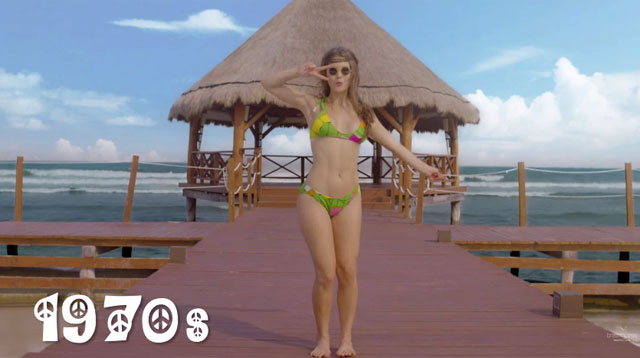 By the liberating 1970s, women showed off their skin through their psychedelic bikinis.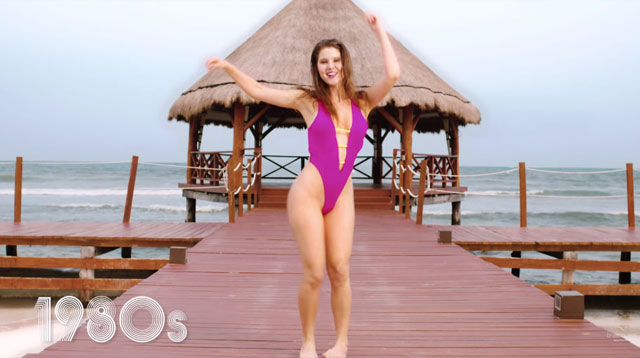 In the late '80s, G-strings made their way to the rest of the world from Brazil.
It's delightful to see, with Vine's Amanda Cerny looking like she's having fun in all those fab swimsuits. Although they happened to be first designed by men and recently tainted by discriminating "bikini body" ads, bathing suits celebrate the female body and the beach. They're about getting comfortable with our bodies especially in public, where we think we're most scrutinized and vulnerable. And when we accept how we look, we can spend our time actually ENJOYING the sand, the sea, and everything else that makes up a fantastic summer.
Follow Stephanie on Twitter.