Shelve it.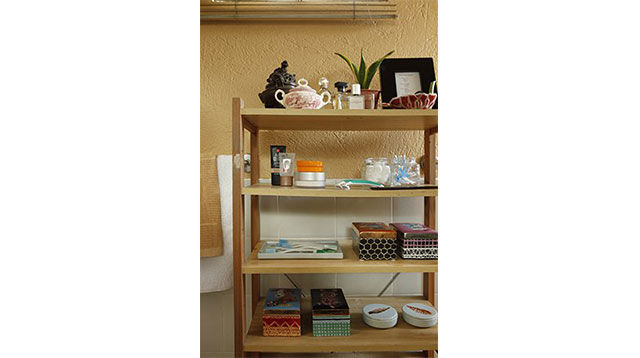 You don't really have to have a medicine "cabinet." Use freestanding shelves or open square cubbyholes attached to the wall (find ready-built cubbies at True Value). 
For a more organized look especially if you are using open shelves, use containers with similar colors. Or if you want to make a style statement (it makes drinking your vitamins a bit easier) use out-of-the-box catchalls like jewelry boxes or cups from the kitchen for pills, cotton, and makeup, and dishes or small trays for razors and guests' toothbrushes.
Examine your items.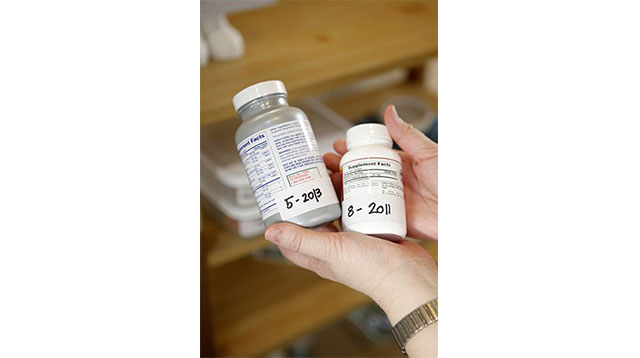 Continue reading below ↓
Recommended Videos
Look at your medical supplies and toiletries and group them according to use—medicine for cough, fever, and allergies, for instance.
Important: If there is no expiry date on the medicine bottle or toiletry, check the condition of the packaging. If it's damaged or unreadable, discard it.
Make lists.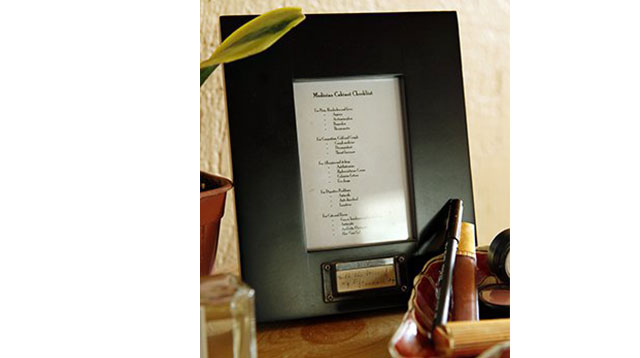 Type up an inventory of your medicines and toiletries and where to find them. Stick it to the inside door of your cabinet, or in this case, display it in a picture frame for everyone to see, so there is no need to rifle through containers to look for aspirin.
In case you have a small cabinet or limited shelf space, don't try to cram everything in it. Toiletries like extra bars of soap can be placed elsewhere, like in baskets or under your bathroom counter.
Group and Zip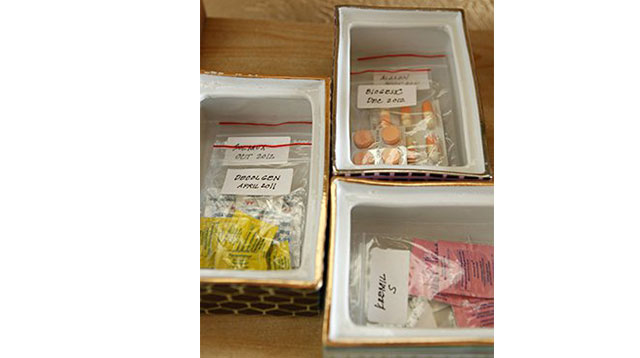 Have one container for each type of medicine (i.e., all painkillers together, and all decongestants together). You can use see-through or glass containers and label them. This way, you can access them easily during a medical emergency.
The next time you buy medicines, especially tablets or capsules, place them in small Ziploc or resealable plastic bags. Write the date you purchased the item plus its expiration date on sticker paper and attach it to the bag.
For more tips on how to organize your medicine cabinet, check out RealLiving.com.ph!