When I started living alone, I struggled with a lot of things: paying my bills on time, making sure I didn't eat instant noodles every night, and cleaning my bathroom every week. But if I had to single out one thing that I struggled with the most, it would be doing my own laundry. It's not something I properly learned. I mean I knew how to do it, but for some reason I would always experience labada blunders—holes on my sheer tops, accidentally nahahawa yung colored and whites, suddenly smaller socks, you name it. 
I badly needed this guide a few years ago, so I hope I'm doing you a favor by sharing some tips I've picked up over the years.
Here are a few tips I've picked up over the years:


Learn how to separate your loads.
Hopefully, by now, you know that you should separate your whites and colors. Fabrics with darker dyes, such as jeans and brightly-colored clothes, can "bleed" and affect your lightly-colored ones. But the segregation doesn't stop there—you should also split them up by fabric. Why? Some of your clothes have buttons and other embellishments and if they snag on thinner fabrics, this may result in rips and holes on your garments. 
Continue reading below ↓
Recommended Videos
Always check the label. 
This doesn't only apply to ~complicated relationships~. Most clothes come with wash instructions, which can be found attached to the seams, so make sure to check those out before loading them into your machine. Can't understand the symbols? Click here. 
Don't put too much detergent.
If you put too much laundry detergent, this may result in damage to your clothes and the washing machine. Be sure to read your label's detergent for the recommended usage. Also, some products can't be used at full-strength, so check if you need to dilute the detergent first—which means adding some water so the soap isn't *too* harsh.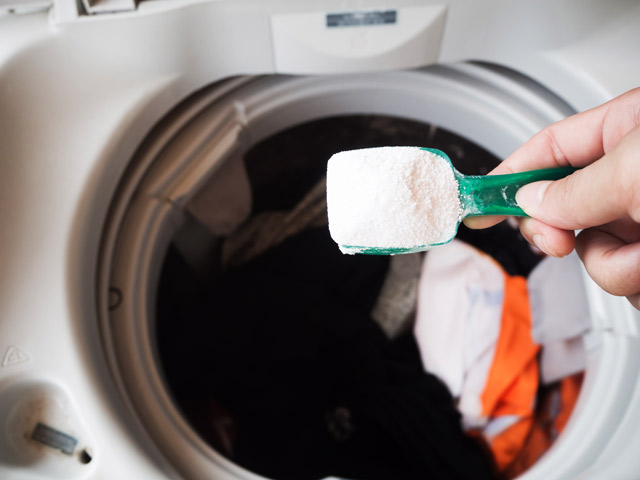 Don't load too many clothes onto your machine.
It's tempting to shove as many clothes as you can into one machine 'cause...that'll make the chore go faster, right? Wrong. You might break your washing machine or your clothes may not be fully cleaned. And if 'di rin malilinis yung damit mo, sayang naman sa effort.
Turn your denim inside out to prevent them from fading. 
It doesn't matter if your jeans are new or old, you should always make it a point to turn them inside out when you wash them. Promise, this method will keep your denim in tip-top shape as it helps prevent the dye from bleeding.
Remove stains immediately.
Whether it's tagos, ink marks, or just purely random don't-know-where-you-got-it stains, the best way to get rid of it is by washing it as soon as you can. The longer the stain remains on the fabric, the harder it would be to get it out of your clothes. Also, if you're going to use bleach, make it a point to use it carefully (it's very powerful!) and read the instructions.  
If you're washing by hand, make sure your water runs clear before you dry your clothes.
Clothes washed by hand will cost you less and, for the most part, smell better. But admittedly, it can get tiring and it can result in garments not being washed properly. One fool-proof tip that you should keep in mind: Make sure that your water runs clear, as in walang sabon, before hanging them to dry.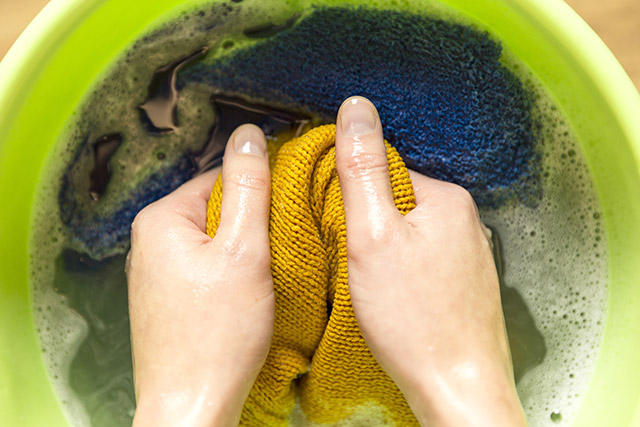 ***
We are officially on Viber! Be part of the Cosmo Viber Community by clicking here! You can also visit the Sticker Market and download the "Cosmo Girl Sticker Set" here to be automatically part of the group. The stickers will only be available until April 27, so don't miss out on the fun!
Follow Karla on Instagram.