Celebrations have become more limited—dare we say, complicated—ever since the pandemic hit. This is why people keep finding ways to make lockdown birthdays more special. Some send their friends treat boxes and hold virtual parties, while others keep the celebrations small with their families and order creative cakes to mark the occasion. Remember when minimalist, Korean-inspired cakes were all over social media? Those were cool! 
READ MORE:

One Pinay, however, got a cake for her birthday that, in our opinion, is the cake of ALL cakes. Rechelle Delos Reyes celebrated her birthday on September 22, and got herself a Katinko-themed cake. Yes, as in that Katinko, our favorite pamahid and balm! Minimalist cakes who?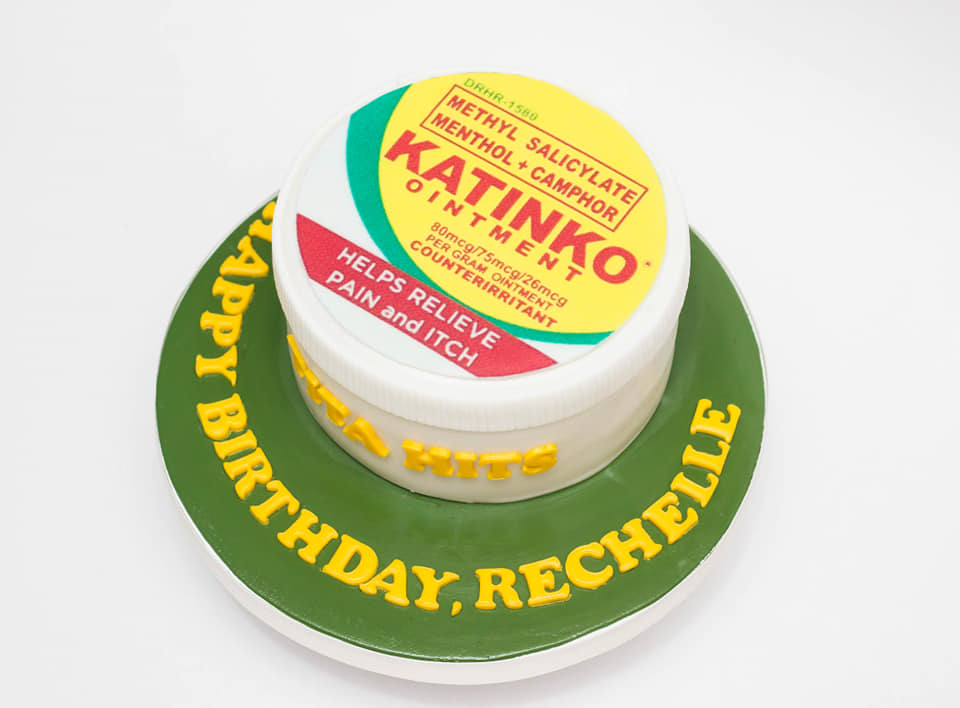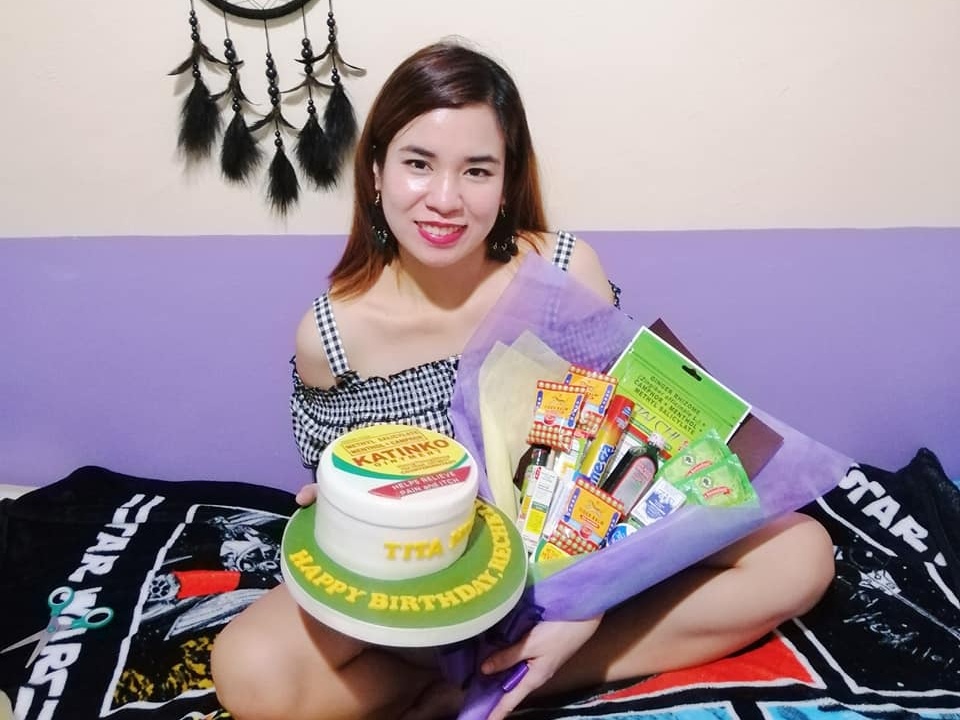 ADVERTISMENT - CONTINUE READING BELOW ↓

In a conversation with Cosmo, Rechelle shared that her dulce de leche cake is from Patricio's Cakes and Pastries. She specifically requested for the Katinko design, a tribute to her favorite ointment. "I turned 31, and we chose to celebrate my birthday in a fun and unique way," she said. She shares that the cake was a hit among her family members during her special day. "It was a beautiful day with a lot of good vibes. I know Katinko cures all, and on my special day, it cured my pandemic anxiety." She also shared that her favorite Katinko variants are the stick and oil! Same!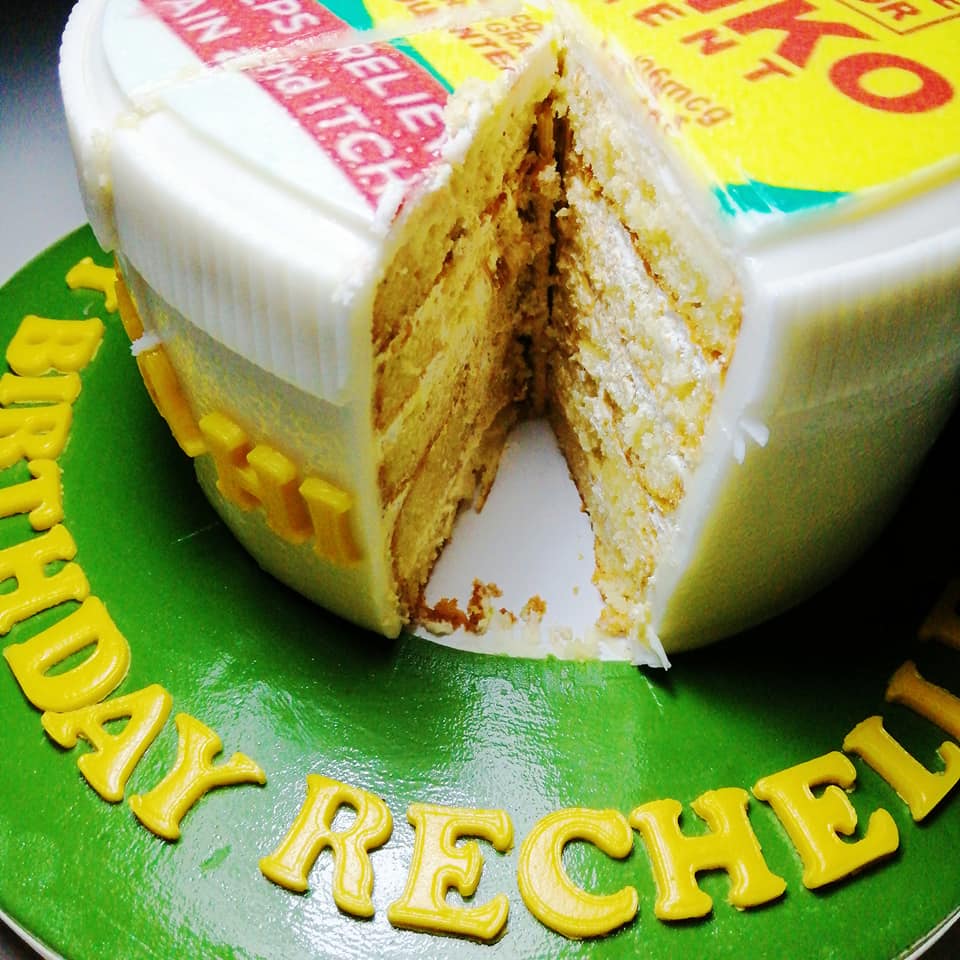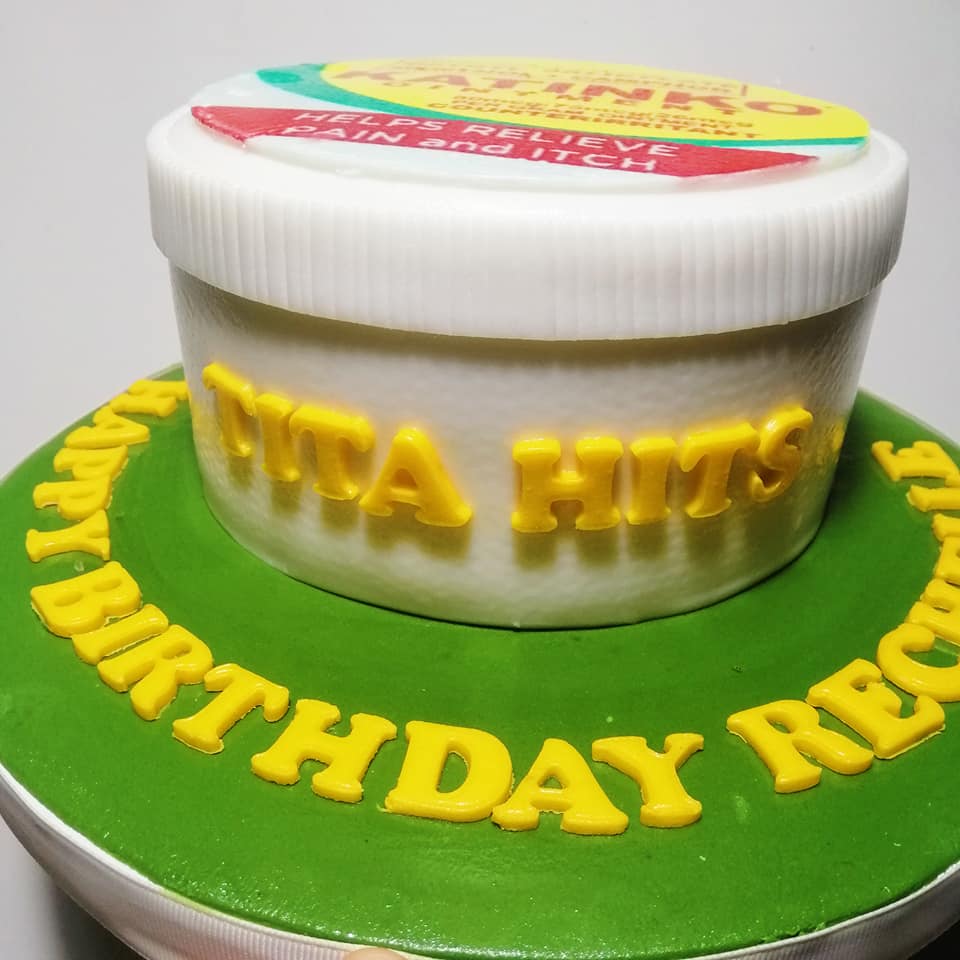 Aside from her "tita hits" cake, she also received the bouquet of our tita dreams! "The bouquet is a surprise present from my younger sister, Janette. She knows that ointments would bring so much joy to a certified tita like me." The bouquet features our other essentials: medicated oils, balms, patches, and even packets of Lola Remedios!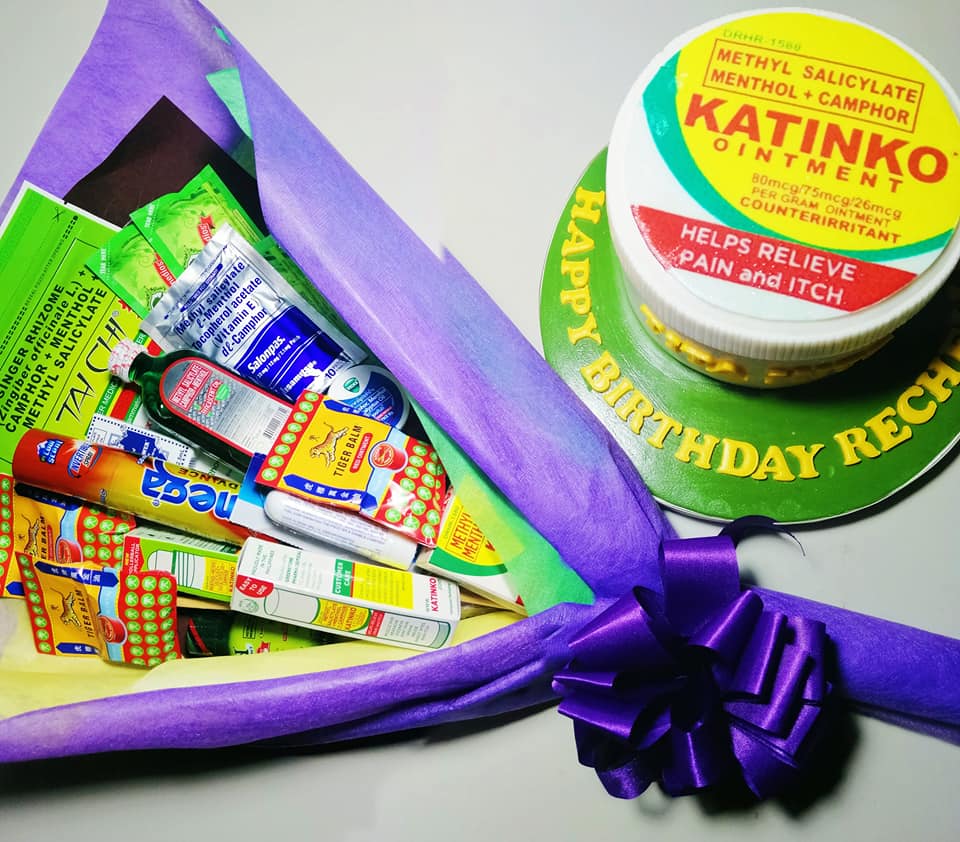 Rechelle shared that she spent her birthday at home, taking care of her nephew. She also did arts and crafts, as she has a dreamcatcher business, Ching Dreams, that she opened up during quarantine. She'll be joining a bazaar soon, and a portion of her earnings will be given to her aunt who has cancer. 

*Answers have been edited and condensed for clarity.
READ MORE:
ADVERTISMENT - CONTINUE READING BELOW ↓
***
Got a unique and fun story to share? Or just want to talk about everything under the sun? Join the Cosmo Community on Facebook! 
Follow Retty on Instagram.