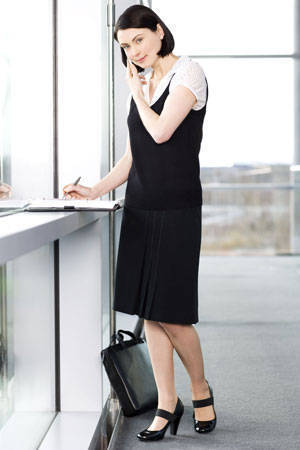 Hi Donna!

I have been a Cosmo e-magazine subscriber for a year now and I am always looking forward to your style articles. I am currently working in a bank but I'm deployed on the field. As much as I want to wear skirts and heels for work, I can't because my job requires a lot of walking and commuting.

I find it difficult to look for office clothes that are presentable; clothes that would make me look like a real bank officer/assistant manager, and not just an agent. I also want to wear something comfortable when commuting.

Your suggestions would really be helpful not only to me but to other Cosmo girls who are like me.

Also, I hope you could come up with another "30 days" wardrobe feature like what you did in October 2012.

Thanks so much! More power!

Leigh
23, banker
ADVERTISMENT - CONTINUE READING BELOW ↓
---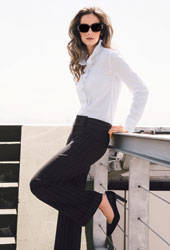 Hi Leigh!

I don't think you should completely rule out skirts for your work wear. Skirts are cooler to wear than pants in our hot weather!

Explore knee-length skirts that are pleated or A-line. These would be perfect for keeping cool and also modest enough so that you won't have any trouble going in and out of vehicles.

If you really don't like to wear skirts, then pants and dresses would be your other options. The trick to looking polished and professional no matter what you're wearing is to iron your clothes and to choose crisp colors.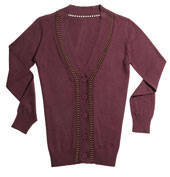 Sleek and simple clothes always spell class and sophistication, so avoid unnecessary details like ruffles and bows. LBDs that you can just jazz up with punchy accessories or bright cardigans will help you change your look without having to buy new clothes all the time.

Avoid pale colors (lemon yellow, khaki, baby pink) as these do not look professional. Strong colors (deep red, cobalt blue) or classic hues (black, cream, white) will always make you look more authoritative and knowledgable than muted hues.

We'll come up with a workwear special soon! We'll let you know!

Thanks for writing!

Love, D

You can now get advice straight from our Fashion Director, Donna Cuna-Pita. For your style inquiry, send your name, age, and question to Donna with the subject "Fashion 101." Email  her at cosmophilippines@gmail.com. She'll answer one question every week!
ADVERTISMENT - CONTINUE READING BELOW ↓
Recommended Videos
EXPLORE COSMO