Did you ever think it was possible to embark on a journey around the world at, say, 21 years old? To just quit your job and leave your family behind? Sure, the thought can be exciting, but it all seems very risky and terrifying, especially if you focus on the logistics—and you have to in order to survive.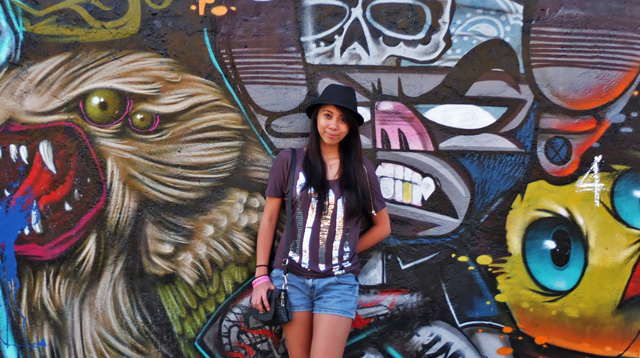 Meet Aileen Adalid. She speaks to Cosmo.ph about beginning to travel the world when she was only 21, quitting her corporate job to lead a traveling lifestyle, and setting up her own business.
Were you always into traveling?
Absolutely! Traveling has always been my dream. When I was growing up, my family never really traveled out of the country since my parents devoted most of their time to their business. They could only make time for trips within the Philippines. I enjoyed them all, though! They always left me wondering what's out there for me to see. When I had my first international trip (I went to Hong Kong), my desire to see more of the world was strengthened.
What made you decide to quit your job?
Thinking that the only way I can travel more was to get a "secure" job, I started the 9-to-5 grind. But I was wrong because I never got the chance to travel as much as I wanted to. I did some trips here and there, but they weren't enough for me. Bit by bit, I realized that the corporate life didn't suit me. But I felt stuck! Society made me feel that an office job was the only way to have a secure future.
Continue reading below ↓
Recommended Videos
Good thing I met and befriended backpackers and entrepreneurs from abroad who were traveling the country. I then saw that there was a path for me. I realized my good marketing skills and my graphic and web design hobbies could sustain me. So I quit my job at 21 and scoured the Internet for more resources to polish my knowledge in design, marketing, and SEO. I then offered online services. Today I don't do much of those anymore, since I'm concentrating more on my online business, Adalid Gear. It's been a success!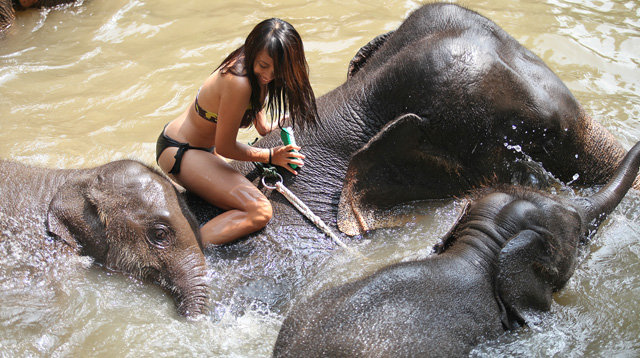 Responsible elephant tourism in Chiang Mai, Thailand
Did you receive backlash from your parents for quitting your job? Or were they absolutely supportive?
Truth be told, my friends and family thought I was crazy! Everyone firmly believed I was throwing away the bright future that I had in the investment bank that I was working for; naturally, they tried their best to dissuade me.
But over time, when they saw how serious I was, how much I planned for everything and how I had already secured my independence, they slowly eased into the idea and started to support me and my plans. (My mom was another matter. It took a while to convince her—which I expected since she was my mom after all. But eventually I succeeded. In fact, she's my #1 cheerleader today!)
How did you come up with Adalid Gear?
After quitting my job in the Philippines, other than working on several web projects under different clients, I committed myself to working for this Swedish company for a year. This Swedish online business inspired me. I started as their customer service officer at first, then eventually got promoted to being their products and marketing manager. I was really involved in a lot of their processes. After realizing that it was not only a profitable business but also a feasible one for me, I suddenly had the idea to adopt it as my own. I discussed this opportunity with a business partner and that's when we decided that we'll both push through with it as co-founders."
I also discussed my decision with my employer. He was okay with the idea of letting me go, as long as we don't compete. That wasn't a problem. I had such a good working relationship with my boss that he was willing to be one of my coaches! We worked for two months in setting everything up.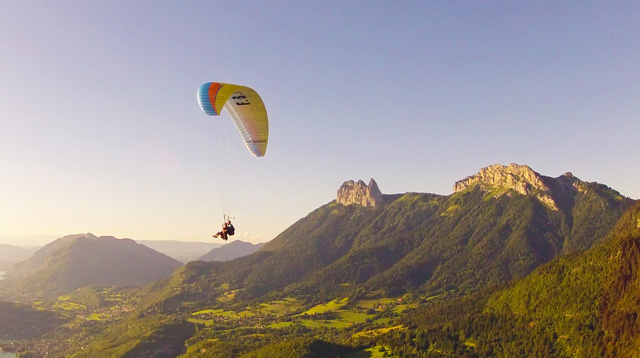 Paragliding in Annecy, France
What do you look for when you travel the world?
I don't actively seek specific things. I just want to see everything! In a way, like what other people would say, I just go with the flow.
You see, I have this grand goal of visiting every country in the world with my Philippine passport. Given this "big" dream, I'm not really in a rush to finish traveling all at once; I also don't have a systematized way of figuring out where I'll be going next. I really like to travel spontaneously and in a slower manner in order to have a more fulfilling experience during my travels. With this in mind, I do travel in a way wherein I live like a local for periods of time.
How do you know which countries to go to next?
Philippines was my first home base for two years and now it's Belgium. All throughout those times, I'd find time to visit neighboring countries. My identifier for where to travel next is that if it's near, then I'm all, "Sure, I'll go see it!"
As for identifying the next home base, that's also decided in a very roundabout manner. I guess, for as long as I get to see new places, people, and things, then I'll be there as I continue to tick off my "countries list" in my own good time.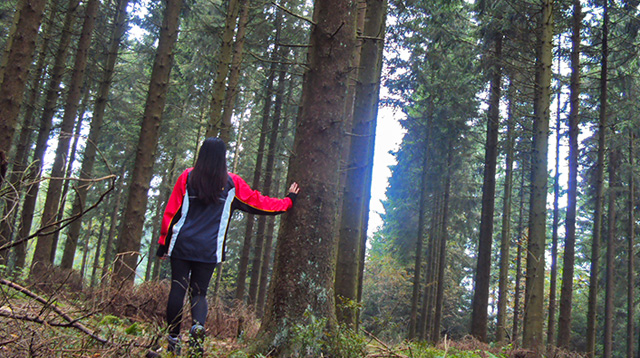 Trying out the sport of "orienteering" in the Ardennes
You're currently traveling around Europe! Do you go to non-English-speaking countries as well?
Definitely! Language was never a hindrance to my travels. If I'm staying there for quite a while, I take formal language classes. Apart from book guides, there are a lot of platforms online that help such as Duolingo or Rosetta Stone. If I'm not staying for long, I do a quick Google search of the most popular phrases that I can use, buy a language guide like Lonely Planet, or use a translator app on my phone.
Do you still follow a strict budget, or are you more liberal in spending your money now because of your business?
Not anymore because budgeting is now second nature to me after all the years of strictly monitoring my expenses. However, this is not to say that I spend carelessly now. Even if I already have a profitable business of my own, I still continue to be responsible with my expenses since I always think of my security.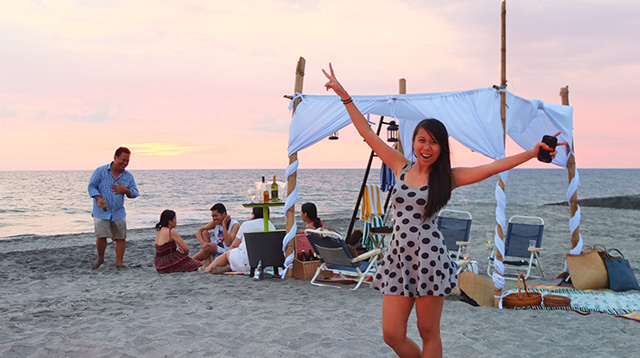 Summer in the Philippines
Any piece of advice for those who want to travel sustainably too?
If you ever want to do a big life change such as mine that goes against our conventions as Filipinos, don't fight your family in a frenzy. Fight back calmly and strategically. Right from the very start, give them all the assurance they need, discuss all your plans and back-up plans. Feel free to provide more details as you go on. Over-deliver. Ultimately, you just have to show them that although you are following your heart, you are still taking your brain with you!
For money-making, there are surely a lot of platforms online like Amazon that can help anyone sell physical products without sacrificing a life of travel and with a small start-up fund.
As for the travel itself, I have this guide on how to save more money while traveling.
What are your plans after you've visited every country in the world?
After seeing and experiencing every country in the world (which will take a while given my slow style of traveling), apart from deciding on a place to settle in, I actually also have this plan of building a non-profit organization that would help resolve poverty and pollution.
Follow Stephanie on Twitter.
EXPLORE COSMO