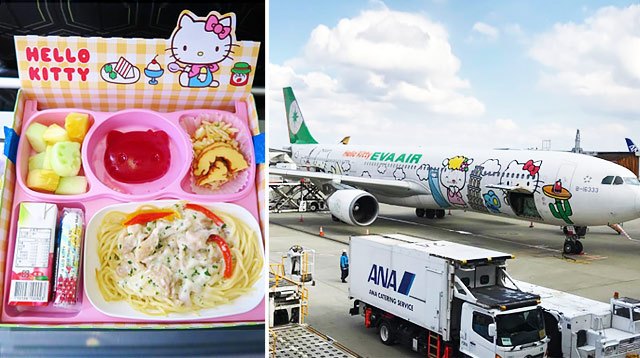 Brace yourself: It's about to get real cute in here. ICYDK, Eva Air offers special Hello Kitty-themed flights around Asia as well as select flights to Europe and the US. The airline has teamed up with Sanrio, Hello Kitty's parent company, and everything is so freaking kawaii! Take a look at what it's like to fly with the world's most adorable kitty:
The check-in kiosks are on another level.
We've never seen so many colors on a plane ticket before.
You're welcome, Instagram. 
Too pretty to eat:
Can we keep these?
How the other half lives (#businessclass):
Brb, taking selfies in the lavatory, lol.
We need to get on this flight!
Follow Ysa on Instagram. 
Recommended Videos