Going to Australia, specifically coffee capital Melbourne, had always been on my bucket list. Last year, I finally got to tick it off and even added Sydney to my two-week trip!
Prior to this, I had no idea if my visa application would be approved because I didn't have immediate family in Australia. I had never been outside of Asia or applied for a visa anywhere, but I did have a few stamps on my passport.
Knowing the horror stories of applying for visas in general, I was pleasantly surprised by how easy it was to submit my application—and how quickly my Australian visa was approved. Everything was done online, from the submission of requirements to the payment of the application fee. There was no need to claim my visa at the embassy because it was electronically linked to my passport already. Efficiency in bureaucracy—it's possible.
If you're thinking of visiting Australia, here's what you need to know about applying for a visa.
First of all, what kind of visa do you need?
Australia offers a *lot* of visa types, but if you're a tourist who intends to stay for a short period of time, what you need is the visitor visa subclass 600. This lets you stay for three, six, or 12 months in Australia depending on your eligibility and intention for visiting. Good for single- or multiple-entry visits, it's the recommended visa for tourists and for those visiting family and friends.
Continue reading below ↓
Recommended Videos
How much does the application cost?
 If you apply outside Australia—which, I mean, isn't hard to do if it's your first time applying for a visa—it costs AUD 145 or about P5,200. This is important to note because if you apply in Australia, the cost leaps to AUD 365 or about P13,000.
Now if you've been to Australia and you're applying for a new visa, then just make sure you're out of the country when you apply and when immigration is expected to decide on your case.
How long will it take to be processed?
According to immigration, 75 percent of applications are processed in 16 days and 90 percent of applications in 27 days. In my case, it only took nine days to get approved—including the weekend! Just make sure to triple check all the requirements and instructions because it takes longer to process applications that are incomplete.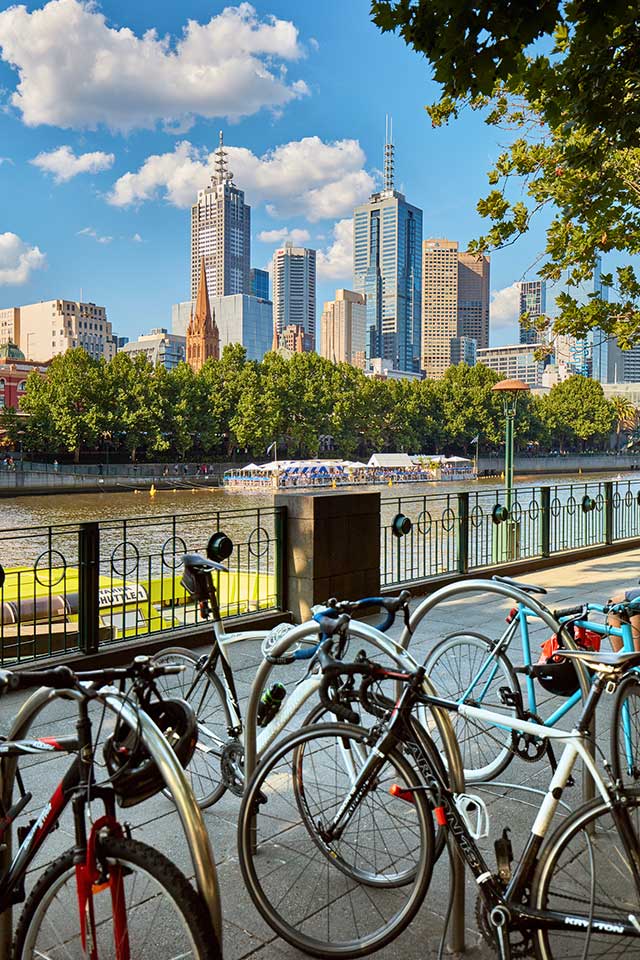 Who's eligible to apply?
Australia has health requirements, which includes any significant conditions you might have and the level of tuberculosis risk of your home country. The Philippines is not on the list of countries with low risk of tuberculosis, but if you plan to stay for less than six months, there's a higher chance that you won't need any health exams.
To check if you need to get health exams, create an ImmiAccount and click on the "view health assessment" link. In my case, I didn't need to get any health exams and I haven't heard of anyone in my circle who had to.
You're also advised to have health insurance to cover any accidents while you're in Australia. In my case, I only had health insurance from my job at the time, which didn't cover international travel as far as I can recall, and I didn't need to submit any health insurance documents.
You also need to meet the character requirements, which takes into consideration any criminal records.
What documents do you need?
Aside from having a passport valid for at least six months, you need to show as much proof as possible that you're just visiting, such as:
Proof that you have enough money to fund your visit like personal bank statements, pay slips, tax records, or credit card documents. Gather as many documents as possible to have a higher chance of getting approved.
A letter of invitation from a relative or friend in Australia. If they're paying for your trip, you also need to submit proof of their funds.
Your travel plans. You don't need to submit a super detailed itinerary, but if you want to make a color-coded spreadsheet of *everything* you want to do, it couldn't possibly hurt your chances. If your visa gets approved, at least your itinerary is all set!
Certificate of employment or a letter from your employer stating that you plan to return to work.
Proof that you go to school in the Philippines.
Proof that you have immediate family members in the Philippines.
Proof that you can and will return to the Philippines. This doesn't necessarily mean a return ticket—I only booked plane tickets after my visa was approved—just enough funds and incentive to return home.
Proof of any major assets you have in the Philippines.
Documents to show that you have an agent taking care of your visa application if you have one. But TBH, you can easily do it yourself. 
How do you submit the requirements?
You can do a paper application, but the most convenient way is to do it online through ImmiAccount. This is where you can create an account, upload documents, and pay for the application fee.
Make sure that all your documents are in English—not a problem for most Philippine documents—and scan or photograph them in color. PDFs and JPGs are your best bets here. If a document has more than one page, save it as one file. Triple check for any inconsistencies (spelling, numbers, dates, etc.) and strictly follow format requirements.
The last step is to pay for the application fee via credit card, PayPal, UnionPay, or BPAY. Take note of the surcharge per payment method.
Afterwards, immigration will confirm receiving your documents and get in touch if you need to submit anything else.
What's next?
Immigration will contact you whether or not your application is approved. If your visa is approved, you'll receive a document containing your visa grant number, start date, and conditions. The visa will be electronically linked to your passport, so you don't need to claim anything. Simply keep a copy of the visa document when you go to Australia.
If your application is denied, you'll receive a document detailing why and whether or not you can ask for a review of the decision. Of course, this means you won't get a refund of the application fee, like in other visa applications.
So before you submit your application, make sure that you have all possible documents showing that you only intend to visit and that you'll return home for sure. You can save your progress and documents on ImmiAccount, so take as much time as you can to create the strongest possible application.
Best of luck!
Follow Dyan on Instagram.