For those of you who are *obsessed* (an understatement, really) with K-Dramas, we get you. There's something about the handsome oppas that makes us want to be the lead girl in every show (hello, Gong Yoo).
In reality though, the closest we can get to our ~*K-Drama dreams*~ is by adding the actual filming locations to our travel bucket lists. Here are a few establishments in Seoul and beyond that have made cameos in our favorite Korean shows:
1. Chocolatier Zino
Also known as: the hotel restaurant in Goblin.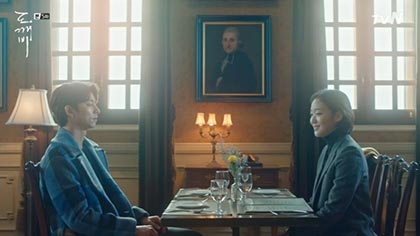 Good news for those who can't travel to Canada just yet: The ~fancy~ steak restaurant that plays a significant role in Kim Shin (Gong Yoo) and Ji Eun Tak's (Kim Go Eun) relationship is not actually located in Quebec—it's in Paju, South Korea. The European-inspired interiors definitely had us fooled!
Continue reading below ↓
Recommended Videos
How to get there: From the bus stop at Exit 1 of Hapjeong Station (Seoul Subway Line 2, 6), take bus 2200 to Heyri Art Village. Then, take bus 036 and get off after five stops. From there, it's a seven-minute walk (here's a detailed map to guide you).
2. BBQ Olive Chicken
Also known as: Sunny's restaurant in Goblin.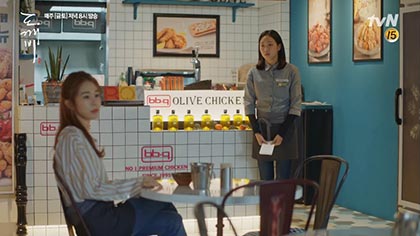 Another one from Goblin! BBQ Olive Chicken is an iconic location because this is where Eun Tak lands a part-time job and befriends the owner, Sunny (Yoo In Na). The scenes were partly filmed in the smaller Gangnam branch, before moving to the Jongno store when Sunny makes an upgrade. The Jongno branch is also where the four main characters meet together for the first time!
How to get there: Gangnam branch – Daecheong Station (Seoul Subway Line 3), Exit 5; Jongno branch – Jonggak Station (Seoul Subway Line 1), Exit 4
3. Jageun Maeul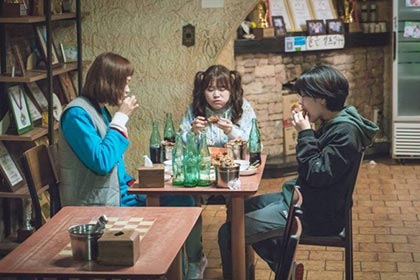 Also known as: Bok Chicken in Weightlifting Fairy Kim Bok Joo.
Unfortunately, the famous Bok Chicken owned by Bok Joo's (Lee Sung Kyung) father isn't a chicken restaurant in real-life, so we can't try the food that makes Bok Joo's squad go ~swag~. However, you can still order a variety of Korean food in this quaint restaurant.
How to get there: Take the blue bus (110A or 153) or green bus (7211, 1711, 1213, 1166, or 1020) to Kukmin University Main Gate.
4. Plate B
Also known as: the walnut pie shop in Strong Woman Do Bong Soon.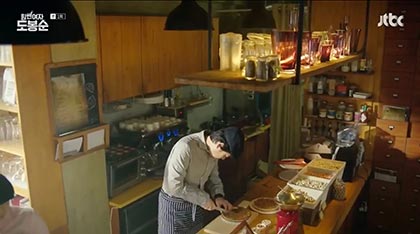 It seems like having a shop owned by the main character's appa (or dad) is a trend in K-Dramas. This little cafe was the Dobong Walnut Bakery in the trending TV series Strong Woman Do Bong Soon.
How to get there: Sookmyung Women's University (Seoul Subway Line 4), Exit 3
5. Dal.komm Café
Also known as: the cafe that makes an appearance in every K-drama.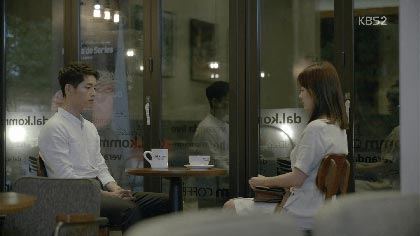 Dal.komm Café is a popular filming location in K-Dramas. It has appeared in Goblin, W: Two Worlds, You Are All Surrounded, and Mr. Baek. The one show you'd have no problem recognizing, however, is Descendants of the Sun. It appears most prominently in the beginning of the show, when—SPOILER!—Dr. Kang Mo Yeon (Song Hye Kyo) breaks up with Captain Yoo Si Jin (Song Joong Ki). Who could forget that heartbreaking scene where Captain Yoo is left sitting there while she walks by the window?!
How to get there: Incheon National University Station (Seoul Subway Line 1), Exit 4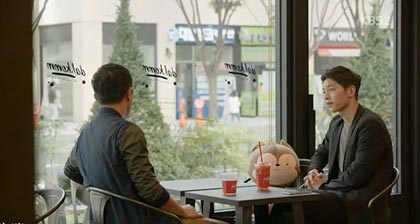 Meanwhile, the Bundang branch in the Gyeonggi Province is where Captain Yoo catches up with his best friend, Seo Dae Young (Jin Goo), over coffee in the very first episode. This is also worth visiting because of the music-inspired interiors.
How to get there: Jeongja Station (Bundang and the Shinbundang Lines), Exit 2
6. Coffee Prince
Also known as: the iconic flower boy café in The 1st Shop of Coffee Prince.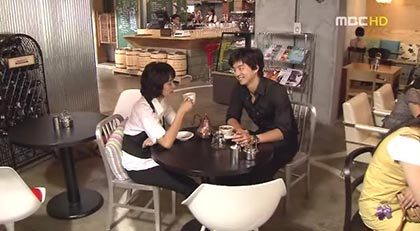 Though Gong Yoo made us swoon in Goblin, we first fell in love with him as a spoiled rich kid-turned-barista in the 2007 hit show. The main shooting location in which the storyline revolves is found in Hongdae, and every spot reminds us of the kilig scenes between Choi Han Kyul (Gong Yoo) and Go Eun Chan (Yoon Eun Hye). Even after 10 years, fans of the drama can still relive their love story in this café.
How to get there: Hongik University Station (Seoul Subway Line 2), Exit 6
7. Mango Six
Also known as: the coffee shop in The Heirs.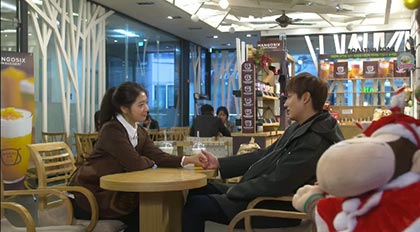 In the Cinderella-like storyline of The Heirs, Cha Eun Sang (Park Shin Hye) is a struggling high school student who works several part-time jobs and eventually falls in love with rich chaebol Kim Tan (Lee Min Ho). She was often seen working as a barista at a Mango Six branch, which then became the go-to place of Kim Tan and Choi Young Do (Kim Woo Bin).
How to get there: Seolleung Station (Seoul Subway Line 2), Exit 1
8. The Flower-Scented Cartoon Café
Also known as: the comic book café in My Love from the Star.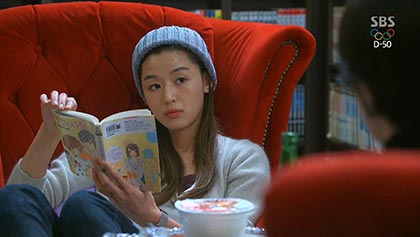 This café serves as the secret hideout spot of popular actress Cheon Song Yi (Jun Ji Hyun) in the 2014 drama. In moments that vastly contrasted her glamorous celebrity lifestyle, she would come here to read comic books and eat instant noodles. Do Min Joon (Kim Soo Hyun) even dropped by to pick up a few titles when Song Yi was sick—kilig!
How to get there: Sinchon Station (Seoul Subway Line 2), Exit 3 or 4
Follow Celina on Instagram.