I'm gonna be honest: I easily spent USD 300 on shopping alone during my first Singapore trip. That's roughly P15,000 I had to pay off in credit card debt when I got home. And I didn't even splurge on designer brands—I was thrifty, mindful, and okay, a little bit impulsive because it was The Great Singapore Sale, but my point is, it's no joke shopping in the most expensive city in the world. So take a cue from my mistakes and be strategic when you decide to burn some cash—because in SG, you definitely will. 

Pick among the highlights of my trip and make these stops part of your SG bucket list!

If flowers make you happy…Visit Gardens By The Bay
Address: 18 Marina Gardens Drive, Singapore 018953
More info here!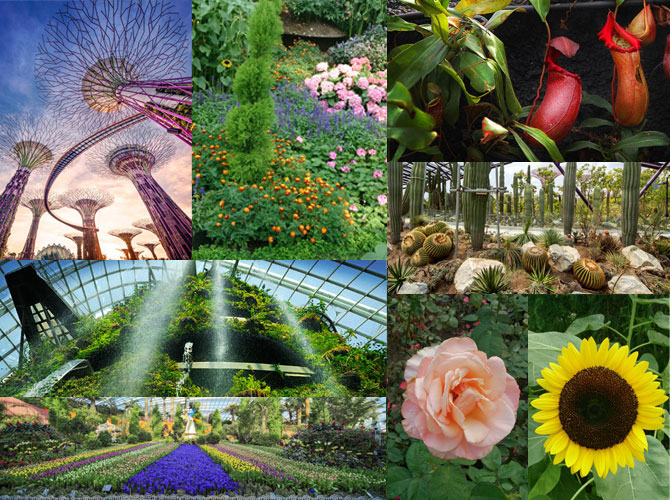 Continue reading below ↓
Recommended Videos
You've seen those alien-like Supertrees in a gazillion tourism photos, and apparently, they really are super for a reason: they harness solar energy to generate power for the lighting, irrigation, and cooling needs of the conservatory. Think that's a good conversation starter? Check out the Cloud Forest veiled in mist from the world's tallest indoor waterfall. Stroll along the 128 metre-long aerial Skyway walkway with a spectacular view of the SG skyline. And where else can you find peonies, pitcher plants, cacti, and baobab trees in one place? Tip: Visit this place with your cute plus-one, and the flowers won't be the only ones blooming. Win! Cost: SGD 28/adult
If you wanna live it up…Visit Marina Bay Sands
Address: 10 Bayfront Avenue, Singapore 018956
More info here!
Justin Bieber, Katy Perry, Lady Gaga, and Kylie Monogue stayed here when they visited SG, and most probably took a dip in one of the world's best rooftop pools (located at the iconic boat-like structure on top of all three hotel buildings). Not a big spender? You can still check out the other attractions inside the Hotel-Mall, such as the museum exhibits, concerts, and plays in its various convention centers and theatres. Hungry? You have to check out Pizzeria Mozza, made famous by Joseph Bastianich and the Iron Chef's Mario Batali. Cost: There's a Victoria's Secret and Sephora in the mall, so be prepared to spend AT LEAST SGD 100!

If you think mall-hopping's a sport…Stay in Holiday Inn Express, Orchard Road
Address: 20 Bideford Road, Singapore 229921
More info here!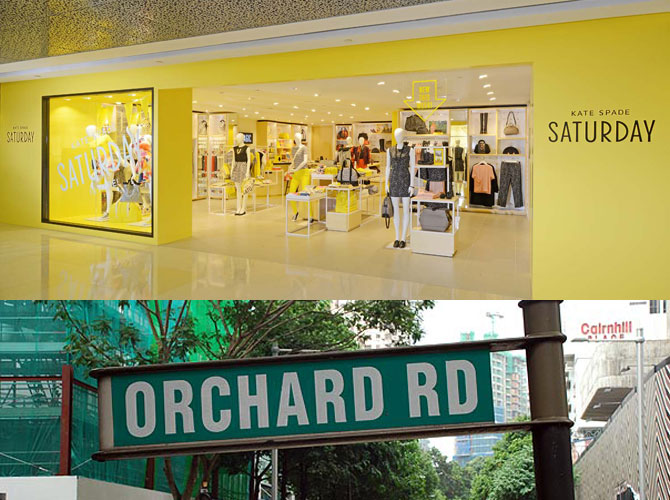 Warning: If you stay here, H&M will be just around the corner…not to mention at least four malls interconnected by the MRT. Holiday Inn Express offers all the basics you need to make your stay comfy and efficient: free WiFi, a choice between soft and firm pillows (no kidding), and complimentary breakfast. While you're there, visit the following malls: Orchard Gateway, ION, Paragon, Takashimaya, Robinsons, and 313@Somerset. Don't forget to stop by Kate Spade Saturday at ION Orchard—we don't have this Kate Spade line yet in Manila, so check it out! Cost: A single room with a queen-sized bed in Holiday Inn Express costs roughly SGD 250/night.

If you're craving for street food…Go to Chinatown Food Street
Address: 335 Smith Street, Singapore 050335
More info here!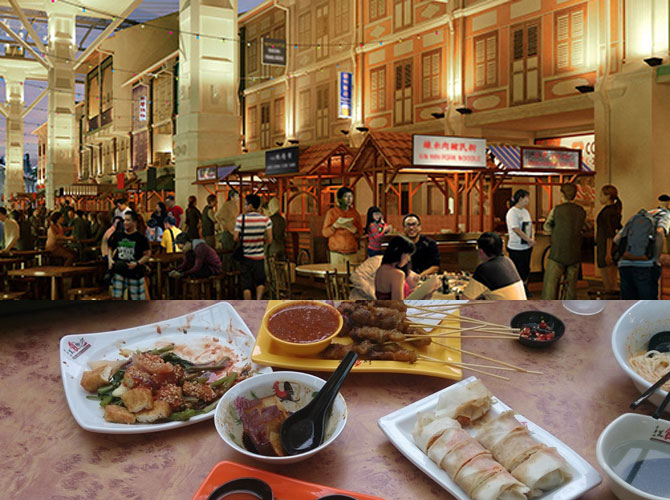 Get some deep-fried oysters, satay, and Hainanese chicken and dine al fresco along the street! Perfect for merienda at the end of a long shopping day. Cost: You can be full with SGD 25.

If you want to check out some local designers…
Visit Hansel by Jo Soh
Address: 02-14 Mandarin Gallery 333A, Orchard Road, 238867
More info here!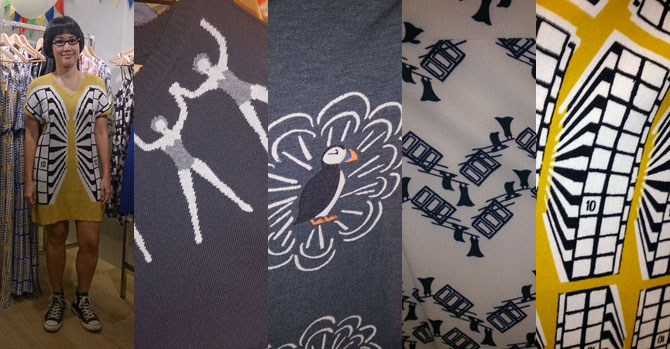 Jo Soh specializes in hand-drawn, quirky prints that exude playfulness with understated minimalism. If there's one celeb she could dress up for an entire year, Jo says it would be Zooey Deschanel—a clear indication of Hansel's playful, vintage-inspired style. Wondering who Hansel is? It's Jo's beloved Russell Terrier, a stray that she rescued off the streets! Cost: SGD 100++ (HOT TIP: Look at the back of the store—designers usually stash their older collections there, and sell the pieces DIRT CHEAP. Case in point: A halter dress I bought for SGD 9...which was originally SGD 239!)

Visit Saturday by Nic Wong
Address: Wheelock Place, Unit B2-04, 501 Orchard Road, Singapore, 238880
More info here!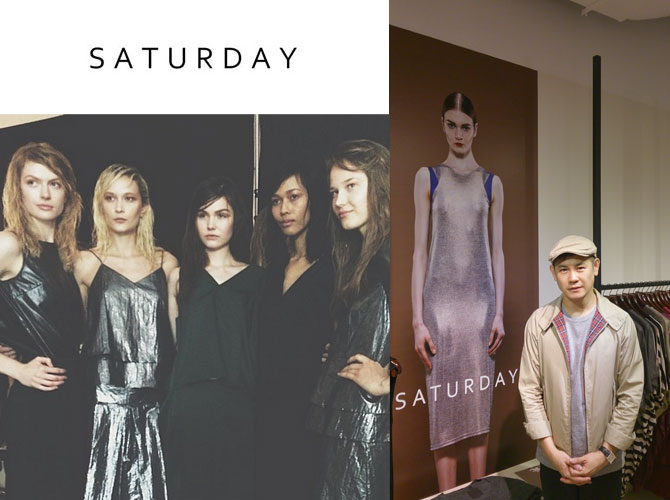 Nic's clothes look weird on a hanger but amazing when worn. His soft, strategic draping and asymmetrical cuts flatter various figures, and are ideal pieces to take from day to night. P.S. The brand is called "Saturday" for a reason—the clothes are items you'd wear on a weekend getaway, or during GNO. Cost: SGD 100++ 

Visit Marilyn Tan Jewellery
Address: Tangs Plaza, 310 Orchard Road (Level 2), Singapore 238864
More info here!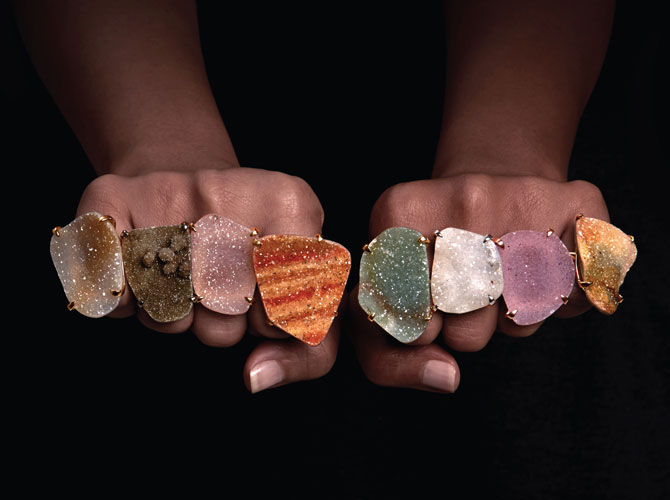 Marilyn's bespoke designs are inspired by nature, architecture, and her many travels. Her specialty? Hand-crafted statement pieces using colorful semi-precious stones. We're loving these rings from her Galaxy collection!

If you take dessert seriously…visit 2am: Dessert Bar by Chef Janice Wong
Address: 21A Lorong Liput, Singapore 277733
More info here!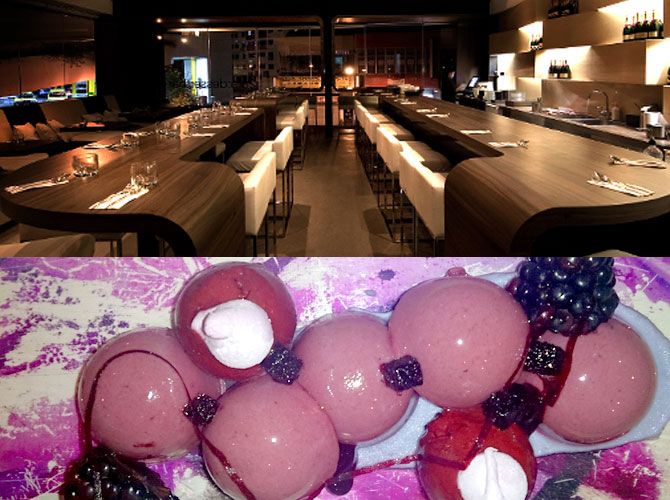 The SGD 40 you'll pay for dessert is going to be worth it, promise. Each item on the menu has a suggested alcohol pairing—I got "Purple," (see photo above) that had "purple potato puree, blackberry parfait, leather, lavender marshmallows, and fruit of the forest sorbet" paired with "Mumm Champagne Kir Royale." It was heaven. Cost: SGD 17++ per dessert plate and SGD 20++ per drink 

If you like Cubao X…you'll like Haji Lane
Address: Arab Street, Near Bugis MRT
More info here!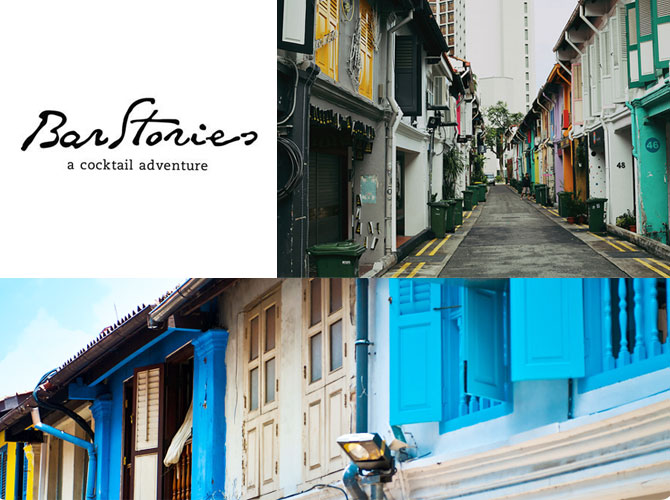 Make this one of your first stops in Singapore. Lined with quaint boutiques and homey pubs, Haji Lane is a bright and busy shopping place by day and a hipster hangout at night. Tip: Most shops here don't accept credit cards, so come prepared with your cash! Must-visit: Bar Stories. This pub does not have a menu, so just describe your drink, and let the mixologist concoct your signature cocktail. Cost: Roughly SGD 30 for two drinks at Bar Stories; shops along Haji sell items for as low as SGD 30

If you want a break from the city…Visit Dempsey Hill
Address: Tanglin Village, opposite the Botanic Gardens along Holland Road
More info here!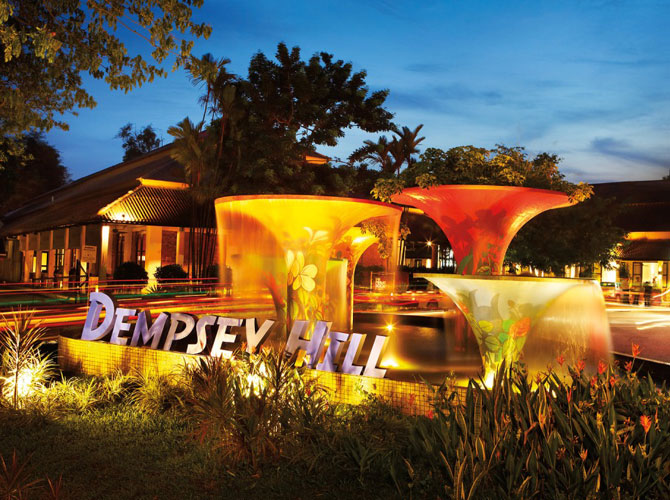 Go to Jones The Grocer for organic food items and top-notch cocoa pasalubong, then have an early dinner at The Disgruntled Chef , where you can share some tapas over a bottle of red wine. P.S. Dempsey Road isn't accessible via MRT, so you'd have to cab it. Cost: Be prepared to spend SGD 70++ for 2 people

If you're a sucker for brunch and books…Visit Tiong Baru
Address: Yong Siak St., Tiong Baru, Singapore, 168645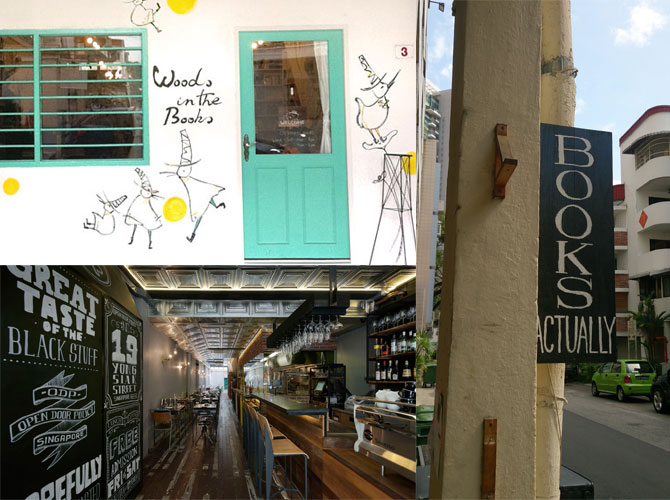 For brunch, have some mimosas and bistro fare at Open Door Policy, where there's no WiFi because they want their guests to actually converse over good food (When was the last time you actually did this?). After your meal, head to Books Actually and Woods In The Books for a tome to read on your plane ride home. Cost: Around SGD 70++ for 2 people at Open Door Policy
 ***

Good news! The Great Singapore Sale is ongoing until July 27, so now's the perfect time to visit! For sale alerts, participating shops, and events, visit this link!
Special thanks to Charlene Sapina of the Singapore Tourism Board. For more about SG, visit YourSingapore.com.