Do you have a million old shirts eating up all your closet space? Why don't you go through them and select a few that you can finally let go of and turn them into a useful rug?
Here's what you'll need: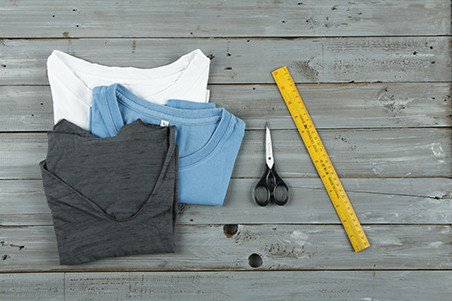 Old t-shirts
Ruler
Scissors
What to do:
1. Cut strips of fabric around 1/2" wide and 4" to 6" long from your old t-shirts. You can go all-out with random colorful fabrics for a fun "anything-goes" look, or you can choose different shades of one color for a more subtle and polished appeal.
2. Cut out a rectangular (or circular) shaped fabric from the back of an XL t-shirt or any sturdy fabric material to form the base. Cut slits about half an inch wide and 3/4" apart. Leave a 1" border.
3. Take a strip of fabric and tie a knot around two slits on the base, lengthwise. Repeat this procedure until you've completed the whole base. Place your finished rug by the door or under the coffee table.
For more DIY ideas, check out RealLiving.com.ph!
Continue reading below ↓
Recommended Videos