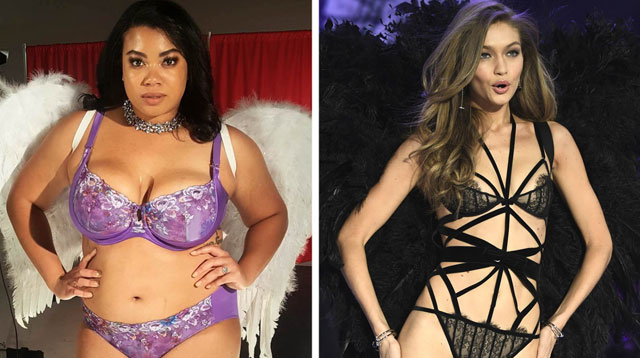 For many, the Victoria's Secret Fashion Show (VSFS) is the much-awaited fashion event of the year, arguably more popular than New York Fashion Week or Paris Fashion Week. Hell, both Kendall Jenner and Gigi Hadid admitted that they've been dreaming about walking the Victoria's Secret runway since they were kids. 
But for a show that means big business and insists on the importance of empowering women, it's not that diverse. Don't get us wrong—we're not overlooking the fact that there are more colored models this year than any other year in VSFS history. Good for them! When it comes to body diversity, however, every woman on that runway still adheres to the ideal standard of beauty, unrealistic as it may be. And that's just discouraging. 
As a response, Buzzfeed produced its very own lingerie runway show, featuring women with different body types looking gorgeous as hell! 
As one woman says, "It's not about promoting one type of body, but making sure that we're promoting all different types of bodies."
YES. Here's hoping Victoria's Secret catches up soon. 
Follow Ysa on Instagram. 
Recommended Videos