Since handing himself in to a New York police station in May 2018, following multiple accusations of rape and sexual assault, Hollywood producer, Harvey Weinstein's legal case has been high-profile news.
It's been reported that the jury, comprised of seven men and five women, found him guilty of two charges: one for a criminal sexual act and another for "third-degree rape" (this is a lesser charge than first-degree rape, which he was acquitted of). The criminal sexual act saw Weinstein force oral sex on a former Project Runway production assistant, Miriam Haley, in 2006.
Weinstein was on trial for a total of five counts, meaning he has been acquitted of three others (including the two most serious of predatory sexual assault, which involved The Sopranos actress, Annabella Sciorra, and of first-degree rape). Six women testified during the trial, claiming that he assaulted them, according to The New York Times.
Last week, Weinstein's attorney Donna Rotunno, who defended him, made headlines of her own, too—thanks to her controversial views on sexual consent contracts. Model Gigi Hadid was initially considered to sit on the jury, but was dismissed after it emerged that she had met some of those involved in the accusations.
Continue reading below ↓
Recommended Videos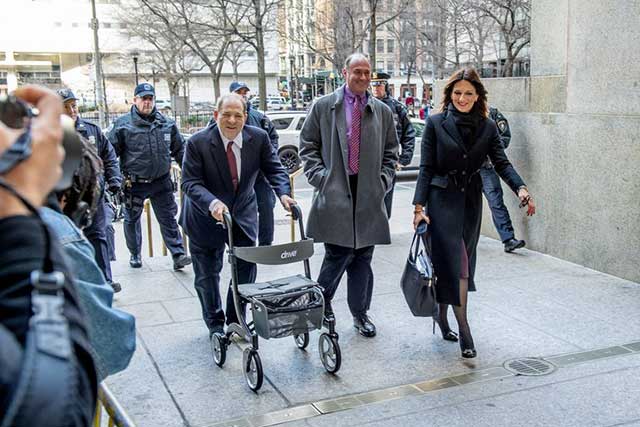 The allegations against Weinstein, who worked on hundreds of well-known movies, including Kill Bill, Good Will Hunting, and Lord Of The Rings, sparked the global movement #MeToo. Women (and men), including high profile names, around the world took to social media to air their own experiences of sexual harassment and assault, in the workplace and beyond.
When allegations were first made against Weinstein, celebrities such as The Obamas, Emma Watson, and Lena Dunham spoke out condemning him. The producer could now face jail time.
***
This article originally appeared on Cosmopolitan.com/uk. Minor edits have been made by the Cosmo.ph editors.