It's said that first impressions last—and when it comes to finding the love of your life, this might be something we hope is either true or patently false, depending on how we perceive ourselves and on what we ourselves notice first!
For example, a lot of women talk about noticing a guy's smile or laugh when they first meet; others look for traits like confidence or how well-spoken someone is. Others go purely physical, noticing a man's hair or hands or eyes first thing. Maybe it's something else entirely, like the spot they met at, the other person's clothes, or even a klutzy or funny moment that served as a meet-cute.
But what happens on the flip side? What do guys notice? More importantly, what do guys tend to remember about their first encounters with the women they fall in love with?
We thought we'd ask a few guys to share their first impressions of the women they ended up partnering for life. The responses ranged from cute to funny to so, so sweet, and we just had to share!
ADVERTISMENT - CONTINUE READING BELOW ↓
Keep reading for quotes from nine Pinoy men who answered the question: "What's the first thing you noticed or remember noticing about the woman you ended up marrying?"
"I remember noticing her eyes first—there were two of them! Just kidding. They were large and hazel-colored." —Rob Santiago, married to Trey Ajusto for one year, together for 10 years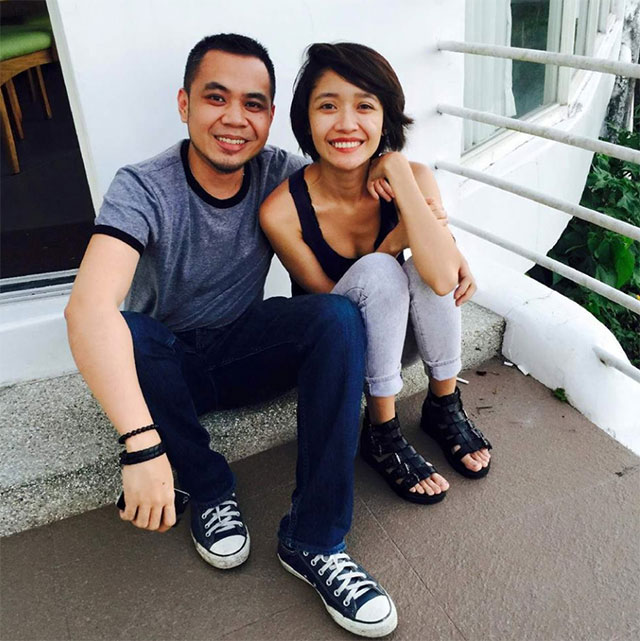 ADVERTISMENT - CONTINUE READING BELOW ↓
Recommended Videos
"My wife and I started out in a love-hate relationship. She speaks her mind and is very blunt, which irritated me when we hung out with our barkada. Her strong personality meant we clashed most of the time. Little did I know that it was this aspect that bit by bit led me to falling in love with her. Two years after, we tied the knot." —Samuel Dychangco Jr., married to Hannah Nova Dychangco for three months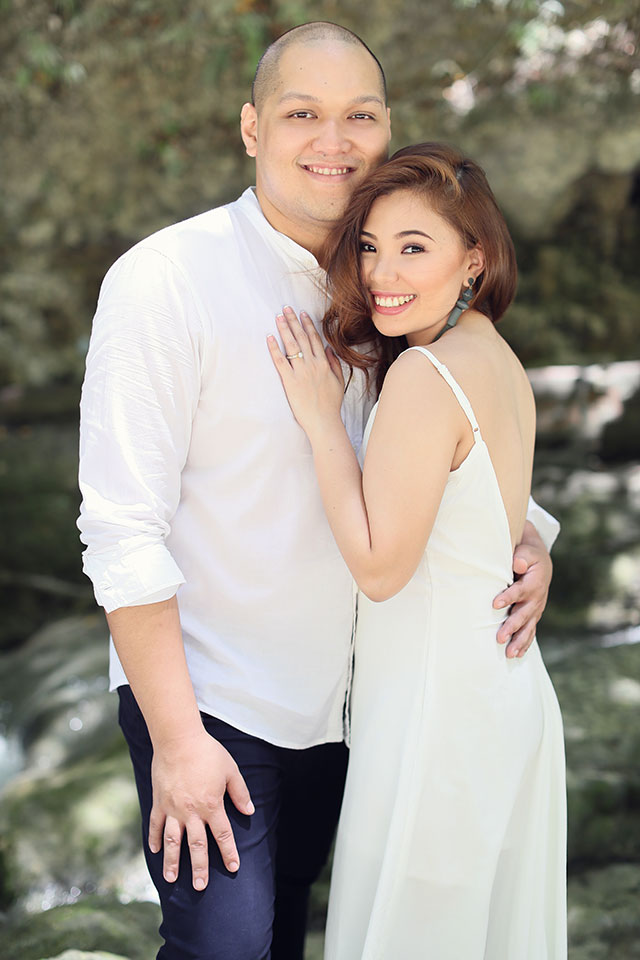 ADVERTISMENT - CONTINUE READING BELOW ↓
"It was a combination of different things. I saw her walking back to her apartment; I was her neighbor. I noticed her face, particularly her fringe." —Leo Francia, married to Michelene Venzon for five years 
"It was July, I remember. I met her at a party, and she was dancing like nobody was watching. The first time I talked to her, she dazzled me with her personality. 'I like you—talk to me when you're sober,' she said." —Charles Bulos, married to Daxe Bulos for one year
ADVERTISMENT - CONTINUE READING BELOW ↓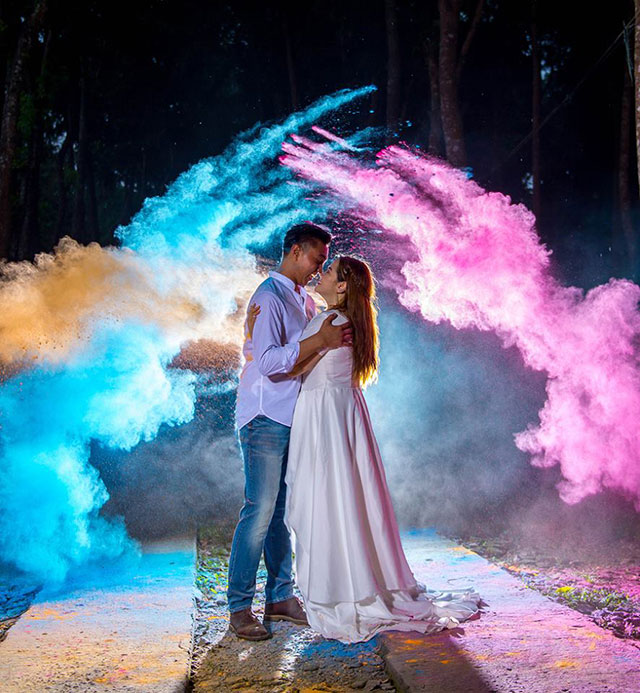 "Her eye bags! My wife has always been a workaholic, [even] during our college days. During our first dates, she would be embarrassed by her eye bags, but I always loved 'em—they're beautiful. When she commits to something, she never gives up. Now she's living her dream of being a published middle grade novelist, thanks to her hard work and perseverance, which I had always seen through her eye bags." —Marc Villanueva, married to Gail Villanueva for 12 years
ADVERTISMENT - CONTINUE READING BELOW ↓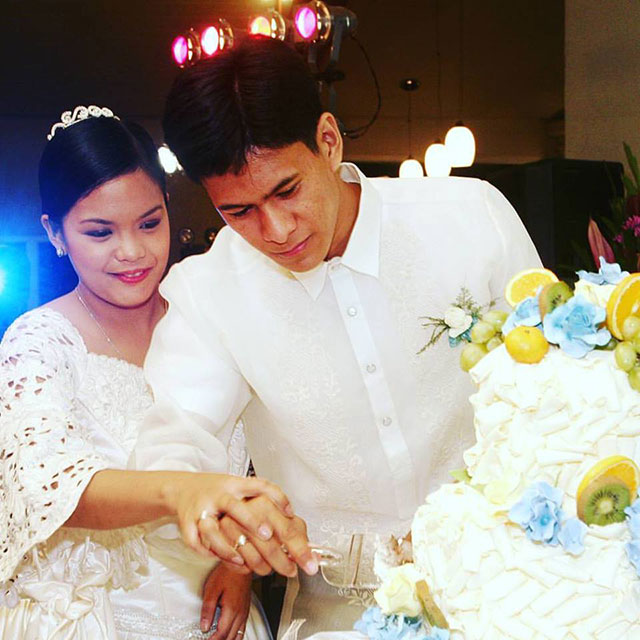 "I noticed a lot of things about Lorra when we first met—her smile, her enthusiasm, her laugh—but it wasn't until years later, when I really began noticing her and realized she was the one I wanted to spend the rest of my life with. We had started hanging out and spending more time together (after having gotten out of previous relationships), and I noticed she existed in a different time zone than I did: I was a morning person, accustomed to being home and in bed by 9 p.m., she was used to waking up and staying up late. That I never felt bothered or encumbered by it, and in fact didn't realize it til months later, made me realize she was the one, the person I would cross all of time and space just to be with." —Elbert Or, married to Lorra Elena Or for five years
ADVERTISMENT - CONTINUE READING BELOW ↓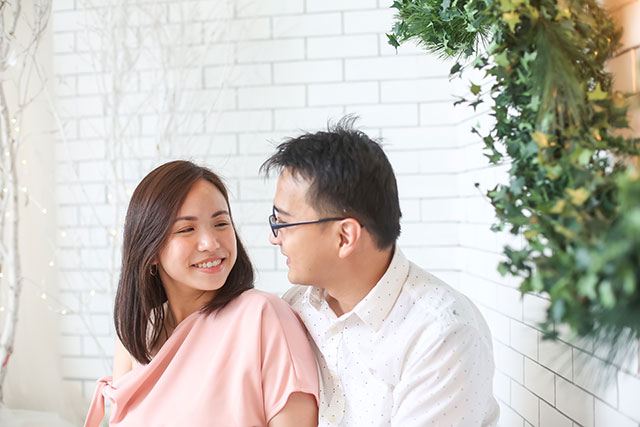 "[I noticed] she was wearing these funky red sunglasses the first time I saw her. They made her look like a gypsy, and I wanted to get to know her." —Fil Castro, married to Gina Pestaño Castro for 12 years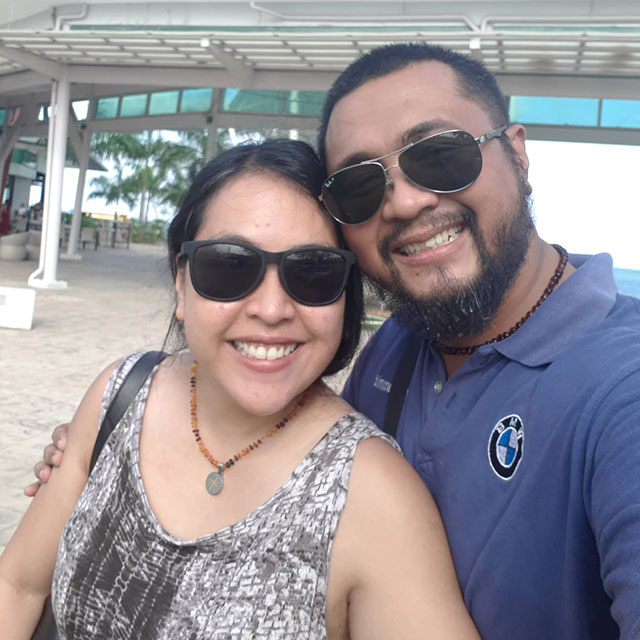 ADVERTISMENT - CONTINUE READING BELOW ↓
"I'd actually been friends with her for quite a while before we started dating; but one of the first things I noticed about her that always amazed me was the effortless way she could light up the room. Whether it was from a laugh, or just the way she talked to other people, she always carried a glow of genuine kindness that instantly brightened your day." —Chris Van Hoven, married to Giannina Van Hoven for three years
ADVERTISMENT - CONTINUE READING BELOW ↓
"The first thing I noticed was how I comfortable I was with her— she's someone I could laugh with and sit in silence with without a hint of awkwardness." —John Pagulayan, married to Caroline Pagulayan for 11 years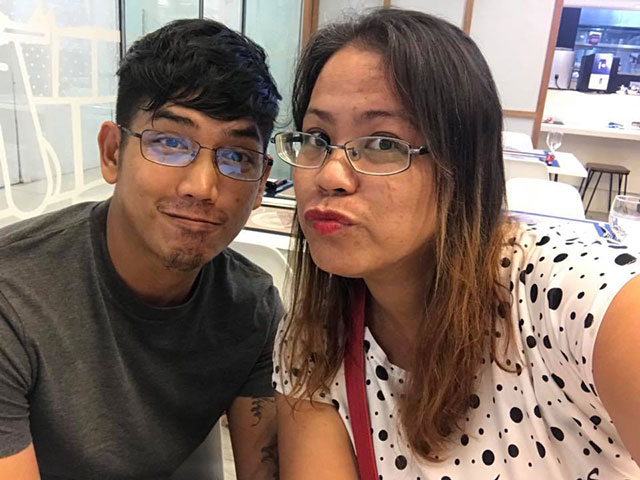 EXPLORE COSMO