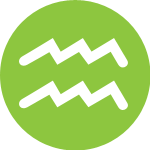 AQUARIUS (January 20-February 18)

If you can have just one goal in 2012, it should be to network, network, network! Turn on your inborn Aquarian charm and never let it rest. It's going to be a year full of social calls and meeting new people.

Because of the hectic schedule, you'll wonder if it's all worth it. Your efforts will pay off as these contacts will help your career reach new heights beginning 2013.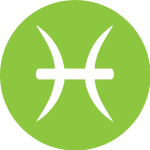 PISCES (February 19-March 20)

Your career and financial well-being will continue to be stable this year--so stable that it may seem stagnating to you.

Banish those thoughts, Piscean, and look on the bright side. A stable career allows you to explore and improve other facets of your life. It's a luxury few people have these days, so make the best of your time.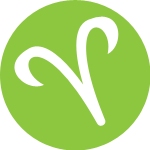 ARIES (March 21-April 19)

Listen to advice from an expert like Suze Orman. This year, make a vow to improve your financial standing by simply shopping less. While those trendy blouses and sky-high shoes will continue to lure you away from your resolve, brandish some willpower and save or invest in an insurance plan instead.

Girlfriend, you're not getting any younger--it's time you take control of your financial security, pronto!
[nextpage]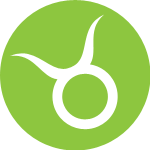 TAURUS (April 20-May 20)

Your resources will take a major beating this year, but it won't leave you needy or deprived.

It was great foresight on your end to have set aside money for rainy days, and this fund will keep you afloat.

You'll begin to replenish your savings in the last quarter of this year, and by 2013, you'll be in good standing once again.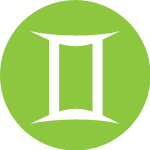 GEMINI (May 21-June 21)

Good news: Money is going to come very easily into your life in 2012.

Bad news: It's going to flow out of your life just as easily.

You need to study your expenses and see how you can put a lid on your spending. It may not solve the problem completely, but at least you'll be able to keep some of your earnings in the bank.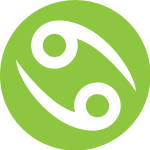 CANCER (June 22-July 22)

Stop whining about your financial status or your oh-so-stressful job. It's time you take responsibility for your life.

Instead of sitting around waiting for things to happen, go apply for a new job or think of ways you can earn extra cash.

Once you take action, the world will conspire with you to make your life better. So, what are you waiting for?
[nextpage]

LEO (July 23-August 22)

You'll learn the true meaning of the word "hectic" around mid-March to late June. You will launch projects left and right, filling your planner with meetings and presentations.

There will be times when you will feel the world is on your shoulders and you just want to give up. Lighten up, Cosmo girl. The storm will pass. You'll survive it beautifully, and with great praises from your superiors to boot.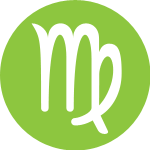 VIRGO (August 23-September 22)

Virgos are notorious workers who push themselves tirelessly toward a goal--you are definitely no exception.

This coming year, your hard work will be recognized at last. You will be given a promotion, or a new job will finally reward you with the benefits you deserve. Yes, believe it, Cosmo girl! You've come a long way to get to where you're heading.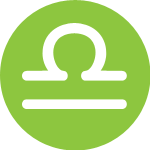 LIBRA (September 23-October 22)

One good thing about this year is you'll never be left wanting for money. Extra income will flow easily into your life, or your pay will receive a well-deserved boost. You'll be able to afford all the Topshop pants you want or all the MAC makeup you've been lusting for. Hell, you'll be able to give your friends a Topshop or MAC gift if you want to!

2012 is not the time to scrimp, Libra, so shop 'til you drop without worries. You can afford it!
[nextpage]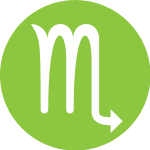 SCORPIO (October 23-November 21)

There will be some trouble on the career front for you when your current profession begins to feel unfulfilling and drab. The truth is very simple: Scorpios have a natural creativity that needs to be expressed.

Jobs that offer little room to express your fine tastes will eventually become lackluster to you. So, pack up your bags and search for your true calling. Don't worry about the money. Money comes naturally to those who do the things they love.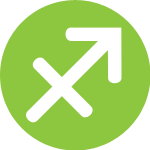 SAGITTARIUS (November 22-December 21)

Obligations to your family will create financial burdens for you in 2012.

Initially, you'll feel its heavy weight on your income, but the enterprising Sagittarius in you will find ways to bring in some extra cash.

By the latter part of this year, you'll be able to help your family and still have enough money to spend on a fabulous bag or two.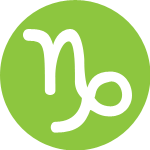 CAPRICORN (December 22-January 19)

Monetary prospects will be abundant this year. You just need to trust in your keen Capricorn instincts to lead you to the right projects or ventures.

While events in your personal life might distract you from your professional tasks, the people you work with will keep you anchored and focused on what you have to do. By the end of 2012, you'll be thanking your lucky stars that you have such amazing people around you.
Continue reading below ↓
Recommended Videos