In an ideal world, women would be asking men out like it ain't no thang. But no matter how far we've come in claiming rights, breaking barriers, and challenging the patriarchy in the last few centuries, when it comes to making the first move in dating, a lot of us still clam up like Maria Clara blushing behind her abaniko.
These five Pinays are here to show you that you CAN make the first move, and that guys WON'T be turned off by your candor if you do—in fact, these women are now married, engaged, or have been with their partners for years. Read their stories below, and be inspired to send that first message/ask that male friend out/tell your childhood crush that he is the love of your life. (Too far? K.)
***
Sir Wade was Jessica's customer at a restaurant. She kept up their friendship online, asked him out, and the rest is history.
"Sir Wade was a frequent customer at the restaurant I used to work at in Los Angeles. He was good-looking, funny, and he always tipped. (Joke lang!) I remember being attracted to him right away because he was just so respectful and gentlemanly.
Continue reading below ↓
Recommended Videos
"Even after I quit the restaurant, we stayed friends and would talk every so often on Snapchat. One day, he had something really interesting on his story, so I messaged him about it. That's how we really began talking.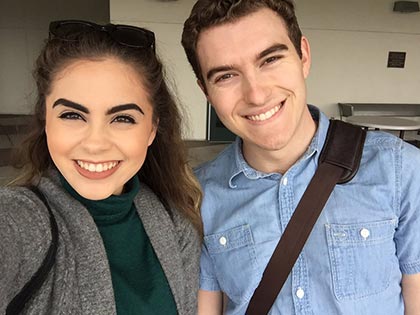 "We texted constantly until one day, we had a very long five-hour phone call. During that phone call, I realized that I really felt there was something special between us, and that I didn't want to miss any opportunity to find 'The One.' I'm a YouTuber, and since there was a party at YouTube Space in LA coming up, at the end of the call I asked if he would be my date to the party. He very enthusiastically said yes!
"Fast-forward to February 2017 when I was invited to come to the Philippines to do a project for my YouTube channel. I thought it was the perfect opportunity to take him along so he could finally meet my amazing Filipino family. Being Filipino-American, I find family one of the most important aspects of life, so it was very important to me that he meet them. The trip ended wonderfully! My family loved him, he loved my family, and Sir Wade proposed to me on the beautiful white sand beaches of Boracay."
***
A newly-single Kath just happened upon Jet's Friendster profile, decided she liked him, and sent him some feelers on social media. Now, they're happily married.
"Back in late 2009, I was recently dumped and was looking for a panakip-butas. I had gotten tired of dating men who didn't understand the work I did in advertising and as an entertainment blogger; men who would be so uncomfortable if I brought them to a theater play where we needed to socialize a bit. After a series of romantic disappointments, I had decided to set my standards really high and didn't care if I had to make the first move.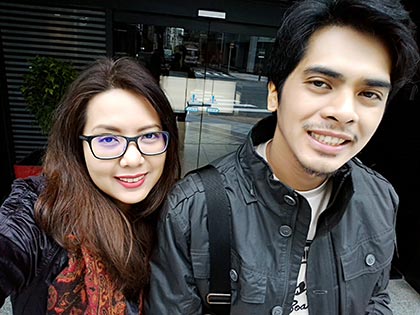 "One night, I searched Friendster for friends of friends of friends and landed on the profile of this guy whose profile photo showed him smirking beside a beer tower. Jet had thick, curly, unruly hair and a jackass face. While most guys on Friendster had an entire album dedicated to same-day selfies, Jet, on the other hand, only had two or three profile photos—and they were cropped from group shots. I thought he was effortlessly cute and manly. I sent him a 'smile,' which was the Friendster equivalent of Facebook's 'poke.' The next day, he sent me back a 'smile,' and I sent him a friend request.
"We became Friendster and Facebook chat mates first before we met in person and started dating that same year. I took him to a series of lifestyle events I had to attend for work to see if he was the one who could finally run alongside me. And you know what? He ended up impressing me even more.
I married the guy from Friendster and we're now living in Petaling Jaya, Malaysia."
***
When Amelia first met JM, sparks flew—or so she felt. So she added him on social networks, tried to get face time with him, and a few weeks later, they were a couple.
"I was in college in Davao City when I met JM. He was a senior, I was a sophomore, and we were both from the same college division.
"Around the time of the school fiesta, there was a university-wide photography contest in progress. My best friend's ex-boyfriend was the model representative for our division. After one of the shoots, I met up with my best friend and her then-boyfriend, who were with one of our division's photographers: JM.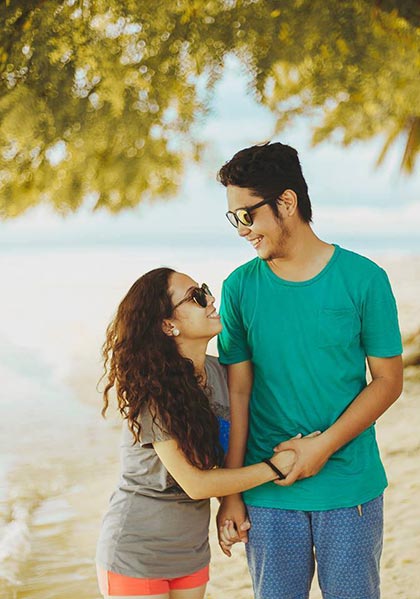 "I immediately felt attracted to JM, and I sensed that he found me attractive as well. (I know. I'm full of myself). We were introduced and had a short conversation. Once he had left, I gushed about how cute he was to my best friend. She hinted that he was single, so I told her to help me get the guy. She suggested I tag along with them as a group after every shoot, and so I did, trying to get his attention at every instance.
"I decided to make the first move on JM simply because I didn't think I had anything to lose. Soon after that first meeting, I added him on Facebook. We started talking more and we'd stay up all night chatting on Yahoo! Messenger. It didn't take long for our little thing to develop. A few weeks later, we were a couple.
"Almost seven years later, we're still together."
***
Philip was the quiet type, which frustrated Sol because he didn't seem to take the bait at first. When he finally did, everything fell into place.
"Philip and I met at our current workplace in Nova Scotia, Canada. We belong to different departments, so it wasn't until the company Christmas party that we officially met.
"Philip was the quiet type of guy and was quite mysterious. I do not usually go for the quiet ones; I've always gone for the outgoing ones. But something about Philip just pulled me in. I found myself challenged by him.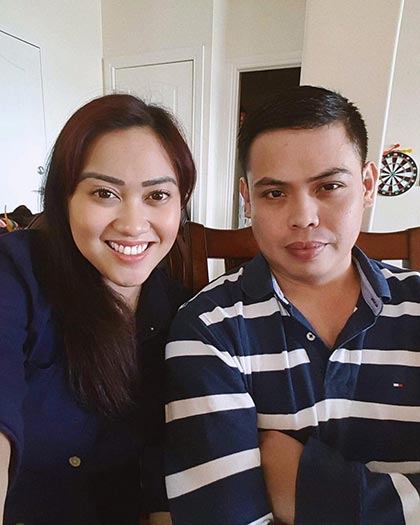 "At the Christmas party, most of our colleagues would pair us up, but Philip was just the chill guy nodding along to their teasing. I kept trying to catch his eye, but he would avoid eye contact. I kept trying to start a conversation with him, but he'd give one-word replies. I stood beside him for pictures, but still, nothing. I got quite frustrated because I kept trying to get his attention but he never took the bait.
"I almost gave up when, towards the end of the night, he finally sat beside me and offered me a drink. After the party, he dropped me off at home because we found out that he lived three minutes away from me—a convenient coincidence that worked in my favor!
"Now, we've been together for two years and have been happily living together for almost as long."
***
Manila-based Joy met—and made a move on—Kansas-based Andy online as a high schooler. They haven't stopped talking since.
"We met online first—I was into story-based role-playing games in my teens, and I started playing one hosted in Yahoo! Groups along with the original Neverwinter Nights game when I was in high school. Andy and I met in the Yahoo! Group, then we moved to Neverwinter Nights. His writing style drew me in, and soon we exchanged email addresses.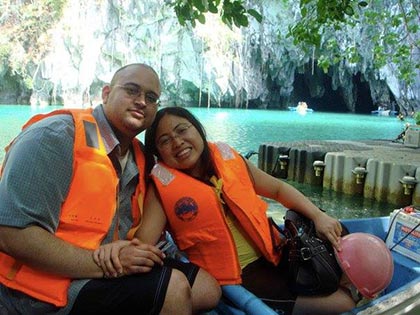 What started out as simply plotting interactions for our characters extended to sharing personal stories and photos. I slowly noticed that we had begun flirting both on and off the games, plus his genuine personality is what I had always wanted in a partner. But I felt he was taking it too slow, so I filled out a dating quiz that showed how bad I got it for him, sent him the results, and told him, 'Let's go for it!' He was pleasantly surprised, but still a bit wary, as both our parents had separated prior to our online meeting. So I made sure that we had long talks first about our decision to start dating.
16 later, after some bumps on the road, we are still a couple dating long-distance, and we're meeting up in the flesh again next month!"
Follow Cheekie on Twitter and Facebook.