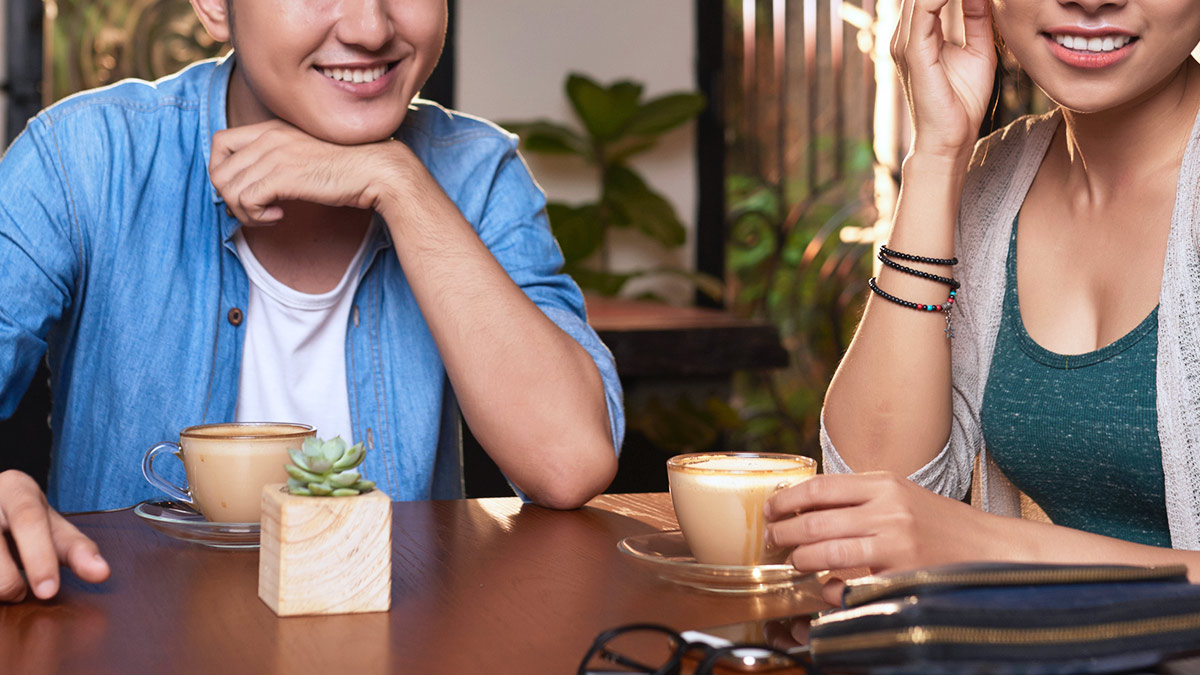 Saying "I love you" for the first time can be nerve-wracking. It's like its own mini-proposal. Even if you're pretty sure you know how the other person will respond, there's still the off-chance things could go horribly wrong. And of course, as these guys can attest, even off-chances can happen.
Don't read these if you plan on confessing your love to anyone any time soon. Or do, and know that even if the worst does happen, you definitely won't be alone.
"I was seeing someone and things were going great. She came over and I made her dinner, and in hindsight, she was really distant. I think at the time I just chalked it all up to her having a bad week at work. I knew I was falling for her but was waiting for a good time to say it, and this felt like as good a time as any.

"I started to give a little speech of sorts about how great she is and just as I started to say, 'I'm falling in love with you' she cut me off to tell me she was seeing someone else and she didn't think this was going to work out. At least she told me before the main course so my roommate and I were able to have a romantic dinner together instead after he got home from work." — Matt, 27

"I confessed my love to a girl in her eighth-grade yearbook. She just never talked to me again. I basically got ghosted in eighth grade. And now she can look at my dumbass confession whenever she wants. Her kids will find that yearbook one day and see how nerdy I was." — Max, 29

"Not once, but twice I've told ex-girlfriends, 'I love you' a few months into the relationship and they responded, 'cool, thanks' and 'I think you're really great' respectively. Those relationships did not last and I learned to sit on my emotions and wait longer before blurting anything out." — Ryan, 27

"We were cuddling on the sofa watching a movie, and I just felt really good about everything and I sort of whispered it to her. I thought I was being cute. She just ignored it. She told me she loved me a month later, and confessed she froze up when I said it but she was glad I did. So it has a happy ending, but I don't even remember what happened in the movie we were watching because I just sat there dying inside." — Michael, 26

"I started seeing a woman that I met on Tinder and things felt great. I was driving home from work and realized how serious things were getting because I just really wanted to see her and I was excited about it. So I decided to surprise her at her place. It wasn't like I was going to show up and declare my love… but I didn't have a plan.

When I got there, her roommate that I never met gave me a weird look at told me she was out with her boyfriend. It was very deflating to my ego, but at least I found out." — Ethan, 28

I didn't have my first serious girlfriend until uni. I wound up falling desperately for a second-year student… she was a cool arty type. We were doing the whole uni dating thing, which was basically just going to parties and having sex. When I told her I loved her, she told me "No you don't" and I started crying. She wound up being right and she was trying to show me that we were having fun but we weren't right for each other. But that was… embarrassing." — Peter, 27

"I went to a concert with a girl I had been seeing and we were having a great time. I blame all the positive vibes and shit, but I yelled into her ear that I loved her and she basically booked it out of there and left.

"She literally left me there. She was my ride. I was 17 when this all happened and it definitely taught me to be less of a dipshit." — Kyle, 26

"We had been dating for a year. I finally told her I loved her and she got really weird about it and told me she had some thinking to do. She texted me a few hours later asking me if it's OK if she comes back to my place. She gave me this whole speech about how when I said that she realized she didn't feel the same and she never would, and we had no future together. It happened years ago and I didn't even think about it in the longest time until now." — Alex, 27
***
This article originally appeared on Cosmopolitan.com. Minor edits have been made by the Cosmo.ph editors.
Recommended Videos