The world of sex toys is big and beautiful, but it can also be confusing. For instance, how do you pick the right vibrator? And what's the difference between a vibrator and a dildo? Who are butt plugs *really* for? Below are some of the most popular sex toys out there, and how you can decide if it's one you're willing to try on for size.
Dildos
Unlike vibrators, dildos are designed specifically for penetration. Most dildos don't vibrate. They're usually just used as is or strapped to a person. When buying your first dildo, take into consideration the size—length and girth—because yes, there is such a thing as "too big."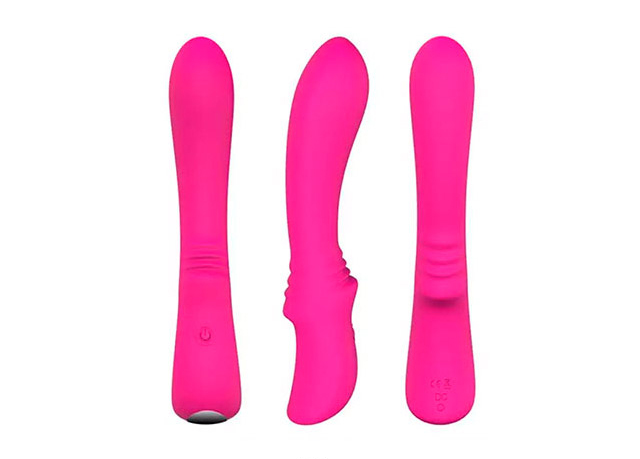 Dildos, P1,999, Lazada
Vibrators
Vibrators are sex toys with a motor that have throbbing or buzzing sensations. While most people use it for stimulation, some vibrators double as massagers. There are several types of vibrators: bullets, wands, clit stimulators, rabbits, to name a few.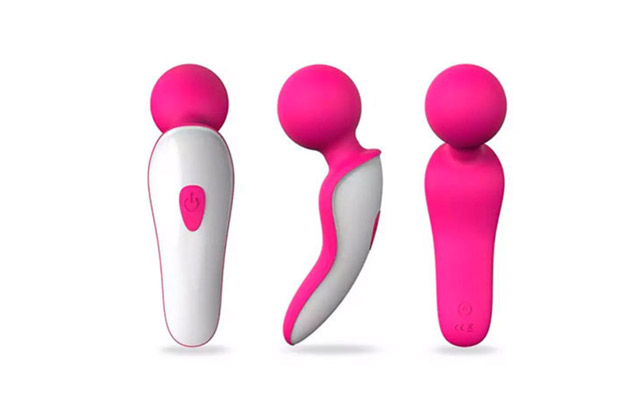 Vibrators, P999, Lazada
Butt Plugs
As the name suggests, butt plugs are made for anal play. Like dildos and vibrators, butt plugs also come in different sizes. The plug's base sticks out while it is inserted. It's meant to stay in while it's in use—something that sets it apart from a dildo and a vibrator, which aim for that in-and-out sensation.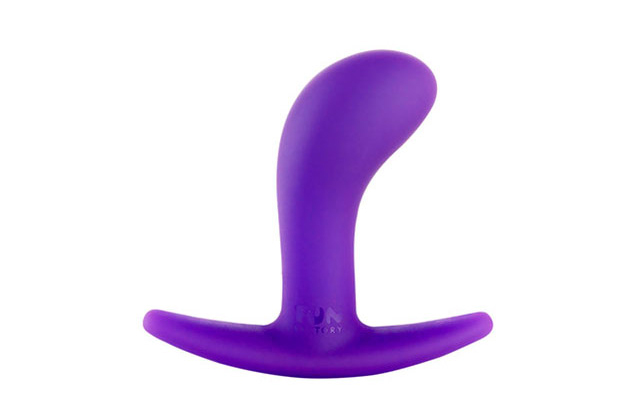 Butt Plugs, P1,570, Ilya
Anal Beads
Anal beads are similar to butt plugs, but instead of inserting the entire shaft all at once, you go in bead by bead. To remove it, "pop" it out one bead at a time; this is typically the pleasurable way to use it. Invest in some quality anal beads because the last thing you want is for a bead to break while it's inside you!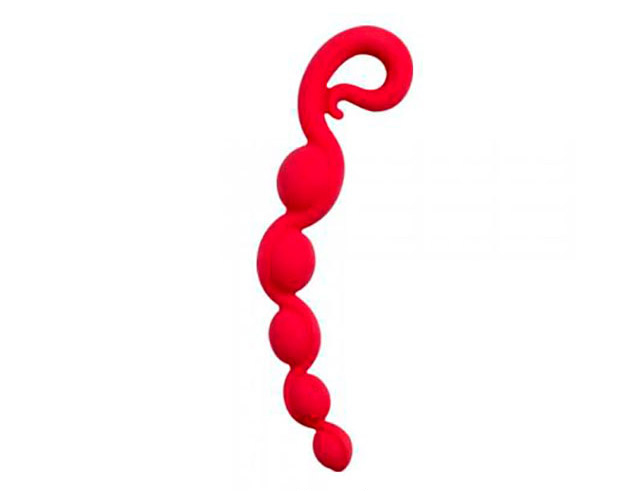 Anal Beads, P1,550, Ilya
Strap-Ons
Strap-ons can be really fun if you and your partner are interested in…fucking outside the box. These can get expensive, especially if the harness is made out of real leather, but it's a worthy investment for your sex life.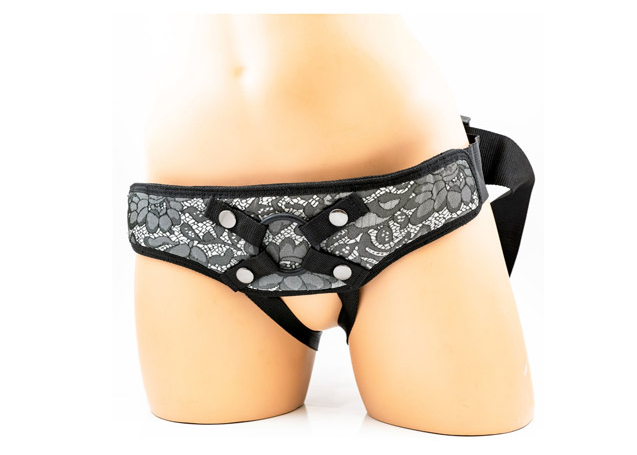 Strap-Ons, P1,400, Ilya
Nipple Clamps
Dip your toes into a little BDSM and channel your inner Anastasia Steele. Nipple clamps hurt, but in the hurts-so-good kind of way that leaves you biting your lip. Don't worry, this sex toy is adjustable. If you have money to spare, spring for clamps that vibrate.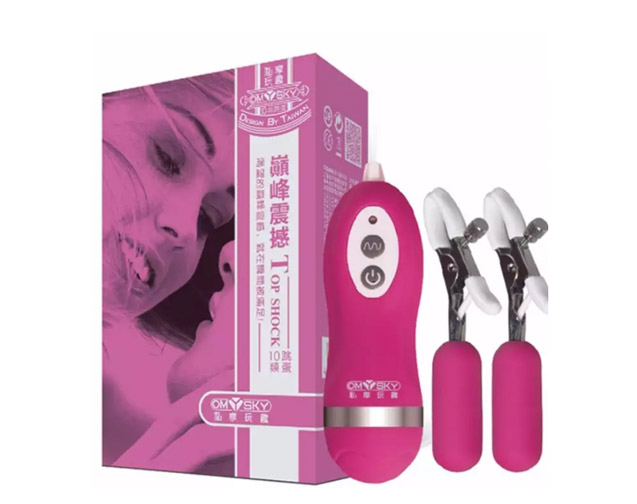 Nipple Clamps, P899, Lazada
Cock Rings
If you care about your partner's pleasure, and you should, a cock ring is the sex toy that'll be getting him off. Did you know it can help him stay hard longer? And if he's wearing it while you're having sex, it doubles as a clitoral stimulator. Win-win!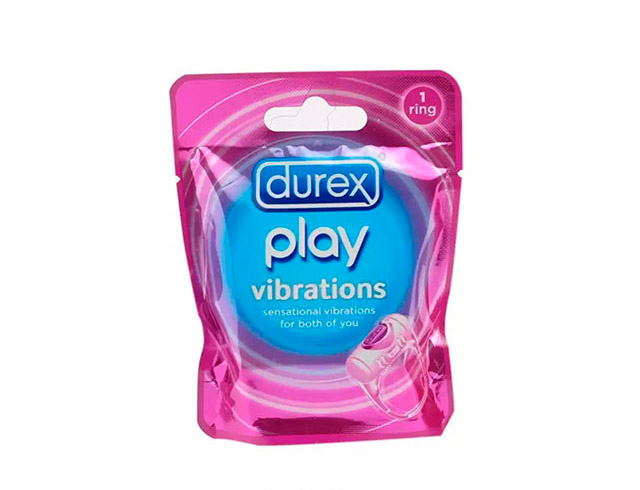 Cock Rings, P300.25, Lazada
Ben Wa Balls
If you're a fan of the Fifty Shades movies, then you must know that scene where Anastasia slips little balls up her vagina right before a dinner party. Not only do they feel amazing when they're in you, Ben Wa Balls are perfect at strengthening your pelvic floor.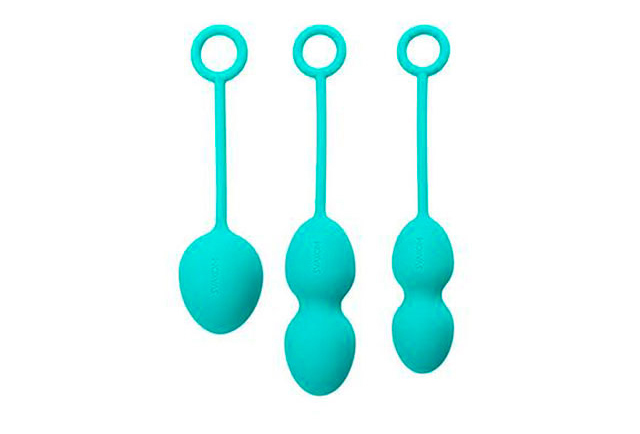 Ben Wa Balls, P2,500, Ilya
Handcuffs
Handcuffs are just one of the many normal things you can add a sexual twist to. Unless you're participating in a little prisoner role play, we suggest opting for the fuzzy kind.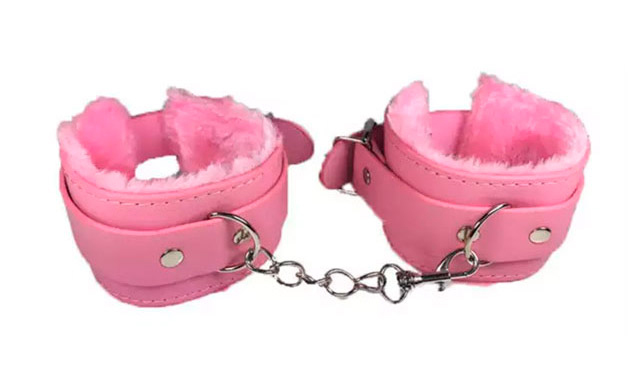 Handcuffs, P996, Lazada
Follow Ysa on Instagram. 
Recommended Videos