Missionary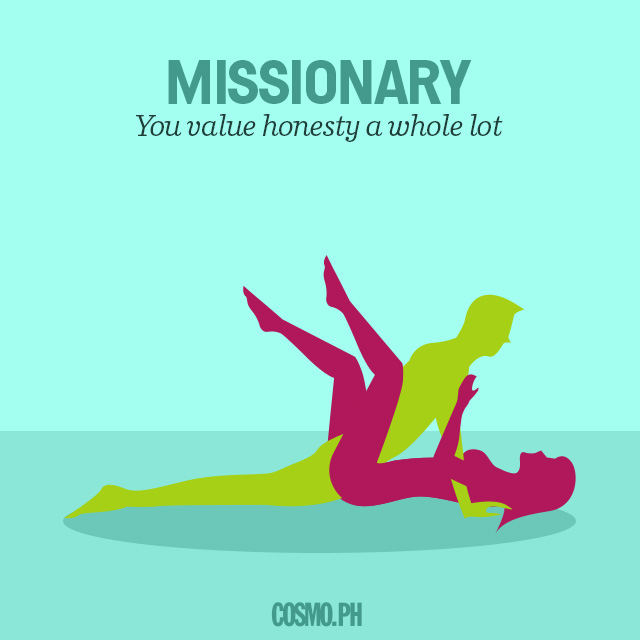 You're a romantic and you're also pretty vanilla—you love the classics and you're not ashamed of it. You value honesty a whole lot, and that's sort of why a part of you wants your guy to do most of the work: You want to see or feel that he's really into you.
Doggy-Style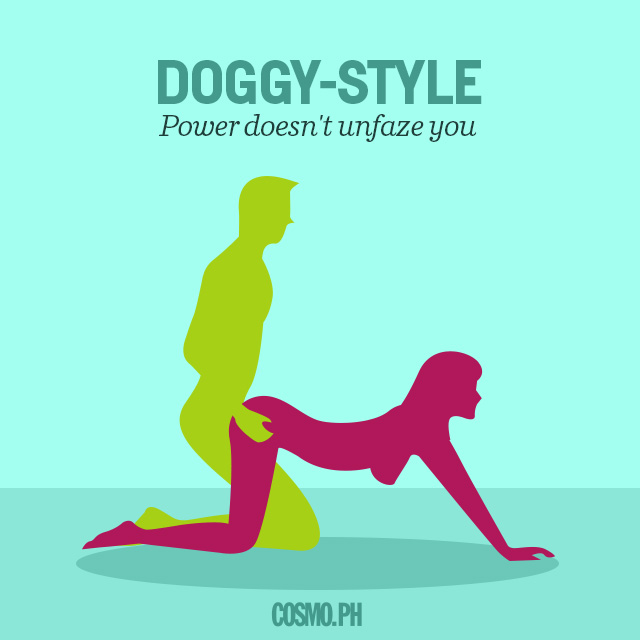 You like the idea of someone being aggressive, but you still like being in control. And in doggy-style, you're in control because you're letting the whole thing happen. Power doesn't unfaze you, and you're not the type to always be looking for affection. You're 100 percent secure that way.
Cowgirl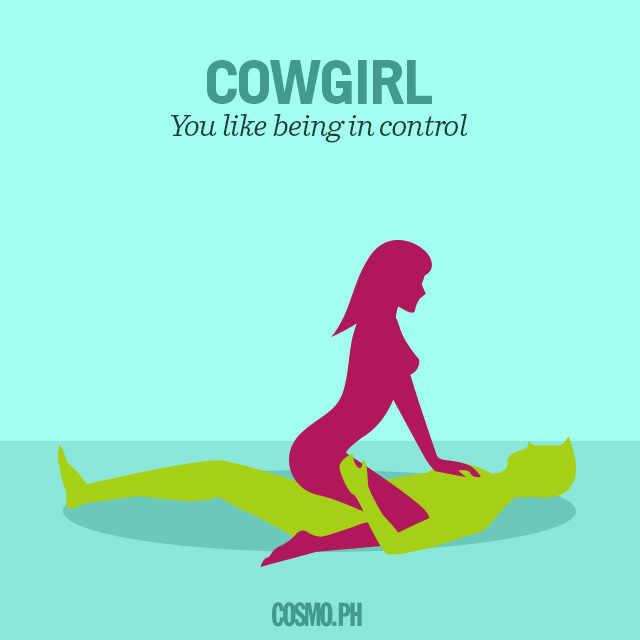 You like to be in control in every way possible, and you don't mind putting some effort in bed and even outside of it—you actually like it. You're pretty fun and it doesn't take much for you to unleash your wild side. Still, you don't skimp on affection.
Spooning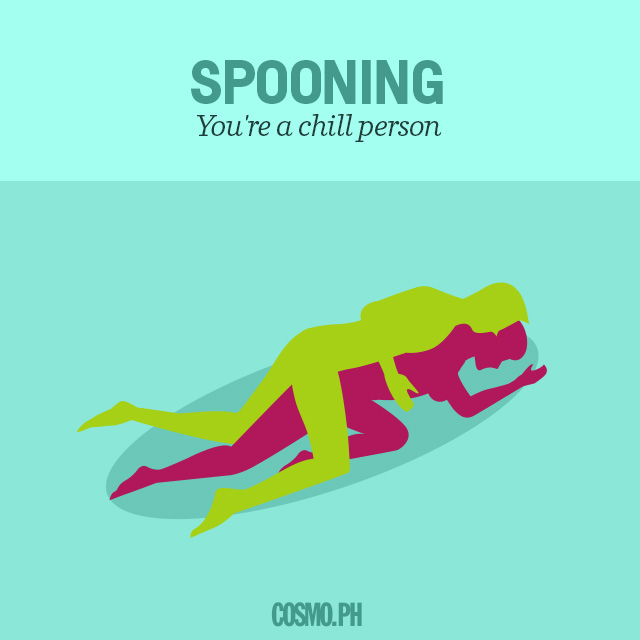 You're lazy (in an adorable and endearing way, of course!) and so is your partner. You're a chill person, but you still love having someone affectionate and protective around; someone strong and passionate, but has a sweet spot at the same time.
Magic Bullet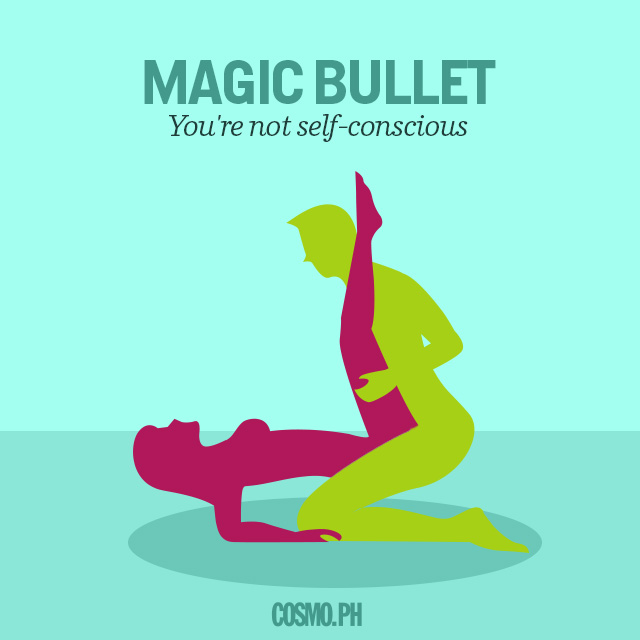 You're a bit theatrical and you're the type of person to go after what you want for your own good and pleasure. You're not self-conscious—at least not generally—which is great! It could be because of your strong, smart, and practical nature.
Plank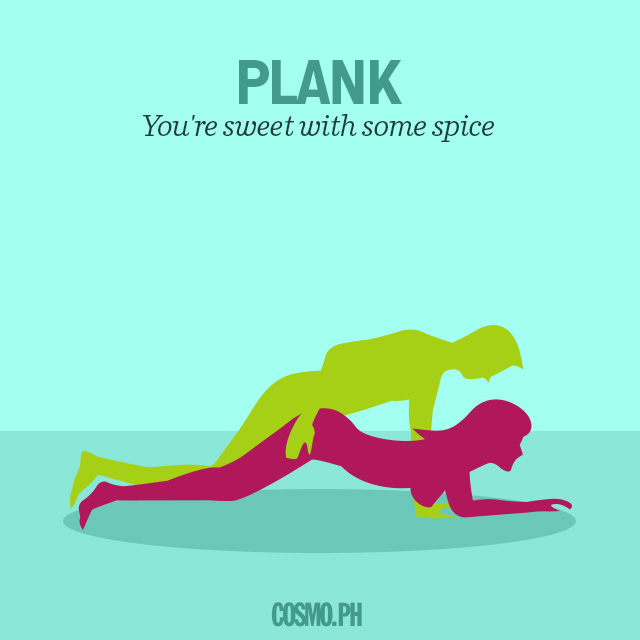 You're independent, but you also love and appreciate the affection of someone else. You're sweet with some spice: you've got a devilish side. You like some kick in things to make them fun and interesting—for you, that's the best of both worlds.
Standing (rammed against the wall)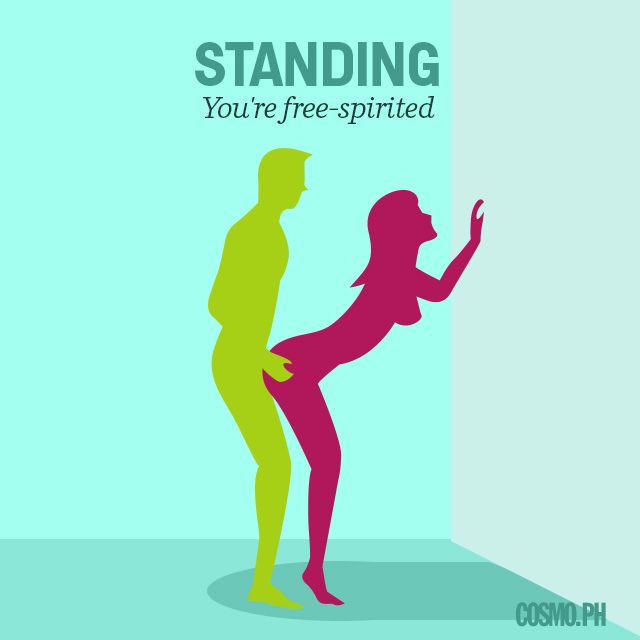 You're the type of person who doesn't mind getting hurt—you kind of enjoy the pain, even. You're spontaneous, free-spirited, and mischievous. You're not afraid to get your hands dirty, which makes you pretty kick-ass.
Pegging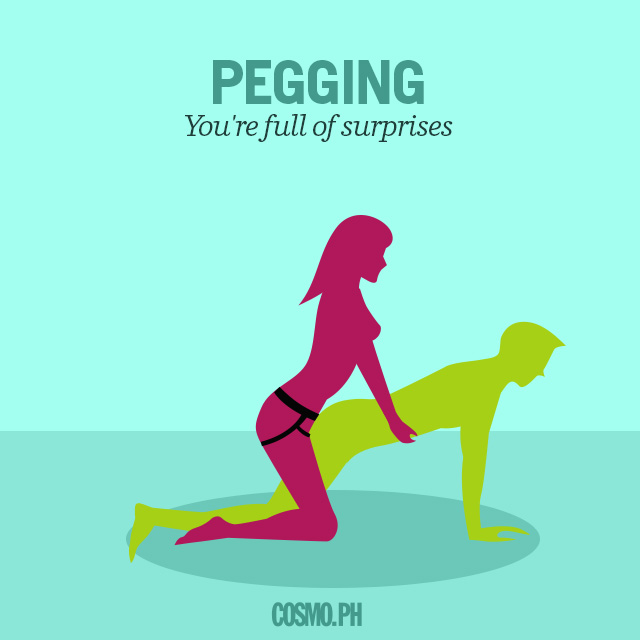 You're adventurous and usually a trendsetter, although you can be a bit too ahead of your time, so you get misunderstood by your peers sometimes. You're full of surprises. You're very open to change and you don't like being tied down to rules—you like to play around them.
Follow Stephanie on Twitter.