If you think Asia has the grossest beauty trends, think again: VJJ Enterprises, Inc. based in Sumner, Washington created the most bizarre (yet brilliant) innovation to hit the nether region: the Va j-j Visor. 
According to its website, it's "a revolutionary, patent pending, protective vaginal shield designed to help protect a woman's inner vulva area (inner labia, clitoris, and vaginal opening)." 
You're thinking, "Why in the world would I need a 'vaginal shield?'" Simple: If you're a Brazilian wax coward, and you'd rather shave regularly than go through hair-pulling torture.
The Visor is supposed to cover and protect your clitoris while you shave off the hair on your lady bits.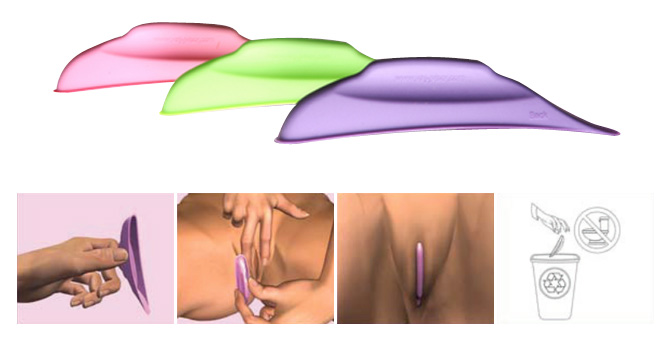 Continue reading below ↓
Recommended Videos
Other uses:
1. Pubic hair coloring (for those into this sort of thing)
2. Vajazzling (Urban Dictionary defines this as "The act of applying glitter and jewels to a woman's nether regions for aesthetic purposes.")
3. Tanning (for an even tone all over)
4. Spa treatments (for better hygiene when you're naked at the sauna)
5. Body piercings (um, OUCH?)
6. When trying on swimwear (The one that makes the most sense.)
7. Laser hair removal 
8. Waxing
It's actually doctor-certified and has been featured in the TV show, The Doctors:
If you're thinking it's cray, we kinda do, too. But it's disposable, hypoallergenic, and earth-friendly (it's recyclable!), so it might not be such a bad idea to give it a shot, if it were available here in Manila. 
We're giving you first dibs. 
70