Jach Manere knows how to make people laugh. The Asia's Next Top Model rep is anything but predictable, and we can't wait to see what she does next. It's jarring almost, watching her strike pose after perfect pose in a matter of minutes, then seeing her going, "You pap me, I pap you!" next while taking over our IG stories!
Cosmopolitan Philippines sat down with Jach for an exclusive interview to talk about Asia's Next Top Model, how she got into modeling, and what's next for her.
How did you get into modeling? 
I got into modeling by accident, actually! I just wanted to finish college and find a regular job. But then I met my best friend, Lou Yanong, in school—she was already a model then. She referred me to someone and she was trying to get me into PMAP at the time. She convinced me to go to PMAP's go-see. Of course, I needed test shoots to present when applying, so I had a lot of shoots with photographers in my school. I showed those photos to the PMAP board and I got in. From then on, it boomed!
What made you decide to audition for Asia's Next Top Model?
Since I've been modeling for three years now, there was already a sense of comfort with my job. I was comfortable in beauty shoots and I already had my standard set of poses. But I thought, why not challenge myself more? What else can I do? I really love challenging myself and gaining more experience in the industry. It's always fun for me.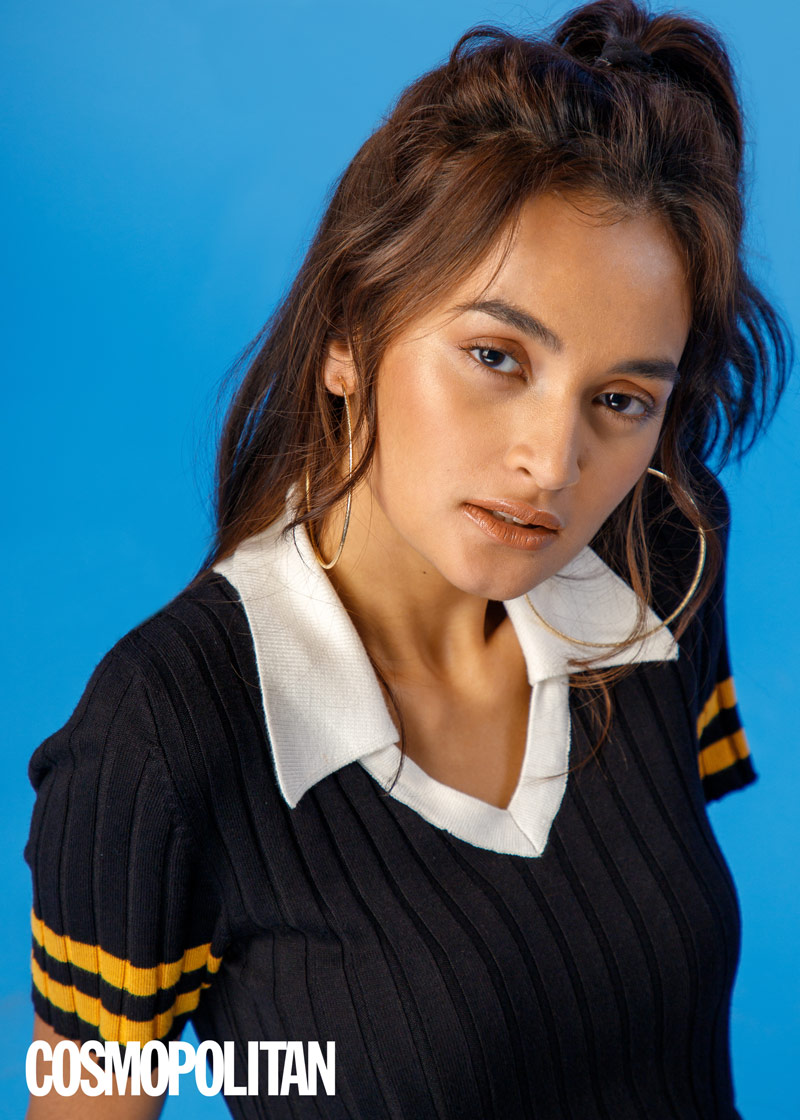 Who do you look up to in the modeling industry?
I don't have a specific person in mind, but I really look up to the people who are passionate about the modeling industry. It's not just modeling for them. They see it as an art form and they're really serious about it—it's not just posing. They always look for something different than meets the eye.
Who are your style icons?
I don't have a specific style icon. On a certain day, I could want to dress more like a hipster. On another day, I could go for something classy, and for another day, I could want to wear boyish clothes. My style is more directly affected by my mood. 
What can we expect from you after Asia's Next Top Model? 
Expect a lot from me! I've already planned my future and what I want to do after AsNTM. It's not always about what you did on the show, but it's about what you do after. I have things planned that I don't want to spoil yet!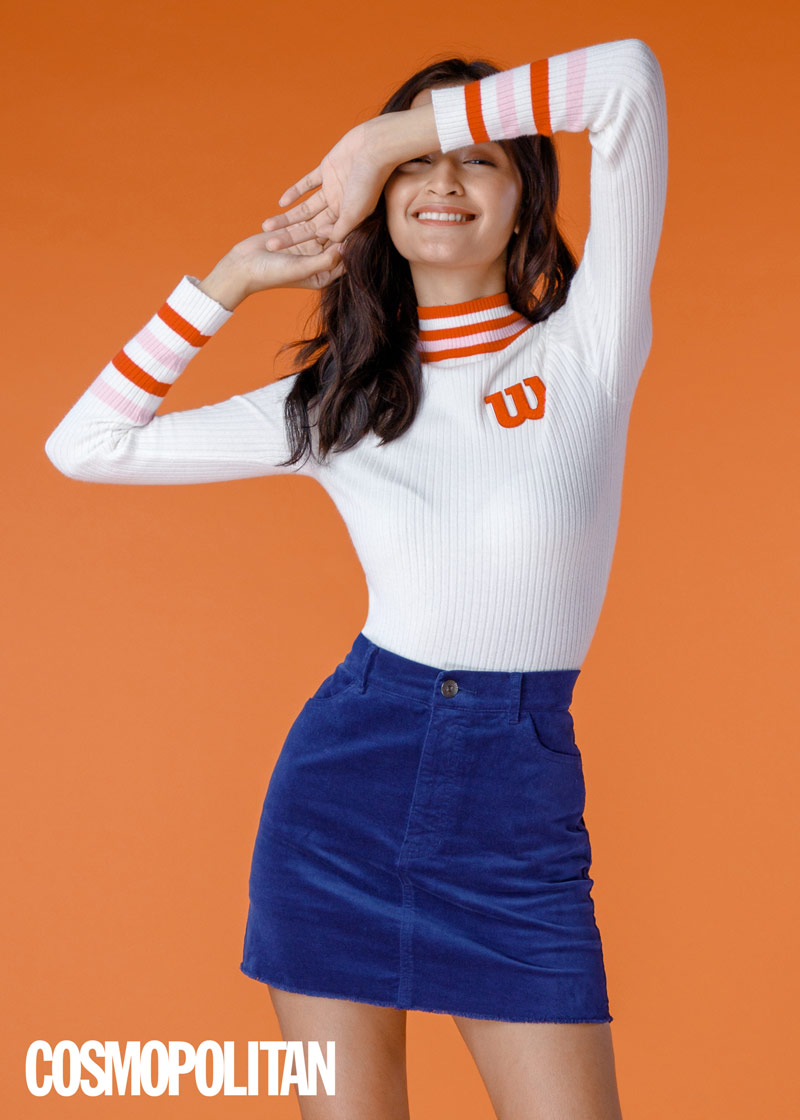 What career path do you imagine yourself in if you didn't decide to pursue modeling?
Before modeling, I wanted to pursue music. That's my course right now, I'm actually graduating. Before modeling, I wanted to learn how to produce music and eventually become a musician, maybe. I'm leaning more towards sound design now. 
Do you think you can get into music despite your busy schedule?
I think I still can! Maybe during my free time, I could pursue side jobs in music.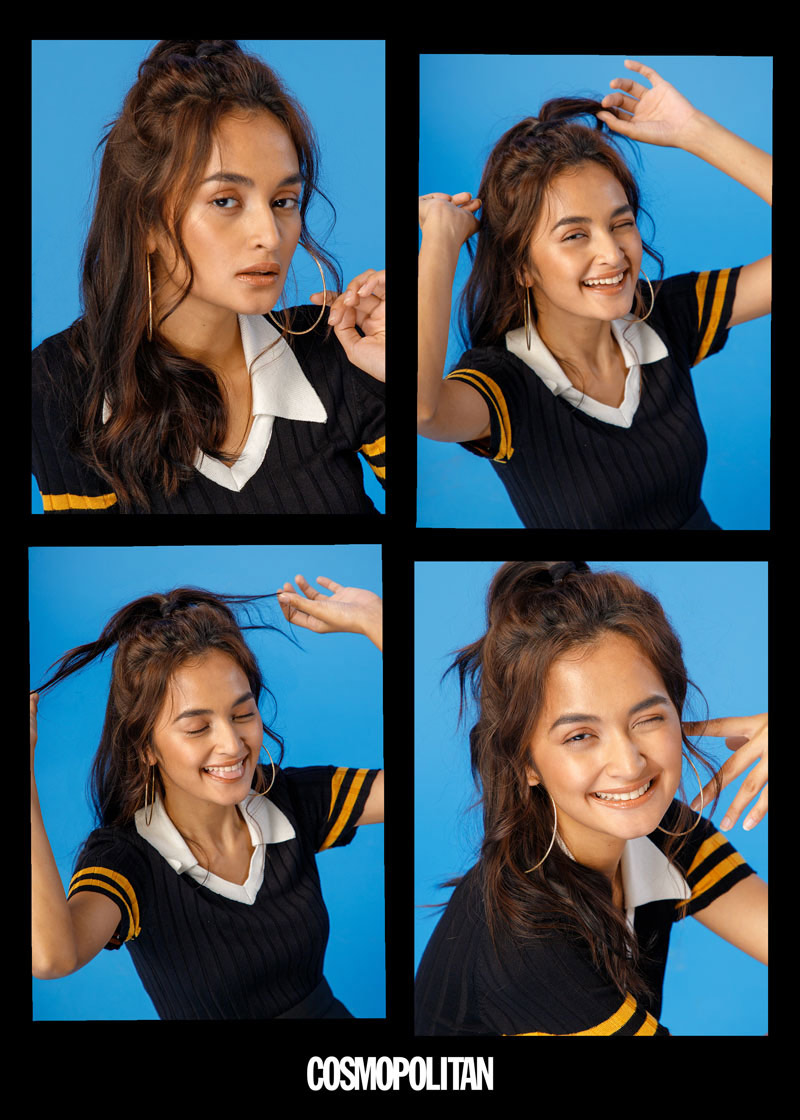 Do you think it's easy for you to bring out your kenkoy personality when you have projects?
I try to be as natural as possible—I try to be myself. I don't like faking it or pretending to be someone I'm not. If anyone has an issue with me, that's on them. I'm just being me in everything I do.
*Answers edited for clarity.
PRODUCED BY: Erika Villa-Ignacio
ART DIRECTION: Jico Joson
PHOTOGRAPHY BY: Mixi Ignacio
SITTINGS EDITOR:  Retty Contreras
SHOOT COORDINATION: Lou Ferrer
SOCIAL MEDIA: Andie Estella
MAKEUP: Christine Laviña using NARS
HAIR: Dave Grona
STYLING: David Milan