UPDATED: Oct. 12, 2018 12:20 p.m.
Pop & Suki sent a direct message to Cosmopolitan Philippines via Instagram and explained that they have spoken with Rory and Sloan and that "All has been forgiven." Rory and Sloan's official statement is also included in this article.
***
Pop & Suki, an international fashion brand part-owned by model Suki Waterhouse, has just called out local brand Rory and Sloan for copying their designs.
On Pop & Suki's official Instagram account, @popandsuki, they released a series of IG stories about the issue, writing in part: "Sad to see this brand @roryandsloan copying us. Not only have they copied our Camera Bag (in every detail), but also our entire brand, which we've worked so hard to build over 3 years..."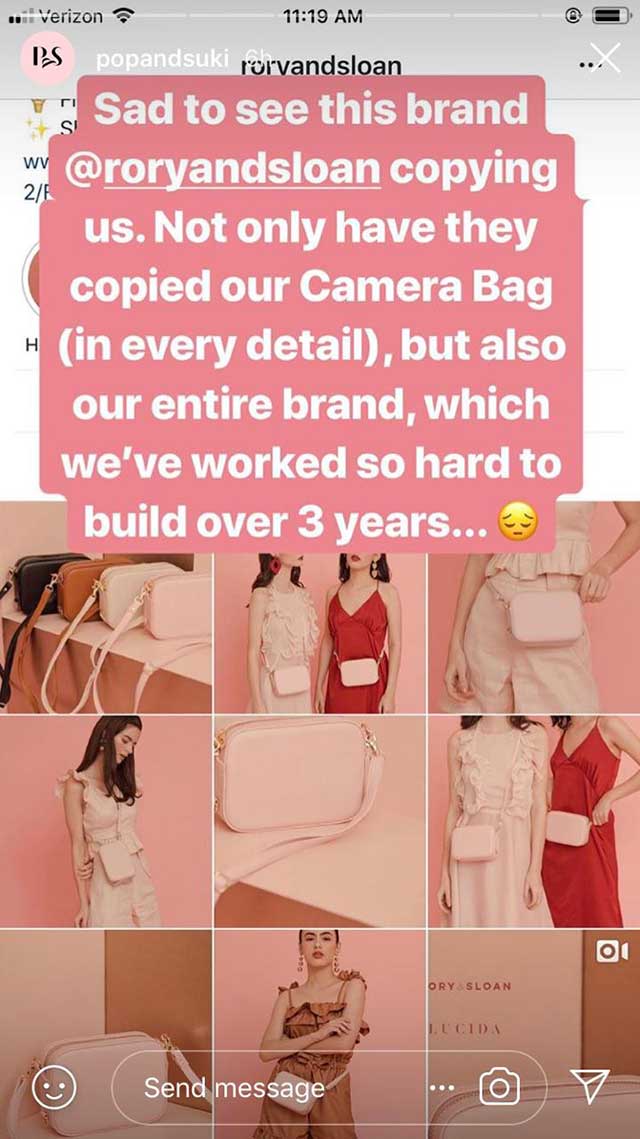 ADVERTISMENT - CONTINUE READING BELOW ↓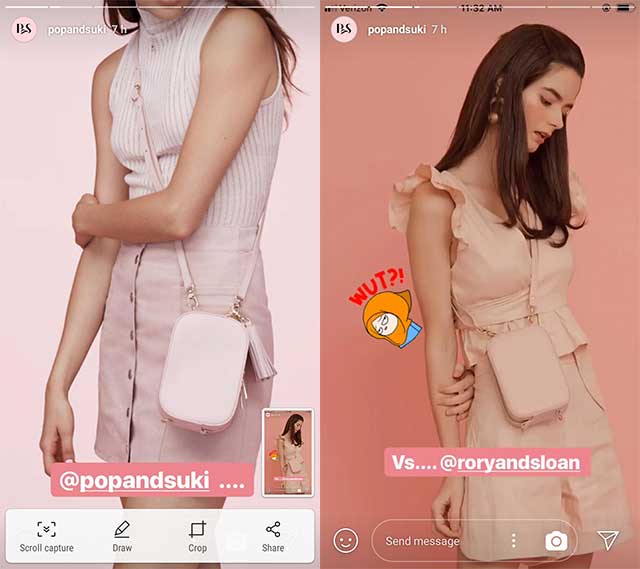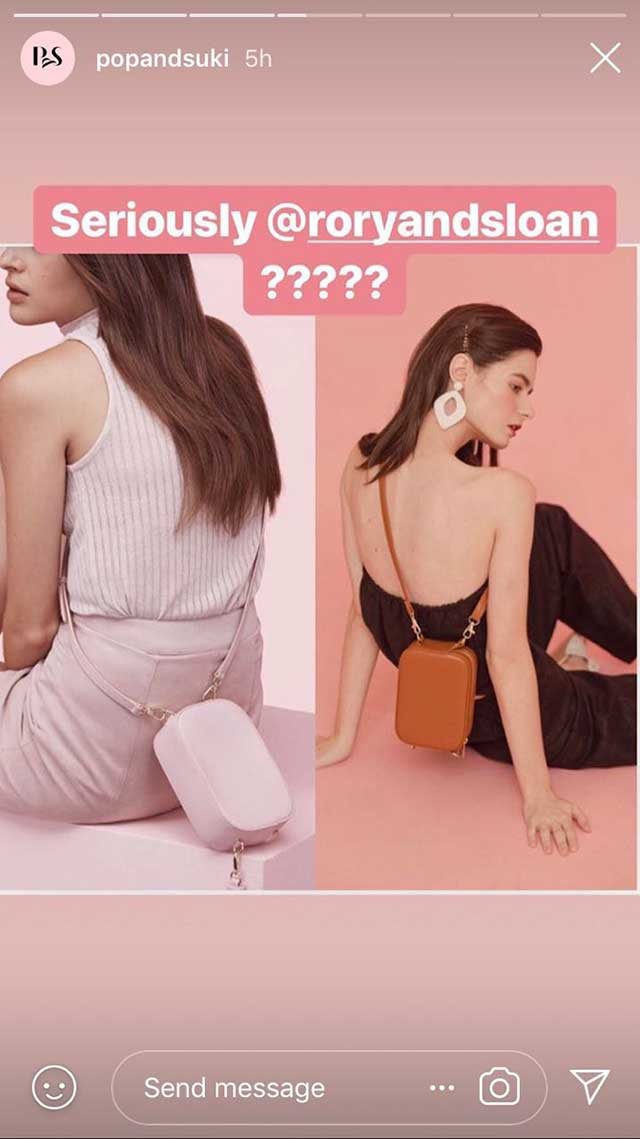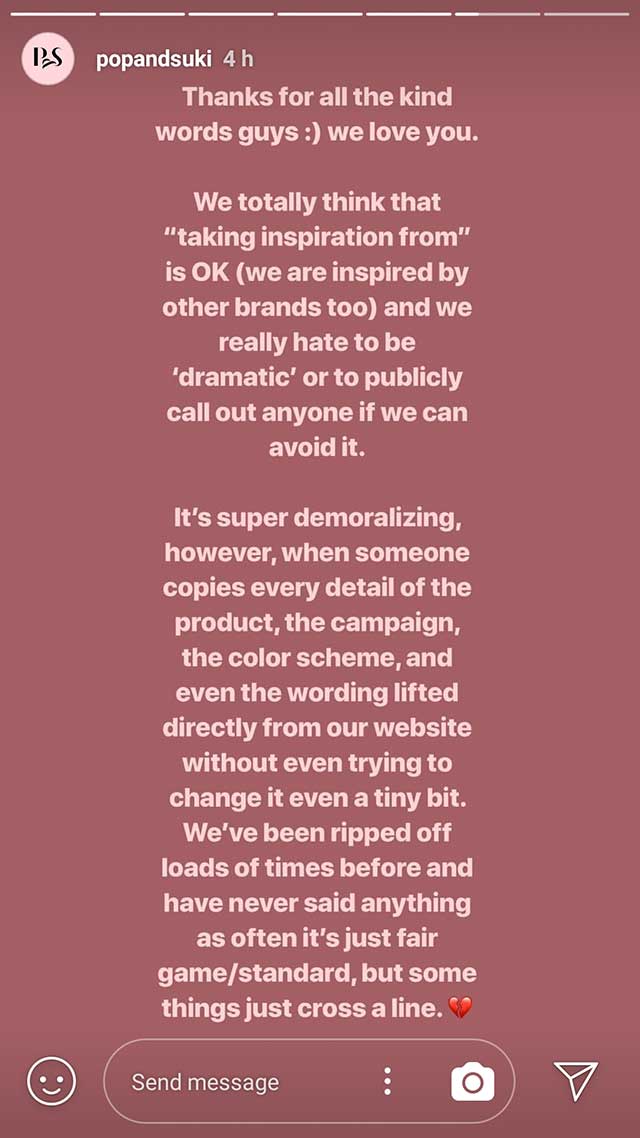 We reached out to Rory and Sloan for comments and here's their official statement:
We feel the need to be apologetic today.
We would like to wholeheartedly apologize to Pop & Suki for the similar bag design we recently released.
We do not claim that our bag is 100% an original design as we have admittedly collected different pegs and inspiration from several brands who have similar structures. However, we admit we were remiss in our product development stage as we weren't able to craft and design a bag completely our own.
ADVERTISMENT - CONTINUE READING BELOW ↓
We are truly sorry for the distress this may have caused Pop & Suki fans. As a small start-up brand with minimal resources and run by a 3-man team, we will take this situation as a learning experience and strive to be better entrepreneurs as we learn from our mistakes.
However, we do believe that it was completely demoralizing as well, especially for a brand we look up to such as Pop & Suki, to specifically mention our co-founder's personal account on their social media leading their fans to bully and harass her as they leave threatening comments involving her family and her kids.
As a brand that aims to empower women, we feel that it is also our responsibility to speak out against these kinds of extreme measures that can lead to cyber-bullying. We do believe we can still be called out without resorting to such means.
Sincerely,
Rory & Sloan Team
ADVERTISMENT - CONTINUE READING BELOW ↓