Thought the wedding from Crazy Rich Asians was the grandest party you've seen in a while? Think again! Alyanna Gopez recently turned 18 and pretty much turned our Potterhead dreams into a reality by hosting her very own Harry Potter-themed debut! The setup, arranged at the Marriott Hotel, was meant to resemble the Great Hall from the HP universe, where Harry and the gang initially got sorted into their own houses. Check out the viral debut video below:
Cosmopolitan Philippines got in touch with Alyanna and asked a few questions:
How did you come up with the idea of a Harry Potter-themed debut?
I've always wanted to have a Harry Potter-themed debut, but I had trouble conceptualizing it because it wasn't exactly a "girly" theme. When I talked to some of my family and friends about it, they were so excited and gave me so many ideas. Most of the things we put in the debut itself—the Patronus, the Alley—was from everybody's input.
Continue reading below ↓
Recommended Videos
How long have you been a Harry Potter fan? 
I've been a fan for about seven years now.
Was the HP theme a surprise to your guests or did some of them know what to expect?
My guests knew from the beginning that my theme would be Harry Potter, but I don't think they expected us to take the theme so literally. They told me they were so amazed with the huge Hogwarts Express, the revolving Platform 3/4 that served as the door to the Great Hall, and the Diagon Alley setup. It's heartwarming that they felt like they were really teleported to the world of Harry Potter.
How important was it for you to make sure the Great Hall setup looked as close to the Great Hall in the HP universe as possible?
It was very important to me that the ballroom looked as faithful to the Great Hall depicted in the movies, because I wanted the guests to feel like Hogwarts students entering for the first time.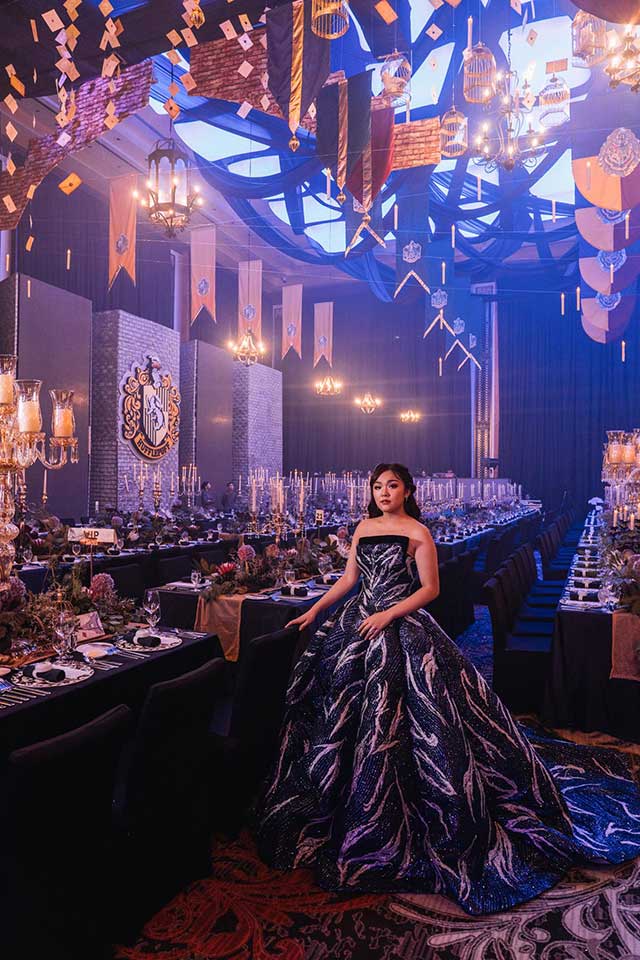 We have to know: what Hogwarts house do you see yourself in?
I got sorted into different houses, but I identify with Ravenclaw the most.
We also got in touch with her stylist, Jeff Galang. Here is how he conceptualized Alyanna's look for her debut:
How did you come up with your ideas for styling Alyanna?
Jeff: I researched on the most prominent characters in the movie based on our program flow. We started planning her looks in January this year and started meeting with the designers last March.
For her opening number, I was inspired by the Patronus. Being the most famous and one of the most powerful defensive charms in Harry Potter, I believe it would make a lasting impression on her guests. Her main gown by Mak Tumang represents her chosen house, Ravenclaw. I specifically asked Mak to find this perfect shade of blue since I've already had four debutantes of the same color and two debutantes of the same house, for previous Harry Potter debuts. We decided to make it in midnight blue with dashes of silver streaks, much like the effect when a witch/wizard waves their wand.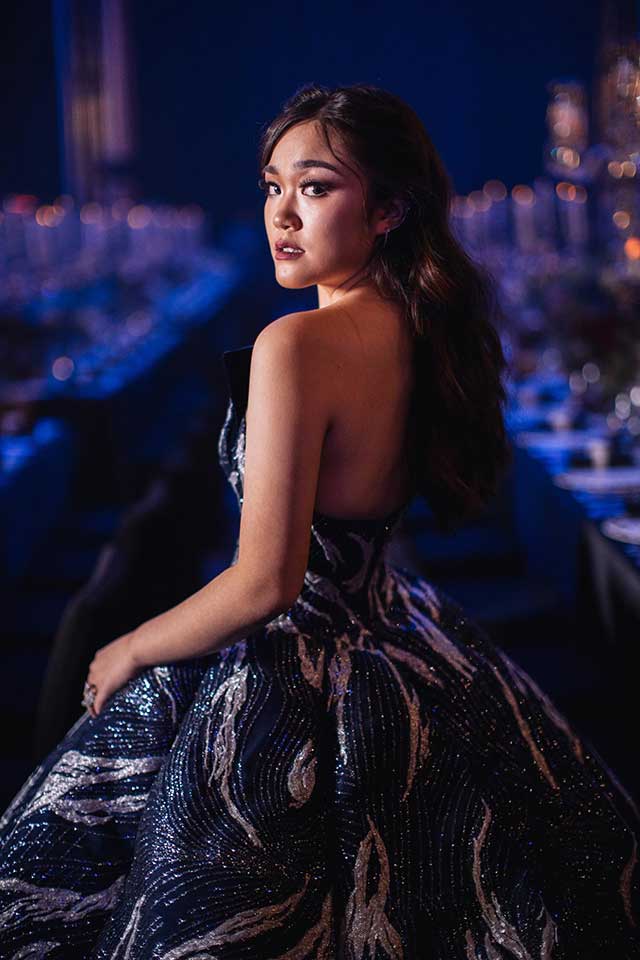 Alyanna's prep gown was loosely inspired by the Hogwarts robe, but it was a more feminine take with sheer tulle and black pearls. Mara Chua also made her cotillion dress which was inspired by Hermione's Yule Ball dress. And lastly, her after party dress was made by Paolo Blanco. I chose this specific color to represent Ron Weasley's hair color. And also, its boldness is a prefect program ender.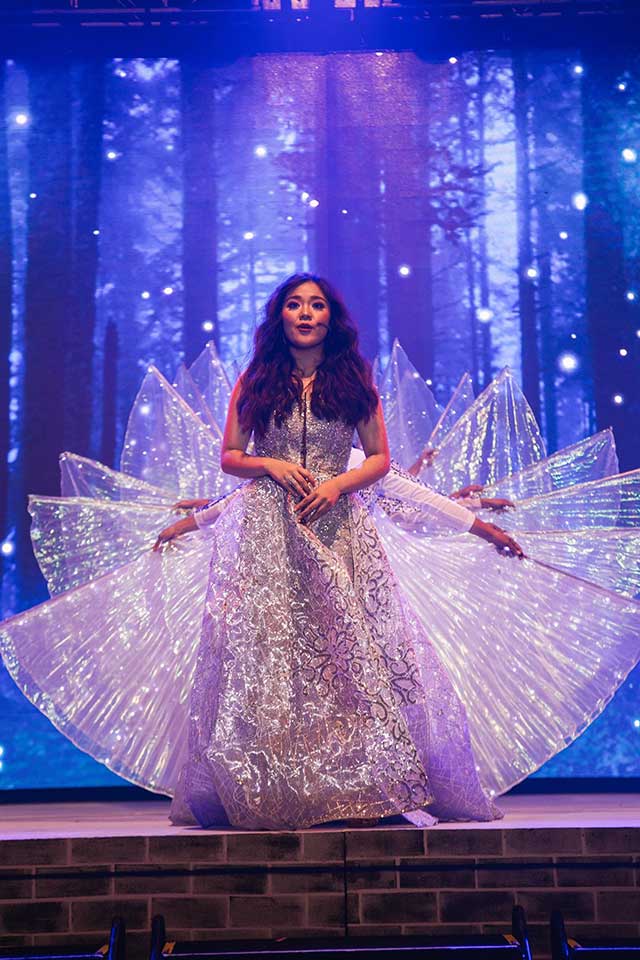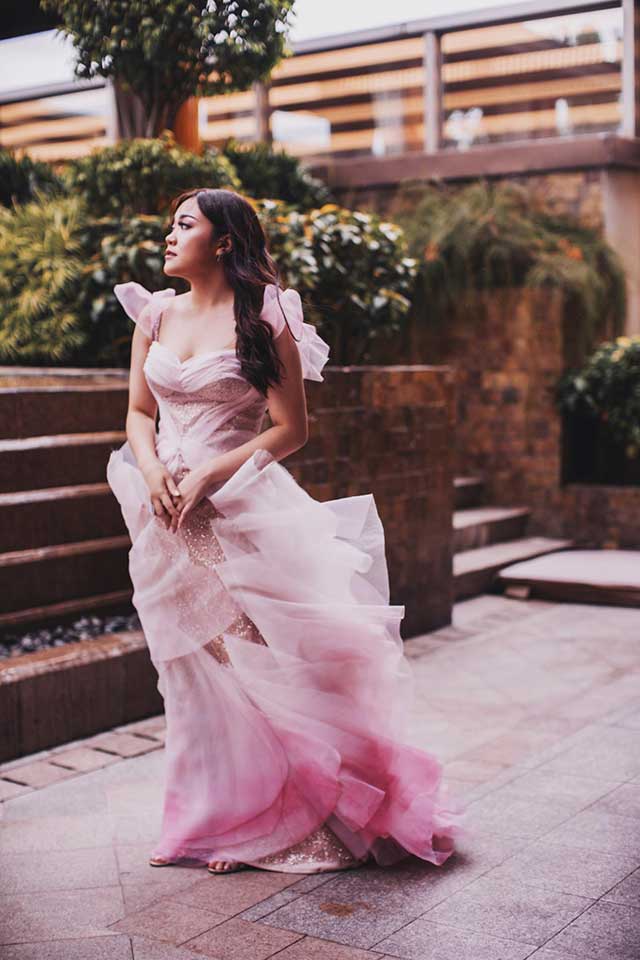 *Answers have been edited for clarity.
Follow Erika on Instagram.