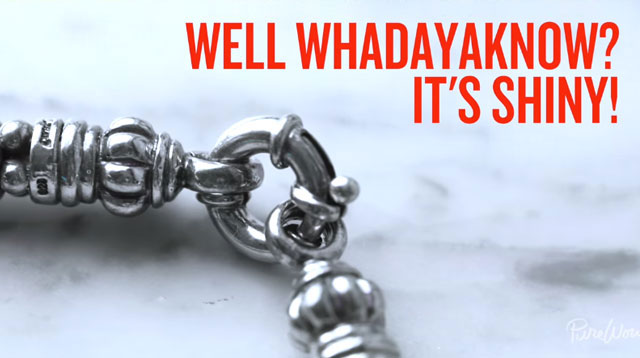 YouTube/PureWow
CGs, your saving grace to reviving silver jewelry is sitting inside your fridge. No, really!

Ketchup, the condiment we love dipping our fries in, effectively makes dull, tarnished silver look brand new again. The smart people at PureWow made a helpful video tutorial, which you NEED to check out (like right now), because what girl wouldn't want ~*sparkling*~ jewelry, right?

Watch the super simple hack below:
Follow Patricia on Instagram.
Continue reading below ↓
Recommended Videos